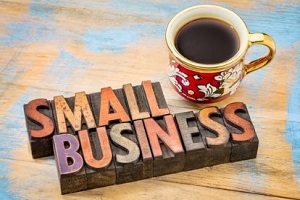 While small businesses may have fewer employees or face the same level of risk as larger companies, they can still encounter a wide range of perils that impact their finances and ability to continue operating normally.
Small business insurance can help small business owners cover the costs associated with liability claims and property damage. The main purpose of insurance for small businesses is to provide financial protection from unfortunate scenarios that could cost businesses thousands.
Small business insurance is an ongoing expense that requires business owners to think carefully about what policies would most benefit them and the amount of coverage they will need to maintain optimal protection. Here are some of the most critical aspects of small business insurance before making a purchase.
Who Needs Small Business Insurance?
Small business owners often wonder if they need insurance or can get by without it. While not all types of small business insurance are mandated by law, failure to get adequate insurance can expose businesses to unexpected risks.
Small business insurance provides financial protection from unforeseen situations that could otherwise cost businesses thousands, if not millions, of dollars. With insurance, many small businesses would be able to recover and continue to thrive, provided they had insurance coverage for any damages.
Businesses in all industries can benefit from having the proper insurance. In some instances, certain types of policies may be required by landlords before a small business can rent an office. Small business insurance also provides businesses with peace of mind.
What Does Small Business Insurance Cover?
Small business insurance can help cover the costs of lawsuits, property damage, lost business income, and many other types of covered losses. Some of the most common types of insurance purchased by small businesses include the following:
How Much Coverage Does a Small Business Need?
How much insurance a small business needs depends on several factors, such as location, level of risk, and amount of insurance required by third parties. For example, a small business owner may purchase liability insurance because a lease or contract may require it. In this case, the landlord or client will specify how much coverage is required.
Renting office space may require a small business owner to carry general liability insurance. Rental contracts generally require a minimum per occurrence limit of around $1 million and an aggregate limit of around $2 million.
How Much Does Small Business Insurance Cost?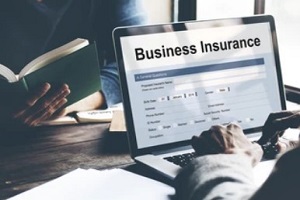 Many factors influence the cost of small business insurance. Rates are generally calculated using several vital parameters, such as the industry and the associated risks, coverage limits, deductibles, where the business is located, the number of years in operation, the number of employees, and past claims.
Factors influencing price also depend on the type of insurance being secured. For example, when calculating premiums for commercial property insurance, an insurance company will generally look at the age of the property, its location, the size of the building, the value of equipment and machinery, safety and security measures in place, and the total value of the building's content.
Get an Insurance Quote from Atlas Insurance
Running a small business involves risks like fire, storm damage, theft, and vandalism. While avoiding every risk is not always possible, small business owners can protect against financial ruin by having the proper protections. To learn more about small business insurance or to request an insurance quote, contact Atlas Insurance Agency at (808) 400-6634.