Personal watercraft can be some of the most enjoyable toys you can own. While taking them out on the water can be exhilarating, accidents are unavoidable. Make sure you protect your investments with a watercraft insurance plan.
What Is Watercraft Insurance?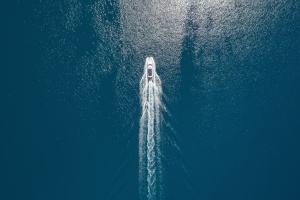 Watercraft insurance helps you to cover your watercraft with a dedicated insurance plan. While a homeowner's plan may cover some of your belongings, these limits usually do not cover the total cost of the watercraft. These policies can cover accidents as well as bodily injuries to you or others.
What Does Watercraft Insurance Cover?
Watercraft insurance may cover the following:
Bodily injury to other people
Bodily injury to you that is caused by an uninsured watercraft operator.
Liability due to an accident. Most policies also include water sports liability, which covers risks associated with activities such as water skiing.
Property damage—for example, to another watercraft, a boat or a dock.
Atlas watercraft insurance provides coverage for various boats and watercraft including dinghy boats, sailboats and jet skis. Watercraft insurance consists of a variety of different types of coverages which include:
Hull Insurance
Hull insurance helps to protect you from the costs of repairing any type of damage that occurs to your watercraft. These damages must be caused by an accident such as a collision or natural disaster.
How To Know If You Need Watercraft Insurance
There are several reasons you may need watercraft insurance. If you finance your watercraft, your lender will most likely require it. Also, if you keep your boat in a marina then the marina will likely require you to have an insurance policy.
How Much Does Watercraft Insurance Cost?
The cost of watercraft insurance can vary depending on the type of boat, how old it is, its value, size, speed or horsepower, condition, location of operation, storing/docking location, operators of the watercraft, accidents/violations, coverage choices, and discount eligibility.
Protect Your Investment With Atlas Insurance Agency
Accidents happen, and the last thing you want is an unexpected situation to become an unmanageable expense. If you have a boat or watercraft of any kind, you should consider a personally-designed watercraft insurance policy that covers you where it counts.
Reach out to Atlas Insurance Agency over the phone at (808) 400-6680 or online for a free quote.