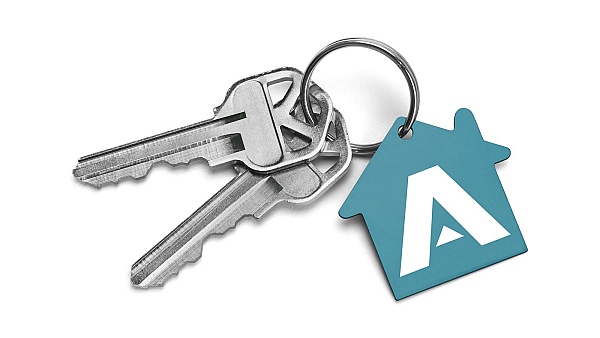 If you manage, sell or develop property, you may not have adequate coverage
Your present liability policy could exclude property where you currently have an interest, as well as other missing pieces.
Typical insurance coverages for Real Estate include but are not limited to:
Business Interruption
Evaluating the business income loss exposure requires an understanding of how business income losses are measured, how a business interruption affects expenses and the property and perils that business income losses can involve.
Commercial Auto
Almost every organization has auto exposures, even those that do not own any automobiles. The most commonly used form for insuring commercial autos, the Business Auto Coverage Form, covers auto liability, physical damage and no-fault exposures.
Commercial General Liability (CGL)
Commercial General Liability (CGL) insurance covers many of the common liability loss exposures faced by an organization, including its premises, operations, and products.
Commercial Property
Whether it is the computers, office furniture, fixtures, equipment, records and office supplies of your small business; the complex machinery of an automated manufacturer; or the office and apartment buildings owned by a large real estate developer, all commercial enterprises use at least some tangible property that is exposed to loss.
Commercial Umbrella
Commercial Umbrella coverage provides liability coverage that supplements the limits of an insured's General Liability, Automobile Liability and Employers Liability policies.
Directors & Officers Liability
Directors & Officers Liability coverage insures corporate directors and officers against claims, usually brought by stockholders, alleging loss due to mismanagement.
Employment-Related Practices Liability
Employment-Related Practices coverage is available for the legal costs to defend claims against sexual harassment, wrongful termination and discrimination, and the actual legal liability for such acts.
Flood
Flooding is a relatively common and costly natural disaster here in Hawaii, particularly in areas near streams, rivers and beaches. Flood water can destroy walls, floors, equipment, supplies, files and much more.
Professional Liability
In today's insurance marketplace, Professional Liability can be more broadly defined as insurance that covers persons engaged in various occupations against liability resulting from their rendering or failing to render professional services.
Temporary Disability Income (TDI)
The Hawaii Temporary Disability Income (TDI) law was enacted in 1969 and requires employers to provide partial wage replacement insurance coverage to their eligible employees for non-work-related sickness or injury (including pregnancy).
Workers Compensation & Employers Liability
Workers Compensation statutes obligate Hawaii employers, regardless of fault, to pay specific medical, disability, rehabilitation, and death benefits for their employees' job-related injuries and diseases.
Why Real Estate Insurance Is Essential
The real estate industry has a very unique set of insurance requirements. You don't work normal hours and operate on your own as well as under a company, in most cases. This makes the need for personalized insurance coverage essential.
Meeting with clients, showing properties, and securing deals all subject you, the agent, agency, property manager, developer, or investor, to some pretty serious risks. These risks can range from injuries at the properties, contract failings, professional errors & omissions, negligence in building or designing, and a variety of other accidental occurrences or client complaints.
Who Needs Insurance Coverage?
This coverage is important to have if you or your employees work as:
Developers
Property Managers
Real estate agents
Real estate brokers
Real estate owners
How Much Does Real Estate Insurance Cost?
The cost of real estate insurance depends on a range of factors including your role in the property, the size of your business, the value of the properties you work with, your location, and much more.
From property damages to client accidents, you need to protect your real estate business with an insurance agency that has your back. Get real estate insurance guidance you know you can count on by working with the professionals at Atlas.
Atlas has the deep real estate expertise to find and fit policies that protect against uninsured loss
If you are an owner who also manages property, leases, self-sells (e.g., Realtor) or develops property, Atlas can help with commonly overlooked issues where you may have no plan in place:
High property premiums due to increased water damage losses, especially in multi-story structures
No sewage back-up coverage
True replacement cost of buildings at today's construction rates
Coinsurance penalties or inability to rebuild due to insufficient loss recovery
Our partnership with Arthur J. Gallagher provides clients with a global resource to obtain certified replacement costs valuations of their properties.
Atlas also offers expertise in 'owner-controlled insurance programs' (OCIPs), including in-depth construction safety expertise, resulting in lower construction costs on new projects.
Learn more about how our expertise can save you money on your project costs right off the top.
What our clients are saying: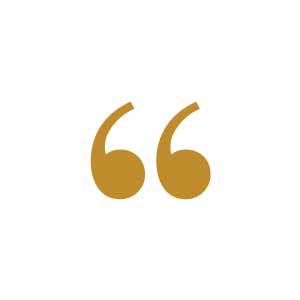 Mark Babin
MMI Realty, President
Atlas understands MMI's business and is able to locate and negotiate the best coverages and the best prices to provide what we need — and not what we don't need. Atlas is available to answer any questions I have relating to all issues and is available to provide consultation to protect us prior to entering into agreements or situations that require insurance protection. I am confident that Atlas makes recommendations to MMI as if it were for themselves.
Ready to take your business further?