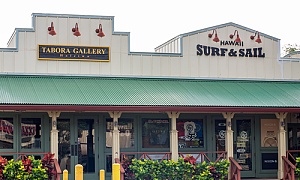 Often, businesses face unexpected situations that force them to shut down temporarily. These situations often include some type of property damage, usually caused by natural events such as wind, which leave the business unable to operate for a certain period of time.
Business income insurance is intended to protect your business when it loses income due to closures or slowdowns. This type of insurance goes by other names as well, such as business interruption insurance and business income loss insurance.
Most Common Forms Of Business Income Coverage
Business Income insurance is intended to round out a loss. That is, it is intended to make you whole after a catastrophe that not only causes physical damage to your premises but also causes your operation to shut down and lose sales. The coverage includes protection for lost revenue and extra expenses needed to mitigate your loss.
Types Of Businesses That Need Business Income Insurance
While any company can benefit from increased insurance coverage, small businesses should especially consider business income insurance; they are usually the most vulnerable in the event of forced shutdowns. A robust policy can cover any business with a physical location, equipment or other property.
Is Business Income Insurance Right for You?
How much a policy of this type will cost you can be determined by factoring in not only the industry you work in, but also how much coverage you are seeking and even whether you are at particularly high risk of seeing operations stall temporarily. For example, businesses in hurricane-prone areas may face slightly higher premiums as a result of the knowledge that shutdowns may be more likely.
The size of your business and what payments you are seeking to replace will impact the cost too, alongside whether you can bundle the policy into your existing plan.
Business Interruption Coverage Under Business Income Insurance
Your business relies on consistent sales or services in order to bring in profit. If that flow were ever to be disrupted, you may find yourself on the receiving end of significant consequences. That is why, for many businesses, interruption insurance is a worthwhile investment to protect their financial security. The good news is that the wait times for such insurance are typically reasonable; if you select a reliable provider of your insurance policy, you can enjoy a comprehensive and robust protection plan to safeguard your business' financial future, even after an unexpected disaster.
What Business Interruption Insurance Does
Business interruption insurance, as the name implies, protects your business against loss as a result of interruption. In other words, if your business could not continue its operations due to, among many other possibilities, a natural disaster, business interruption insurance would kick in to replace some of the finances necessary to keep the business going.
This often includes covering employee wages, ensuring the business can still pay taxes on time and fulfilling contracts for fixed costs, such as rent or leasing. Some policies also cover additional options such as the fees associated with moving the business to a new location temporarily. A reputable insurer can help you to craft coverage that is suited for your specific situation.
The Financial Implications Of Business Interruption Insurance
Business interruption insurance is beneficial not only for the protection that it provides, but also for its tax implications. The premiums or cost to add this type of coverage to your policy can be filed as tax deductible alongside other business expenses. This means that securing this type of policy is often rather accessible, all things considered.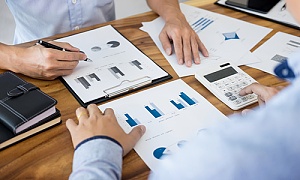 However, be aware that while business interruption insurance will help to cover many of the financial repercussions of a hiccup in the business, it will not cover direct damages most of the time. This includes, for example, if your business flooded and you need repairs to the walls and floors. That would need to go through a separate flood insurance policy. The amount you receive from interruption insurance will be based on past financial records.
Adding Interruption Insurance To Existing Policies
In general, business interruption insurance is not available as a standalone policy. Instead, it can be added on as a rider to your business income insurance or comprehensive package policy. The exact specifications of how to secure this type of insurance will depend on your servicer and what other types of coverage you already have.
Trust Atlas To Offer Comprehensive Business Income Insurance
Whether you are unsure if business income insurance is right for you or you are ready to establish a policy, choose to work with the best. The professionals at Atlas Insurance can help you understand your options and create a policy that is customized to your needs. Call us at (800) 400-6680 or request a quote online to create the perfect business income policy for you so that you are protected against financial loss.