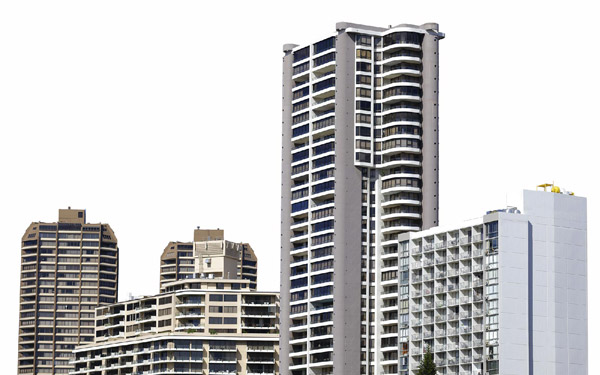 Today's AOAO (Association of Apartment Owners) requires the attention of a specialist and the expertise of an industry leader
With access to local and mainland markets, Atlas has the direct experience and resources to create a customized AOAO (Association of Apartment Owners) insurance program that checks all the boxes of your association, while keeping costs down.
Typical insurance coverages for AOAO include but are not limited to:
Flood
Flooding is a relatively common and costly natural disaster here in Hawaii, particularly in areas near streams, rivers and beaches. Flood water can destroy walls, floors, equipment, supplies, files and much more.
Commercial General Liability (CGL)
Commercial General Liability (CGL) insurance covers many of the common liability loss exposures faced by an organization, including its premises, operations, and products.
Commercial Auto
Almost every organization has auto exposures, even those that do not own any automobiles. The most commonly used form for insuring commercial autos, the Business Auto Coverage Form, covers auto liability, physical damage and no-fault exposures.
Commercial Umbrella
Commercial Umbrella coverage provides liability coverage that supplements the limits of an insured's General Liability, Automobile Liability and Employers Liability policies.
Directors & Officers Liability
Directors and Officers Liability coverage insures corporate directors and officers against claims, usually brought by stockholders, alleging loss due to mismanagement. More individuals owning stock and more stringent standards imposed by the courts indicate a growing risk. An outside directorship liability policy is available as supplementary protection to assure sufficient limits for the exposure created when a company's director, officer or employee serves in an outside director position at its request.
Commercial Property
Whether it is the computers, office furniture, fixtures, equipment, records and office supplies of your small business; the complex machinery of an automated manufacturer; or the office and apartment buildings owned by a large real estate developer, all commercial enterprises use at least some tangible property that is exposed to loss.
How AOAO Insurance Works
AOAO (Association of Apartment Owners) insurance helps to cover the most essential risks that associations in Hawaii may face. The main types of policies for Associations include, but are not limited to:
General Liability
The General Liability Policy provides coverage for bodily injury, personal injury and property damage that occur within the premises as caused by the community association's operations or negligence. Most common claims include: slips, trips and falls in the common areas.
Property Coverage
This policy is typically referred to as the Master Policy that covers the community association's buildings from direct physical losses as long as it is not limited or excluded in the policy. This policy covers the most common perils including fire and water damage from the sudden and accidental discharge of water from the building's pipes, plumbing, fixtures, and appliances. Hurricane Coverage is typically bundled with the Property Policy.
Major catastrophic exclusions are Flood and Earthquake since coverage for these are typically purchased separately.
Flood Insurance Policy
Available through the National Flood Insurance Program managed by the Federal Emergency Management Agency (FEMA) or through Private Flood Insurers. In insurance, flood is defined as a general and temporary inundation of normally dry land areas from the overflow of inland or tidal waters or from the unusual and rapid accumulation of runoff or surface water from any source. For the high risk or Special Flood Hazard Areas such as A and V zones, flood insurance is mandatory and is a requirement from banks and lenders that are financing a unit or home in that community association.
Directors' & Officers' (D&O) Liability Policy
This policy covers board directors, officers, trustees, committee members, volunteers, employees and the property management company for their actions and decisions made while governing, operating, and managing the community association.
Workers Compensation and Employers Liability
This policy is a requirement of the state's Workers' Compensation laws. This policy pays for what a community association becomes legally obligated to pay as a result of employee injury or disease while on the job.
Temporary Disability Insurance (TDI)
This policy provides partial wage replacement to eligible employees for non-work-related injury or sickness, including pregnancy.
Umbrella Liability Policy
This is a liability policy that provides additional coverage limits in excess of or following the General Liability Policy, Automobile Liability Policy, Directors' & Officers' Liability Policy and Employer's Liability.
Commercial Crime Policy/Fidelity Bond
This Policy is required by the Hawaii Revised Statutes 514B for any association with more than five dwelling units. It provides coverage for various dishonest acts by employees, property managers and insured persons or insured entities and subsidiaries.
Cyber Liability Policy
This is for data breach coverage and liability protection arising from computer hacks and viruses that could attack the association's computers and compromise association and unit-owners' private information.
Why AOAO Insurance Is Important
Whether you are a part of a condo or homeowners association, insurance coverage is a necessity due to the wide range of unique risks and liabilities the association faces. These risks range from property damage to liability from accidents and injuries on the premises and can cause you a significant financial burden in the event that you are found to be lacking in coverage.
Our dedicated team specializes in condo and homeowner association solutions
Not many insurance companies in Hawaii have an entire team of AOAO (Association of Apartment Owners) specialists with years of experience protecting condominiums and community associations across the islands. With offices on Oahu, Maui and Hawaii Island, Atlas finds solutions to cover a wide range of circumstances from water damage losses to uninsured owners' and renters' negligence, effectively reducing high premiums and deductible payouts.
Our AOAO insurance coverage team combines the expertise of our claims specialists and loss control consultants with AM Best "A" rated carriers to deliver a competitive price for your insurance program.
We offer decades of industry experience — finding and fixing coverage gaps, ensuring your officers are protected and advocating on your behalf when claims arise.
Because of our broad resources, we have the ability to offer the most economically feasible solutions for all your association needs.
What our clients are saying: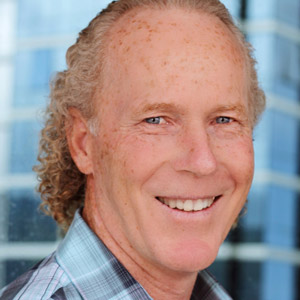 Paul McCurdy
Hawaiki Tower, General Manager
For the past 18 years we've been working with Altas Insurance on all the insurance needs for Hawaiki Tower. Ron and his team have always provided timely and professional service, answered all our questions, given recommendations when necessary and been there for us as the insurance markets change. We've worked together to implement strategies to minimize claims and loss prevention. Our experience modification factor for our workers' compensation averages about .80 due to safety meetings implemented at Atlas' suggestion. We truly value the long-term relationship with Atlas.
Ready to take your business further?