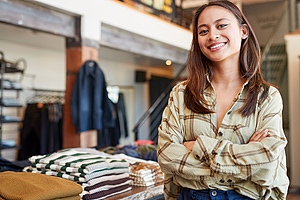 If you are a small to medium-sized business that owns your own business property or commercial space, business property insurance is essential for your peace of mind. This policy helps to protect you from property damage, multiple forms of liability, as well as business interruptions. Depending on your unique needs, we can match you with the critical pieces of this policy while also considering the add-ons that may be crucial for your business to have.
What Is A Business Owner's Insurance Policy?
A business owner's policy provides enhanced general liability and property coverage. If you own a small to medium-sized business, having a business owner's policy can protect you where it counts.
Business Owner's policies typically consist of the following:
General Liability Coverage
General liability protects you from some of the most common claims that you may face as a business owner. The general liability coverage provides protection against third-party bodily injury and property damage, reputational harm as well as for advertising-related injuries and product liability claims.
This coverage does not, however, provide protection for employee-related injuries or illnesses, therefore businesses should acquire a separate workers compensation policy to protect against employee injury liabilities and claims.
Property Damage
If you work out of a storefront or have a commercial property, you are liable for what happens on the premises. Property damage protects you from on-site damage to your equipment and the property itself. It also protects the tools, equipment, and other pieces of property that you may keep on the grounds.
What Doesn't BOP Cover?
A business owner's insurance policy does not cover costs and liabilities associated with the services the business provides. This could be in the form of product recalls or mistakes made by you or your employees. This policy also does not cover damages that may have been caused by bad advice or counsel provided to your clients or customers.
Who Needs Business Owner's Policy Insurance?
If you own a small to medium-sized business, it is almost certain that you will need a BOP. Some of the most common businesses that need BOP include: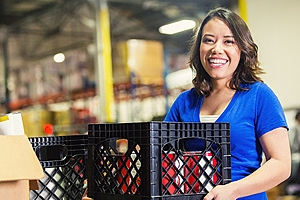 Retail stores
Ecommerce businesses
Restaurants
Contractors
If you own any type of business or even if you have a freelance business, BOP insurance is for you!
How Much Do Policies Cost?
The cost of a BOP policy depends on a few key factors, These being the size of your business, how many employees you have, the amount of money you bring in, the industry you are involved in, as well as whether or not you have a physical location or property associated with the business.
Get Started With BOP Insurance Today
A Business Owner's Policy (BOP) provides a great potential option for those with the right business needs. Give Atlas a call today at (800) 400-6680 to speak to one of our specialists who can help find the option that is right for you.