Karen Wong
Lanakila Pacific, Vice President of Administration
The Atlas team has always been ready to answer our questions and guide us through various obstacles, especially through this difficult year. From audits, claims, and helping us navigate COVID-19, they have been a truly great partner! On top of that, they have financially shown their support and hosted an exclusive benefit concert featuring Anuhea for our organization. Thank you, Atlas team for your commitment to our mission and the community.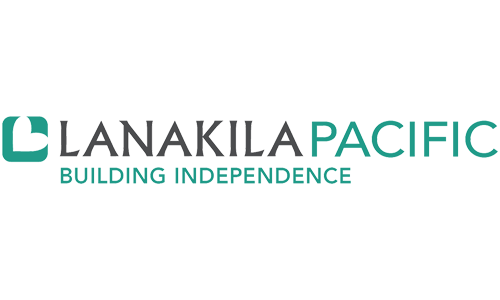 Paul Yokota
FCH Enterprises, owner of Zippy's Restaurants, President
We have been a client of Atlas for over 20 years. What sets Atlas apart from other agencies is that they make the whole (insurance) process less intimidating. There are a lot of details and critical information that insurance requires, but they don't make it overly complicated. They take the time to come to our operations, learn about our people, and they are effective in their communications because they speak our language. Atlas has helped our business grow and develop by teaching, sharing knowledge, and giving us information that's pertinent to what we do.
We value our partnership with Atlas because it has been a fruitful one. It has been one of honesty, development, objectivity, and professionalism and those are the kind of people that we want to work with. I'd recommend Atlas to other business leaders because:
They know Hawaii
They take the time to learn our businesses
They are a good long-term partner
Dawn Eyman
Hawaiian Building Maintenance, Director of Human Resources & Safety
I have worked closely for over 15 years with the team at Atlas. For years, the Atlas team have partnered with us for our managers and supervisors training meetings and safety site walkthroughs. Even during COVID, they have participated in our training meetings and site walkthroughs via Zoom. The knowledge and advice they provide has been invaluable. Even when we have specific project safety questions, we know we can call one of them and they will come to our site to provide an evaluation and recommendation. We are all on the same page of making our sites safer for our employees.
We have been approached to move our business elsewhere, but because of all the support we receive, we have never been tempted to switch. We appreciate all that they do to make sure our business and employees are safe.
Evan Dust
WCEP LLC, Chief Financial Officer
Atlas is distinct in their approach to customer service. Regardless of why I am contacting Atlas, I get the feeling that Atlas wants to be a partner in finding the best insurance or risk management solution for my business or my home. I know that in successful businesses, staff get busy, but I never get the feeling that the folks at Atlas do not have time to address my questions or insurance needs. Our business could not operate without the insurance coverage provided by Atlas. Most in business view insurance as a necessary evil; I view Atlas Insurance as a partner in our success!
Grant Chun
Hale Mahaolu, Executive Director
Hale Mahaolu owns/operates 17 different housing sites on the islands of Maui, Molokai, and Lanai, and Atlas Insurance has been our 'go to' resource for many years to make sure that our properties are properly insured each year. More recently, we started using Atlas to help us in our employee benefits work. Their benefits team has helped us in reviewing and updating benefits, negotiating rates, and crafting a package for our employees that is responsive to their evolving needs and preferences. They have been unfailingly gracious and efficient in their work with us. We think of them as our partners in ensuring that we can retain and attract employees by providing them with the best possible benefits package.