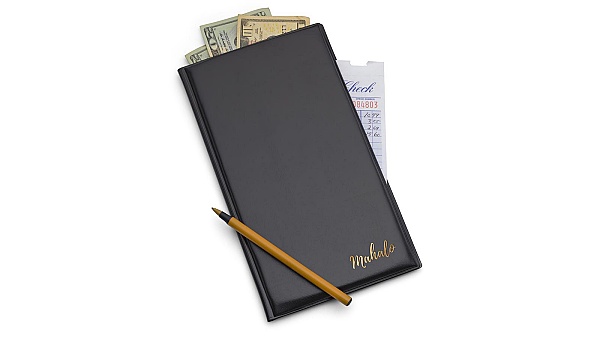 Today's restaurant owners need to be covered for the unexpected, as well as the expected
Your insurance quote should cover industry-specific needs of the restaurant business like building space, employees, liquor liability, loss of income, voluntary recall, reputational harm and more.
Typical insurance coverages for Restaurants include but are not limited to:
Business Interruption
Evaluating the business income loss exposure requires an understanding of how business income losses are measured, how a business interruption affects expenses and the property and perils that business income losses can involve.
Commercial Auto
Almost every organization has auto exposures, even those that do not own any automobiles. The most commonly used form for insuring commercial autos, the Business Auto Coverage Form, covers auto liability, physical damage and no-fault exposures.
Commercial General Liability (CGL)
Commercial General Liability (CGL) insurance covers many of the common liability loss exposures faced by an organization, including its premises, operations, and products.
Commercial Property
Whether it is the computers, office furniture, fixtures, equipment, records and office supplies of your small business; the complex machinery of an automated manufacturer; or the office and apartment buildings owned by a large real estate developer, all commercial enterprises use at least some tangible property that is exposed to loss.
Commercial Umbrella
Commercial Umbrella coverage provides liability coverage that supplements the limits of an insured's General Liability, Automobile Liability and Employers Liability policies.
Directors & Officers Liability
Directors & Officers Liability coverage insures corporate directors and officers against claims, usually brought by stockholders, alleging loss due to mismanagement.
Employment-Related Practices Liability
Employment-Related Practices coverage is available for the legal costs to defend claims against sexual harassment, wrongful termination and discrimination, and the actual legal liability for such acts.
Flood
Flooding is a relatively common and costly natural disaster here in Hawaii, particularly in areas near streams, rivers and beaches. Flood water can destroy walls, floors, equipment, supplies, files and much more.
Professional Liability
In today's insurance marketplace, Professional Liability can be more broadly defined as insurance that covers persons engaged in various occupations against liability resulting from their rendering or failing to render professional services.
Temporary Disability Income (TDI)
The Hawaii Temporary Disability Income (TDI) law was enacted in 1969 and requires employers to provide partial wage replacement insurance coverage to their eligible employees for non-work-related sickness or injury (including pregnancy).
Workers Compensation & Employers Liability
Workers Compensation statutes obligate Hawaii employers, regardless of fault, to pay specific medical, disability, rehabilitation, and death benefits for their employees' job-related injuries and diseases.
Commercial Crime
Commercial crime coverages come in many forms, including Client's Property coverage that covers the theft of clients' property by your employees, Employee Theft coverage that applies to employee theft losses involving money, securities and other property. Unfortunately, employee theft remains a relatively common occurrence. That's why you need Atlas! We will sift through the various exposures your business faces, the many commercial crime coverages out there, and find the solutions you need!
Liquor Liability
Liquor Liability coverage is designed for bars, restaurants, hotels, motels, package liquor stores or other places where liquor is sold, distributed or served. It handles claims involving injury or damage caused by patrons served or provided liquor by the covered establishment. Liquor liability coverage fills the gap created by the exclusion in general liability policies applying to businesses directly involved in the sale, distribution, manufacturing or serving of alcoholic beverages. As an Atlas client, we will evaluate your exposures to loss, recommend appropriate coverage, help mitigate risk by providing risk management services, and help establish firm policies that protect your you, your business, and your assets!
Cyber Insurance
A type of insurance designed to cover consumers of technology services or products. More specifically, the policies are intended to cover a variety of both liability and property losses that may result when a business engages in various electronic activities, such as selling on the Internet or collecting data within its internal electronic network.
Product Recall
Insurance coverage for the cost of getting a defective product back under the control of the manufacturer or merchandiser that would be responsible for possible bodily injury (BI) or property damage (PD) from its continued use or existence. Standard product liability insurance does not cover this exposure due to the "sistership liability exclusion."
Why Restaurant Insurance Is Important
Running a restaurant in Hawaii is challenging. Not only do you have to worry about personnel, service, food quality, and the customer experience, you also have to run the back office and make sure that you maintain a profitable business structure.
However, nothing can ruin your profitability like an unexpected lawsuit when you lack a comprehensive insurance program.
Our team of specialists understands the nuances of running a restaurant and specializes in developing personally-tailored insurance programs that address the unique needs of your business.
How Much Does Insurance For A Restaurant Cost?
Insurance costs for restaurants vary dramatically and often come down to your operations. A small shop will be able to obtain all the relevant coverages for a much more competitive price than a Michelin star restaurant located within a fancy hotel in Waikiki. It all depends on the type of restaurant you own, the amount of staff you employ, your location(s), and more.
Restaurant insurance is an important ingredient to any successful establishment. Our specialists can assist in creating a comprehensive insurance program so you can have peace of mind knowing that you are protected when the unexpected occurs.
Your Atlas insurance coverage can be your greatest tool to recover against loss
Atlas will work with you to determine your unique exposures and offer comprehensive solutions that fit your needs — even for claims by employees or customers for harassment or discrimination.
Unlike most agencies, we have specialized knowledge of restaurant recovery, including, trade name restoration, product withdrawal, crisis management and business interruption due to food contamination.
The 2011 Food Safety Modernization Act has made voluntary product recalls increasingly common, and standard insurance policies may not provide adequate coverage for these types of risks.
Partner with an insurance leader to protect the business you've worked so long and hard to make a success.
What our clients are saying: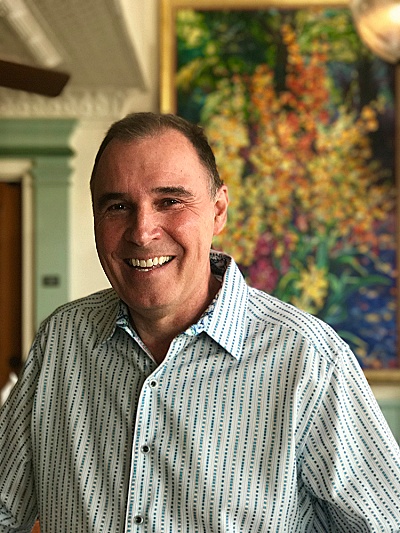 Jurg Munch
Lahaina Grill, Owner & Executive Chef
I've worked with the Atlas team for five-plus years and they've been very attentive been very attentive to our insurance needs. Atlas has helped us navigate the insurance coverages and crafted an insurance policy that meets my business needs. Any time we have a question, they are quick to provide an answer and explain the reasoning thoroughly. I feel reassured knowing that my restaurant is adequately and properly insured.
Ready to take your business further?