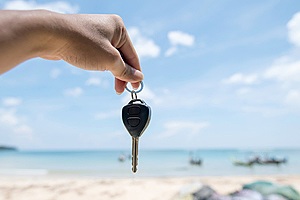 Don't let a lack of insurance be the reason why you and your loved ones are not protected in the event of an auto loss. Our Personal Auto insurance policy can insure personal vehicles from electric or hybrid cars, the family van or even that sports car you've always wanted.
What Is Personal Auto Insurance?
Personal Auto Insurance provides protection in the event of an at-fault accident. An auto policy that includes coverage to protect your vehicle may also be added to your customized auto policy.
The personal auto policy is written for personal autos that are used primarily for commuting to and from work or school or driven for pleasure. Required coverages vary from state to state but policy coverages offered can cover your vehicle for any physical damage or theft. A personal auto insurance policy normally excludes business use while driving for work purposes, transporting goods or people for a fee or driving commercial-type vehicles.
What Does An Atlas Personal Auto Insurance Policy Cover?
Personal Auto Insurance will cover your car, truck, or SUV in the event of an accident. Depending on the type of auto insurance you choose, coverage could pay for repairs and even help you get a rental car while your vehicle is being repaired.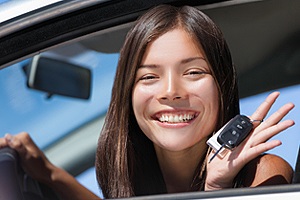 Basic Hawaii Personal Auto plans include the following:
Personal liability coverage
Property Damage Liability
Reach Out To An Experienced Personal Auto Insurance Agency Today!
Accidents can happen to anyone, anywhere, at any time. When they happen, it is important to be prepared by having the right type of auto insurance plan. With Atlas Insurance Agency, you and your vehicles will be well protected through a personal auto insurance plan that fits your needs at any stage of life. We offer policies with flexible deductible and payment options.
By partnering directly with one of our professional insurance agents, you can be sure that you will obtain a best-in-class auto insurance experience customized to fit your unique needs. Give us a call us at (800) 400 6680 or request a quote online today!