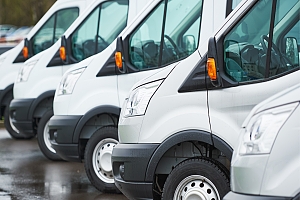 Every business in Hawaii uses automobiles, whether they belong to the employees or the business itself. A commercial automobile insurance policy protects businesses that use or own vehicles against physical damage and liabilities. In addition to vehicle protection, this policy covers liability to third parties for injuries, as well as property damage. Every business can be adversely affected if those vehicles are involved in an accident.
What Is Commercial Auto Insurance?
Commercial auto insurance is a type of insurance policy that helps cover vehicles used for business purposes such as cars, trucks, and vans. Whether you own, maintain, store, or operate vehicles, Commercial auto insurance covers vehicle damage and driver injuries as well as injury to other drivers, pedestrians, and property. This form of insurance is essential if you have drivers and company vehicles within your business and can save you thousands of dollars in injuries or damages in the event of an accident. Our plans cover all types of vehicles, ranging from cars to trucks to buses.
Commercial auto insurance consists of the following:
Auto Liability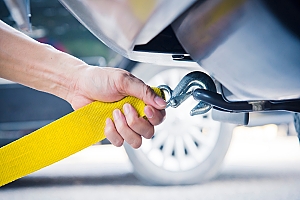 Commercial auto liability coverage protects policy owners for bodily injury or property damage to third parties caused by the negligent operation/ownership of the vehicle.
No-Fault Coverage
No-Fault coverage pays for first-party benefits for vehicle operators and passengers who have been in an automobile accident without regard to fault or negligence, up to a certain amount. In exchange, the law limits the injured person's right to sue, except when the injuries exceed the state specified threshold.
Comprehensive Coverage
Comprehensive coverage can help policy owners pay for vehicle damages caused by vandalism, animal-related accidents, damages caused by the weather, and other perils not otherwise excluded.
Collision Coverage
Collision coverage pays for damage to the policyholder's vehicles that have been overturned or in an accident with another vehicle or stationary object such as a tree or divider.
Types Of Vehicles Covered
Our plans cover: All types of vehicles that are licensed for use on public roads.
Who Needs Commercial Auto Insurance From Atlas Insurance Agency?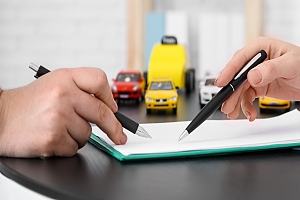 Commercial auto insurance is necessary for any business owner who utilizes vehicles to further their business. Even if the business does not have direct title to the vehicles, like when an employee uses their own vehicle to run an errand to the bank, the business could still be held liable.
Get Complete Commercial Auto Coverage
Atlas Insurance Agency is the largest insurance company in Hawaii, providing hundreds of business clients with auto coverage. Reach out to the commercial auto insurance specialists at Atlas Insurance today to get a free quote and learn more about your business's unique insurance needs.