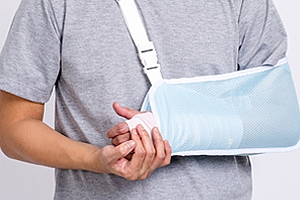 Businesses are at risk for a wide variety of losses, from failing to staff enough employees to seeing a large and promising client fall through. Not all of these problems can be entirely prevented, but commercial casualty insurance exists to ensure that, as much as possible, businesses are shielded from unwanted financial repercussions. Commercial casualty insurance protects against general loss due to injuries, damage or destruction or property or even legal liability in certain situations.
Lines Of Casualty Insurance Coverage We Provide
A top 100 property & casualty agency, Atlas Insurance provides top coverage for businesses in Hawaii. From cyber liability to workers compensation, our team has extensive experience formulating plans that are unique to the risks and liabilities of each organization. Atlas Insurance offers a wide array of more specific casualty insurance for businesses, including:
Cyber Liability Insurance
The internet continues to constantly evolve, and with it, new threats are always arising. Cyber liability insurance shields your business against the consequences of unexpected data breaches, hacking and other online issues that reveal sensitive information about customers, such as their social security numbers, credit card information or even health records. General liability policies do not always include a provision for such issues in the cyber space, which means you may need an additional policy to keep yourself protected in this area.
View cyber liability insurance
Directors And Officers Insurance
The directors and other senior members of your business often have a lot of responsibility, and should your business come under legal pressure, directors and officers insurance protects them against personal losses. If they are sued as a result of serving in their role at your business, this type of insurance ensures that they will not personally need to pay damages.
View directors and officers insurance
Employment Practices Liability Insurance
As a business, you have numerous restrictions and laws governing how you treat your employees. Employment practices liability insurance shields your business from claims made by workers who believe that their legal rights as employees were violated by their employer.
View employment practices liability insurance
Errors And Omissions Insurance
Often abbreviated simply as E&O, errors and omissions insurance protects your business against liability when a client claims that your company did inadequate work that was not up to standard or that you were negligent in performing the task. They may seek to reclaim damages as a result of this behavior, but E&O insurance can protect you.
View errors and omissions insurance
General Liability Insurance
Sometimes simply called business liability insurance, general liability coverage shields you from some of the most common problems that businesses face, such as property damage, bodily injury and more. It is a wide-reaching policy that touches on many of the most frequent needs of a business.
View general liability insurance
Workers' Compensation Insurance
If a worker has been injured on the job, workers' compensation insurance is available to pay the employee appropriately, including replacing lost wages while the employee recovers.
View workers' compensation insurance
Secure Commercial Casualty Insurance Policies From The Best
A business is vulnerable to liability in many areas and susceptible to financial loss in many others, which is why Atlas Insurance offers such a wide range of commercial casualty insurance options. To learn more about our offerings and determine which policies are right for you, reach out today by calling (808) 400-6680 or by requesting a quote online.