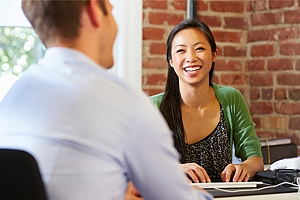 Get the protection and peace of mind you need to live your life to the fullest. Personal Lines insurance can ensure that you and your most valued property are covered by a safety net in the event of life's unexpected challenges.
Personal lines insurance is an essential component of your preparedness, and our specialists are here to help personally tailor an insurance plan designed specifically for your needs.
Personal Lines Insurance Plans At Atlas Insurance Agency
Our Personal Lines insurance plans can help you rest easy knowing that you are protected and backed by a team that is ready to assist you with all of life's interruptions.
Our Personal Lines insurance plans include:
Personal Auto Insurance
Your vehicles are a part of your everyday life, so you should protect them accordingly! Our personal auto insurance plans help to get you the best rate while ensuring that you are adequately covered. Protect yourself and others without worrying about the financial burden that may result from an accident.
Homeowners Insurance
Not only does homeowners insurance protect your home and your belongings from theft, fire and even inclement weather, but it can also be a necessity to qualify for a mortgage. Homeowners coverage includes everything from hazard coverage, personal property protection, liability protection, and more.
Private Client Group Insurance
Private Client Group Insurance is a specific insurance plan for high net worth individuals needing to protect luxury real estate, collections of fine art, jewelry and more. Higher coverage limits and flexible options are offered to provide appropriate coverage for unique lifestyles.
View private client group insurance
Renters Insurance
Renters insurance, often called tenants' insurance, is an insurance policy that provides some of the benefits of homeowners insurance but does not include coverage for the dwelling, or building itself. These policies help ensure that your belongings are covered in the event of a theft, fire or other unforeseen event.
Personal Umbrella Insurance
A personal umbrella insurance policy provides additional liability above and beyond the limits of your personal auto and homeowners policies. An umbrella policy helps to protect your personal assets (current and future) from being pulled into a lawsuit resulting from a car or property claim when your underlying policy liability limits are insufficient.
View personal umbrella insurance
Watercraft Insurance
Watercraft insurance is a general term for three types of insurance: Boat insurance, Yacht insurance, and Personal Watercraft insurance. Examples of the types of coverage provided by watercraft insurance policies include physical loss or damage to the boat, theft of the boat, and towing. These plans also typically include liability protections that protect you from damage and resulting injuries from accidents involving your watercraft.
Why Personal Insurance Is Important
Investing in personal insurancehelps to protect you in the event of life's unexpected obstacles. It will also help you get back on your feet to focus on what matters most, taking care of your loved ones and your assets.
Reduce Stress
None of us know what lies around the corner. Unforeseen tragedies such as illness, injury or permanent disability, even death — can leave you and your family facing tremendous emotional stress and grief. With the right insurance plan in place, you and your loved ones can focus on recovery and rebuilding your lives.
Enjoy Financial Security
Regardless of your financial position today, an unexpected event can alter your life plans. Insurance offers a payout so that if there is an unforeseen challenge you and your family can recover swiftly and get back to normalcy.
Get Started With Atlas Insurance Today!
If you are in need of a personally-designed personal insurance plan, our team is here to help match you with a cost-effective plan that covers your unique needs. Reach out today at (800) 400-6680 or online to get your free quote!