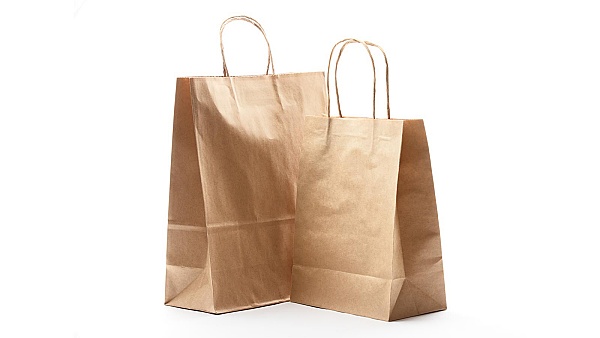 As e-commerce continues to infringe, stores have little margin for loss
Doing business in retail today means you need to have all of your ducks in order to sustain your business.
Typical insurance coverages for Retailers include but are not limited to:
Business Interruption
Evaluating the business income loss exposure requires an understanding of how business income losses are measured, how a business interruption affects expenses and the property and perils that business income losses can involve.
Commercial Auto
Almost every organization has auto exposures, even those that do not own any automobiles. The most commonly used form for insuring commercial autos, the Business Auto Coverage Form, covers auto liability, physical damage and no-fault exposures.
Commercial General Liability (CGL)
Commercial General Liability (CGL) insurance covers many of the common liability loss exposures faced by an organization, including its premises, operations, and products.
Commercial Property
Whether it is the computers, office furniture, fixtures, equipment, records and office supplies of your small business; the complex machinery of an automated manufacturer; or the office and apartment buildings owned by a large real estate developer, all commercial enterprises use at least some tangible property that is exposed to loss.
Commercial Umbrella
Commercial Umbrella coverage provides liability coverage that supplements the limits of an insured's General Liability, Automobile Liability and Employers Liability policies.
Directors & Officers Liability
Directors & Officers Liability coverage insures corporate directors and officers against claims, usually brought by stockholders, alleging loss due to mismanagement.
Employment-Related Practices Liability
Employment-Related Practices coverage is available for the legal costs to defend claims against sexual harassment, wrongful termination and discrimination, and the actual legal liability for such acts.
Flood
Flooding is a relatively common and costly natural disaster here in Hawaii, particularly in areas near streams, rivers and beaches. Flood water can destroy walls, floors, equipment, supplies, files and much more.
Professional Liability
In today's insurance marketplace, Professional Liability can be more broadly defined as insurance that covers persons engaged in various occupations against liability resulting from their rendering or failing to render professional services.
Temporary Disability Income (TDI)
The Hawaii Temporary Disability Income (TDI) law was enacted in 1969 and requires employers to provide partial wage replacement insurance coverage to their eligible employees for non-work-related sickness or injury (including pregnancy).
Workers Compensation & Employers Liability
Workers Compensation statutes obligate Hawaii employers, regardless of fault, to pay specific medical, disability, rehabilitation, and death benefits for their employees' job-related injuries and diseases.
Commercial Crime
Commercial crime coverages come in many forms, including Client's Property coverage that covers the theft of clients' property by your employees, Employee Theft coverage that applies to employee theft losses involving money, securities and other property. Unfortunately, employee theft remains a relatively common occurrence. That's why you need Atlas! We will sift through the various exposures your business faces, the many commercial crime coverages out there, and find the solutions you need!
Liquor Liability
Liquor Liability coverage is designed for bars, restaurants, hotels, motels, package liquor stores or other places where liquor is sold, distributed or served. It handles claims involving injury or damage caused by patrons served or provided liquor by the covered establishment. Liquor liability coverage fills the gap created by the exclusion in general liability policies applying to businesses directly involved in the sale, distribution, manufacturing or serving of alcoholic beverages. As an Atlas client, we will evaluate your exposures to loss, recommend appropriate coverage, help mitigate risk by providing risk management services, and help establish firm policies that protect your you, your business, and your assets!
Why Retail Insurance Is Important
Running a retail business comes with a unique set of risks and liabilities. We know you face risks every day from customer incidents to employee accidents, which is why we strive to help pair you with a personalized insurance plan that covers you in the most important aspects.
This is why we strive to offer retail business insurance plans you can customize to fit your needs.
Who Needs Retail Store Insurance?
If you own a business, whether e-commerce or with a storefront, retail insurance is a necessity. Not only will this insurance enable you to operate more effectively and focus on your business, but it will also protect you from an accident destroying everything you worked so hard to build.
How Much Does Insurance Cost For Retail Businesses?
Some of the main factors that determine how much your insurance costs include:
Your industry
Type of assets
Property owned
Number of employees
Size of payroll
E-commerce exposure
Claims history
Take care of your employees and your business's well being with a professionally designed and personally-tailored retail insurance plan from Atlas.
Atlas has the specialized risk management expertise and services that retailers need
Our brokers are skilled at putting together highly competitive insurance solutions that address all types of risk coverage, regardless of the type of widget you sell.
We understand the interdependence of brick and mortar businesses and can recommend the right coverage whether you're a retailer that relies on an adjacent anchor store, the neighborhood electrical transformer station, or a major overseas supplier. Once we tailor your overall insurance plan, we can help you navigate vendor contracts, seeking protection so you don't get stuck with losses your vendor should pay for.
Whether the losses threaten from customer slip and falls, untimely delivery of inventory, employee theft, or business income losses, our experienced safety consultants will simultaneously help you prepare and prevent losses to sustain your profitability. We'll even assist in developing expedient evacuation procedures for your customers and staff in the event of emergency.
Atlas extends this loss prevention and coverage synergy to underwriters to obtain the most competitive deals to protect your business and minimize budget impacts.
What our clients are saying: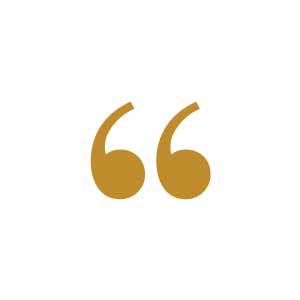 Neil Ishida
ABC Stores, Director of Public Relations
Ready to take your business further?