Atlas helps auto dealers identify risks and protect against business disruptions
Our transportation team will guide your dealership through evolving protection needs whether you're selling new and used trucks, vehicles, motorcycle or recreational vehicles, or providing auto parts and repairs.
Typical insurance coverages for Auto Dealers include but are not limited to:
Business Interruption
Evaluating the business income loss exposure requires an understanding of how business income losses are measured, how a business interruption affects expenses and the property and perils that business income losses can involve.
Commercial Auto
Almost every organization has auto exposures, even those that do not own any automobiles. The most commonly used form for insuring commercial autos, the Business Auto Coverage Form, covers auto liability, physical damage and no-fault exposures.
Commercial General Liability (CGL)
Commercial General Liability (CGL) insurance covers many of the common liability loss exposures faced by an organization, including its premises, operations, and products.
Commercial Property
Whether it is the computers, office furniture, fixtures, equipment, records and office supplies of your small business; the complex machinery of an automated manufacturer; or the office and apartment buildings owned by a large real estate developer, all commercial enterprises use at least some tangible property that is exposed to loss.
Commercial Umbrella
Commercial Umbrella coverage provides liability coverage that supplements the limits of an insured's General Liability, Automobile Liability and Employers Liability policies.
Directors & Officers Liability
Directors & Officers Liability coverage insures corporate directors and officers against claims, usually brought by stockholders, alleging loss due to mismanagement.
Employment-Related Practices Liability
Employment-Related Practices coverage is available for the legal costs to defend claims against sexual harassment, wrongful termination and discrimination, and the actual legal liability for such acts.
Flood
Flooding is a relatively common and costly natural disaster here in Hawaii, particularly in areas near streams, rivers and beaches. Flood water can destroy walls, floors, equipment, supplies, files and much more.
Temporary Disability Income (TDI)
The Hawaii Temporary Disability Income (TDI) law was enacted in 1969 and requires employers to provide partial wage replacement insurance coverage to their eligible employees for non-work-related sickness or injury (including pregnancy).
Workers Compensation & Employers Liability
Workers Compensation statutes obligate Hawaii employers, regardless of fault, to pay specific medical, disability, rehabilitation, and death benefits for their employees' job-related injuries and diseases.
Garage Liability
Garage coverage provides liability, garage keepers and automobile physical damage coverages, as selected, for garage operations. Liability coverage includes garage operations in a manner similar to a General Liability policy, and the use of covered autos, in a manner similar to a Commercial Auto policy. Physical damage coverage applies to the named insured's owned automobiles, not customers' cars, and applies to cars held for sale and those used in the business.
Truckers
Transportation coverage protects property of the insured while being shipped. Coverage includes both shipments to the insured and shipments from the insured. Coverage is usually provided by one of three forms. The transportation form covers all shipments made during the policy period using transportation companies, carriers for hire, owned vehicles, railroads and airlines. The owner's form covers all shipments made using only the owned vehicles of the insured. The trip transit form is used for a single shipment by a specific mode of conveyance, on a 'one-shot' basis.
Commercial Inland Marine
Inland Marine insurance is insurance that covers many different classes of property that typically involve an element of transportation. Commercial Inland Marine coverages come in many forms, such as Builders Risk coverage, Jewelry & Furs coverage, Theatrical Property coverage, and Contractors Equipment coverage. Determining the coverages you need that effectively cover the exposures your business faces can be tricky. Atlas has the expertise to navigate through the many coverage options and will find the specific solutions you need.
How Much Does Auto Dealer Insurance Cost?
The cost of your auto dealer insurance relies on the unique details of your dealership and inventory. Your total coverage and the monthly premiums depend on how big your lot is, its location, the total value of your fleet of vehicles, as well as how many employees you have.
Essential Auto Dealer Insurance Policies
While it is not a legal responsibility to carry policies such as general liability and property coverage, operating without a custom-designed plan is extremely risky. The financial burden that can result from an incident can be devastating to your business if you lack coverage.
In addition to the policies outlined above, there are a few other types of coverage your car dealership may require depending on certain aspects of your operations.
Commercial Umbrella Insurance
Commercial umbrella insurance adds extra protection on top of a general liability insurance policy, picking up where the limits of the general liability policy left off.
Business Interruption Insurance
If an unexpected disaster causes your business to shut down, business interruption insurance will help to cover your business expenses and the potential lost income during this downtime.
We can help manage your potential risks while covering workplace losses no matter — which island you're on
As one of the largest writers of commercial auto insurance across Hawaii, we offer a wide variety of protection from the unique and high-risk exposures that dealerships face.
According to the latest OSHA reports, the average on-the-job motor vehicle accident costs employers over $70,000. Medical costs account for 20-30% of those costs.* Auto dealerships are particularly vulnerable to these type of exposures.
Atlas includes a number of solutions for auto, truck and motorcycle dealers including:
Auto Liability coverage — responsibility to third parties for damages caused by customer test drives
Physical damage — false pretense protection while a customer is presumably test driving a vehicle
Product Liability and Completed Operations coverage — protection for auto repairs and faulty parts
Garage Keepers Liability coverage — damage to customers' autos
Claims of discrimination, harassment and breach of confidentiality
We also offer protection against premises liability, product liability, physical damage, privacy and security, workers' compensation, employment practices liability, crime, property and business interruption, product recall, environmental and umbrella/excess liability.
What our clients are saying: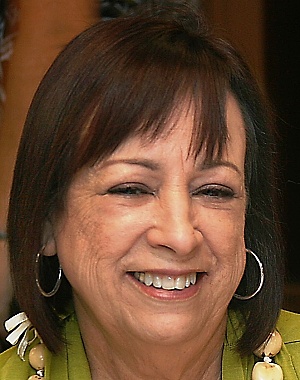 Carol Furtado
King Auto Center, Human Resources Director
We have been working with Atlas Insurance Agency since 2010 and having them as our insurance partner has been a tremendous help. They have been there for us through each Open Enrollment and beyond, ensuring any changes and updates to our employee plans are done properly. The Atlas team is the best that I have worked with on benefits. Their ability to get things done was especially beneficial during the transition of ownership in 2016.
Ready to take your business further?