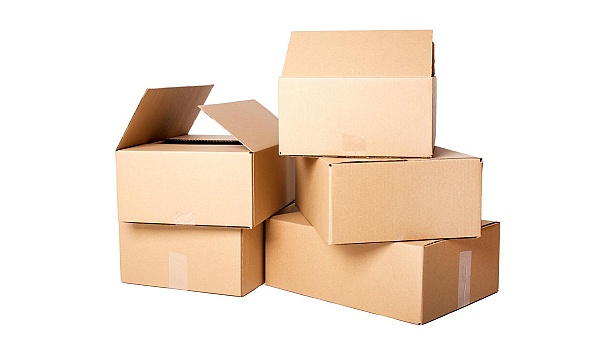 Fuel costs, employee shortage and market competition can severely impact your bottom line
Atlas helps minimize exposures for moving company owners operating their own logistics and transportation systems.
Typical insurance coverages for Moving Companies include but are not limited to:
Business Interruption
Evaluating the business income loss exposure requires an understanding of how business income losses are measured, how a business interruption affects expenses and the property and perils that business income losses can involve.
Commercial Auto
Almost every organization has auto exposures, even those that do not own any automobiles. The most commonly used form for insuring commercial autos, the Business Auto Coverage Form, covers auto liability, physical damage and no-fault exposures.
Commercial General Liability (CGL)
Commercial General Liability (CGL) insurance covers many of the common liability loss exposures faced by an organization, including its premises, operations, and products.
Commercial Property
Whether it is the computers, office furniture, fixtures, equipment, records and office supplies of your small business; the complex machinery of an automated manufacturer; or the office and apartment buildings owned by a large real estate developer, all commercial enterprises use at least some tangible property that is exposed to loss.
Commercial Umbrella
Commercial Umbrella coverage provides liability coverage that supplements the limits of an insured's General Liability, Automobile Liability and Employers Liability policies.
Directors & Officers Liability
Directors & Officers Liability coverage insures corporate directors and officers against claims, usually brought by stockholders, alleging loss due to mismanagement.
Employment-Related Practices Liability
Employment-Related Practices coverage is available for the legal costs to defend claims against sexual harassment, wrongful termination and discrimination, and the actual legal liability for such acts.
Flood
Flooding is a relatively common and costly natural disaster here in Hawaii, particularly in areas near streams, rivers and beaches. Flood water can destroy walls, floors, equipment, supplies, files and much more.
Temporary Disability Income (TDI)
The Hawaii Temporary Disability Income (TDI) law was enacted in 1969 and requires employers to provide partial wage replacement insurance coverage to their eligible employees for non-work-related sickness or injury (including pregnancy).
Workers Compensation & Employers Liability
Workers Compensation statutes obligate Hawaii employers, regardless of fault, to pay specific medical, disability, rehabilitation, and death benefits for their employees' job-related injuries and diseases.
Commercial Crime
Commercial crime coverages come in many forms, including Client's Property coverage that covers the theft of clients' property by your employees, Employee Theft coverage that applies to employee theft losses involving money, securities and other property. Unfortunately, employee theft remains a relatively common occurrence. That's why you need Atlas! We will sift through the various exposures your business faces, the many commercial crime coverages out there, and find the solutions you need!
Commercial Inland Marine
Inland Marine insurance is insurance that covers many different classes of property that typically involve an element of transportation. Commercial Inland Marine coverages come in many forms, such as Builders Risk coverage, Jewelry & Furs coverage, Theatrical Property coverage, and Contractors Equipment coverage. Determining the coverages you need that effectively cover the exposures your business faces can be tricky. Atlas has the expertise to navigate through the many coverage options and will find the specific solutions you need.
Garage Liability
Garage coverage provides liability, garage keepers and automobile physical damage coverages, as selected, for garage operations. Liability coverage includes garage operations in a manner similar to a General Liability policy, and the use of covered autos, in a manner similar to a Commercial Auto policy. Physical damage coverage applies to the named insured's owned automobiles, not customers' cars, and applies to cars held for sale and those used in the business.
Truckers
Transportation coverage protects property of the insured while being shipped. Coverage includes both shipments to the insured and shipments from the insured. Coverage is usually provided by one of three forms. The transportation form covers all shipments made during the policy period using transportation companies, carriers for hire, owned vehicles, railroads and airlines. The owner's form covers all shipments made using only the owned vehicles of the insured. The trip transit form is used for a single shipment by a specific mode of conveyance, on a 'one-shot' basis.
Why Moving Company Insurance Is Important
As a moving company, you are directly responsible for the valuables and lifelong possessions of your clients. While we know you do your best to provide amazing, customer-centric services to your valued clients, it is important to understand that accidents happen.
Getting the proper coverage will give you peace of mind knowing you are protected in the event that an injury or accident occurs on the job. It also ensures that customers will trust that you have done the prior work necessary to maintain a licensed, insured, and reputable business that they can trust with their belongings.
In the case that your client's belongings are misplaced or incur damage while goods are in transport, warehoused, or in a terminal, your options to recover those losses may be limited if you do not have the appropriate coverages in place. Additionally, you may also be at risk of having to repay damage to expensive vases or art that your workers may have accidentally damaged, which can be financially harmfulto an uninsured moving business.
Our multi-faceted commercial coverage can lower your overall cost of risk
Moving is a risky and dangerous business. Although you have the equipment, staff and expertise to do the job right, are you doing everything you can to mitigate risks that come with the territory?
At Atlas, our experienced team will analyze your company's full spectrum of hazard, operational, and strategic and financial risks, then develop forward-looking solutions to avoid or transfer risk.
We offer semi-exclusive markets that are very competitive on truckers insurance. We also provide superior loss control expertise to help reduce employee loss of time due to warehousing and trucking exposures.
Whatever your need, Atlas can customize commercial packages to include auto, cargo, general and umbrella liability insurance to cover bodily injury or property damage, as well as workers' compensation and specialized coverages.
What our clients are saying: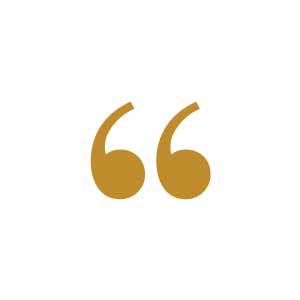 Ed Wong
Royal Hawaiian Movers
We have been extremely pleased with the service that Atlas has provided for our various insurance needs. Aside from saving us money on insurance premiums, the added services such as safety and first aid training are invaluable. The quarterly meetings have provided us insightful information on our claims and allowed us to create operational procedures to prevent future claims. Their services have been professional, attentive to our needs and informative. We would recommend Atlas Insurance to any company looking for a quality and knowledgeable insurance agent.
Ready to take your business further?