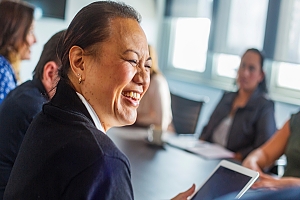 At Atlas Insurance Agency, we have been serving the insurance needs of our community for over 90 years. Our professional team has extensive knowledge of the local insurance industry with the goal of making the insurance process as simple as possible. We are a local company with deep roots in Hawaii and will do everything we can do to provide you with the support you would expect from a kama'aina company.
Business Insurance Policies We Provide
Through our partnerships with these carriers, we are dedicated to getting you the best and most affordable insurance products and services available today to protect you, your family, and your business. We provide the following lines of coverage to businesses across Hawaii and beyond.
Commercial Auto Insurance
Commercial auto insurance is a type of insurance policy that helps cover vehicles used for business purposes such as cars, trucks, and vans. Commercial auto insurance covers vehicle damage and driver injuries as well as injury to other drivers and their property. This form of insurance is essential if you have drivers and company vehicles within your business and can save you thousands of dollars in damages in the event of an inevitable accident. Our plans cover cars, vans, pickup trucks, box trucks, service utility trucks, food trucks, and more.
View commercial auto insurance
Employee Benefits Consulting
Designing the proper employee benefits package is more difficult than ever in the current business world. Our team is well-versed in helping you develop a comprehensive plan that covers all of the most important factors relating to your business. We can help you turn challenges into opportunities with a comprehensive plan that strikes all the right chords.
View employee benefits consulting
Business Owners Policy Insurance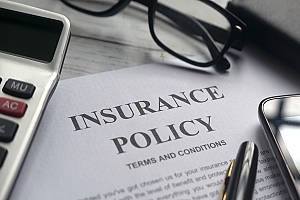 A business owner's policy provides enhanced general liability and property coverage for small to medium-sized businesses. If you own a small to medium-sized business, having a business owner's policy can protect you where it counts and is a necessity. The general liability coverage provides protection against third-party bodily injury and property damage, reputational harm as well as for advertising-related injuries and product liability claims. Property damage protects you from on-site damage to your equipment and the property itself.
View business owners policy insurance
Commercial Casualty Insurance
Commercial Casualty Insurance consists of a broad protection plan used to address loss from injuries to people and/or damage to their property and the legal liability arising from these accidents. For businesses, potential accident-related losses are a risk to company performance and financial stability.
We specialize in anticipating current and emerging risks and creating the right mix of casualty insurance solutions for your business. These can include general liability, workers' compensation, commercial automobile, excess liability, or any other combination of casualty coverages.
View commercial casualty insurance
Commercial Property Insurance
Commercial property insurance pays to repair or replace stolen, lost, or damaged business property. It covers your business's physical location and other assets like equipment. If you own or rent an office or workspace, you likely need commercial property insurance, also called business hazard insurance. Landlords often require proof of commercial property coverage from their business tenants. Not only that, but lenders typically mandate commercial property insurance for the life of the mortgage.
View commercial property insurance
Commercial Umbrella Insurance
A commercial umbrella insurance policy is a personal insurance policy that provides excess liability above and beyond the limits of liability of your other commercial insurance policies. An umbrella policy protects your assets (current and future) from being pulled into a lawsuit resulting from a car or property accident when your underlying policies' liability limits are insufficient.
View commercial umbrella insurance
Surety Bonds
A surety bond is a promise to be liable for the debt, default, or failure of another. It is a three-party contract by which one party (the surety) guarantees the performance or obligations of a second party (the principal) to a third party (the obligee). Commercial surety bonds cover a very broad range of surety bonds that guarantee performance by the principal of the obligation or undertaking described in the bond. They are required of individuals and businesses by the federal, state, and local governments.
Insurance Risk Control & Claims Management
Insurance Risk Control is the assessment and quantification of the likelihood and financial impact of events that may occur that require settlement by the insurer, and the ability to spread the risk of these events occurring across other insurance underwriters in the market. Risk Management work typically involves determining the most cost-effective and personalized insurance plans for each customer's specific needs.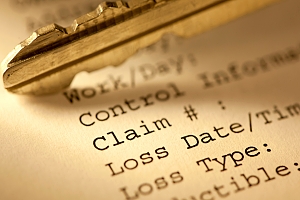 Insurance claims management involves helping clients to manage the claims they file to their insurance providers. We help our clients ensure they properly file claims in order to get a timely and justified return on their claims.
View risk control & claims management consulting
Get Started With Atlas Insurance Agency
With a business insurance package from Atlas, your organization will be protected from a range of risks and liabilities. Whether operations have been halted due to property damage or corporate liability, our agents will be there to ensure everything gets resolved. Reach out to us at (800) 400-6680 or online to learn more or get started with professional business insurance today.