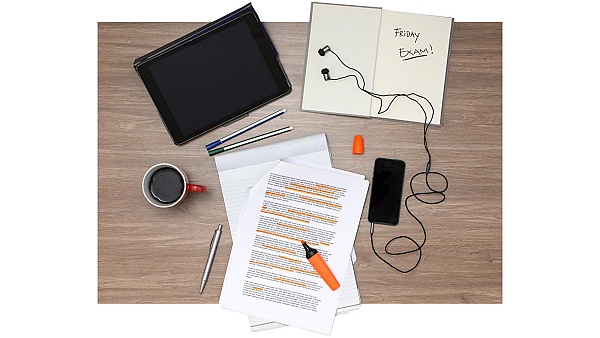 To deal with challenges ranging from rising costs to safety, schools need a comprehensive protection package in place
Besides covering property liability and other exposures, a well-conceived insurance program goes a long way in protecting your school's reputation, profitability and competitiveness.
Typical insurance coverages for Schools include but are not limited to:
Business Interruption
Evaluating the business income loss exposure requires an understanding of how business income losses are measured, how a business interruption affects expenses and the property and perils that business income losses can involve.
Commercial Auto
Almost every organization has auto exposures, even those that do not own any automobiles. The most commonly used form for insuring commercial autos, the Business Auto Coverage Form, covers auto liability, physical damage and no-fault exposures.
Commercial General Liability (CGL)
Commercial General Liability (CGL) insurance covers many of the common liability loss exposures faced by an organization, including its premises, operations, and products.
Commercial Property
Whether it is the computers, office furniture, fixtures, equipment, records and office supplies of your small business; the complex machinery of an automated manufacturer; or the office and apartment buildings owned by a large real estate developer, all commercial enterprises use at least some tangible property that is exposed to loss.
Commercial Umbrella
Commercial Umbrella coverage provides liability coverage that supplements the limits of an insured's General Liability, Automobile Liability and Employers Liability policies.
Directors & Officers Liability
Directors & Officers Liability coverage insures corporate directors and officers against claims, usually brought by stockholders, alleging loss due to mismanagement.
Employment-Related Practices Liability
Employment-Related Practices coverage is available for the legal costs to defend claims against sexual harassment, wrongful termination and discrimination, and the actual legal liability for such acts.
Flood
Flooding is a relatively common and costly natural disaster here in Hawaii, particularly in areas near streams, rivers and beaches. Flood water can destroy walls, floors, equipment, supplies, files and much more.
Professional Liability
In today's insurance marketplace, Professional Liability can be more broadly defined as insurance that covers persons engaged in various occupations against liability resulting from their rendering or failing to render professional services.
Temporary Disability Income (TDI)
The Hawaii Temporary Disability Income (TDI) law was enacted in 1969 and requires employers to provide partial wage replacement insurance coverage to their eligible employees for non-work-related sickness or injury (including pregnancy).
Workers Compensation & Employers Liability
Workers Compensation statutes obligate Hawaii employers, regardless of fault, to pay specific medical, disability, rehabilitation, and death benefits for their employees' job-related injuries and diseases.
Why School Insurance Is Important
Having a comprehensive and wide-ranging insurance program not only protects your students and staff, but it also protects the financial well-being of your institution. Schools are part of the foundation of our community and cannot afford to have improper protections in place.
Schools are complex organizations that can be held accountable to a variety of different parties including students, parents, teaching staff, and a board of directors. Schools are also vulnerable to a wide host of risks including natural disasters, cyber attacks, professional liabilities, automotive accidents, and much more. This makes it essential to work with specialists to develop a strong insurance plan personalized to your school's unique needs. It is critical for school administrators to secure adequate insurance solutions that will safeguard the school and its students and staff from significant financial losses.
Schools can be a second home for the families they serve. Having the right insurance in place for a school's unique needs can make all the difference when an incident occurs. Reach out to our professional team to learn more about the unique insurance needs your school may require.
Atlas helps integrate sustainable risk awareness into your school's operations
Through our consultative approach to risk management, Atlas works with educational institutions in Hawaii to assess individual strategic, operational and hazard exposures, which may include:
Internet-related risks
Outsource services
Hazing and substance abuse
Occupational injuries
Allegations of harassment and discrimination
Atlas can assess your exposures and find solutions that address your unique industry risks.
Through our partnership with Arthur J. Gallagher, we also provide a valuable resource to help clients obtain certified replacement cost valuations of their properties, giving them reassurance that they are adequately insured.
What our clients are saying: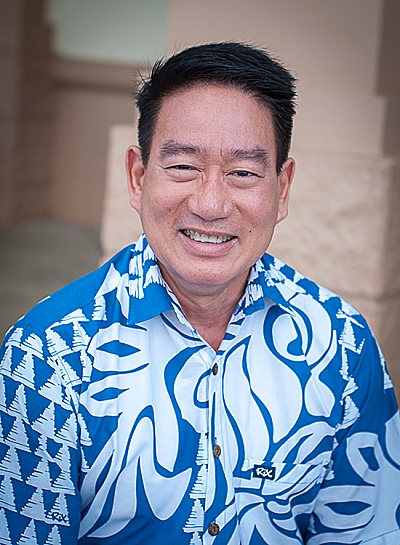 Gerald Teramae
Island Pacific Academy, Head of School
I have worked with many representatives from various companies in my tenure as a school administrator. The representatives at Atlas Insurance definitely stand out as being the very best at what they do. Atlas Insurance has always made our school feel like we were their most important clients. Any concerns or issues big or small are always addressed with a sense of urgency and professionalism. Working with Atlas has been a wonderful experience and I know that my duties and responsibilities as Head of School at Island Pacific Academy would have been much more difficult without their knowledge, expertise and amazing, caring client service.
Ready to take your business further?