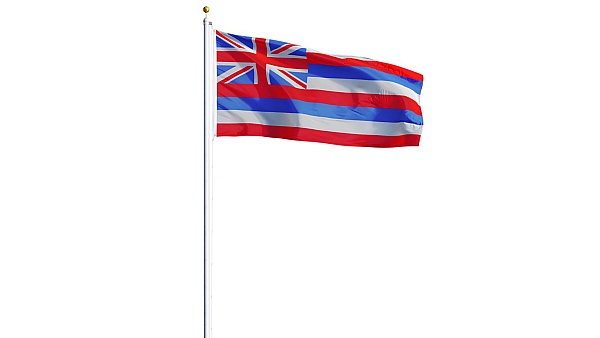 We help Hawaii's government agencies find ways to pursue opportunities, even with shrinking budgets and new regulations
Partnering with Atlas allows public sector entities to confidently tackle the challenges of aging infrastructure, disaster preparedness, law enforcement liability and cyber risk.
Typical insurance coverages for Public Officials include but are not limited to:
Workers Compensation & Employers Liability
Workers Compensation statutes obligate Hawaii employers, regardless of fault, to pay specific medical, disability, rehabilitation, and death benefits for their employees' job-related injuries and diseases.
Professional Liability
In today's insurance marketplace, Professional Liability can be more broadly defined as insurance that covers persons engaged in various occupations against liability resulting from their rendering or failing to render professional services.
Employment-Related Practices Liability
Employment-Related Practices coverage is available for the legal costs to defend claims against sexual harassment, wrongful termination and discrimination, and the actual legal liability for such acts.
Directors & Officers Liability
Directors & Officers Liability coverage insures corporate directors and officers against claims, usually brought by stockholders, alleging loss due to mismanagement.
Commercial General Liability (CGL)
Commercial General Liability (CGL) insurance covers many of the common liability loss exposures faced by an organization, including its premises, operations, and products.
Commercial Auto
Almost every organization has auto exposures, even those that do not own any automobiles. The most commonly used form for insuring commercial autos, the Business Auto Coverage Form, covers auto liability, physical damage and no-fault exposures.
Commercial Umbrella
Commercial Umbrella coverage provides liability coverage that supplements the limits of an insured's General Liability, Automobile Liability and Employers Liability policies.
Commercial Property
Whether it is the computers, office furniture, fixtures, equipment, records and office supplies of your small business; the complex machinery of an automated manufacturer; or the office and apartment buildings owned by a large real estate developer, all commercial enterprises use at least some tangible property that is exposed to loss.
Business Interruption
Evaluating the business income loss exposure requires an understanding of how business income losses are measured, how a business interruption affects expenses and the property and perils that business income losses can involve.
Flood
Flooding is a relatively common and costly natural disaster here in Hawaii, particularly in areas near streams, rivers and beaches. Flood water can destroy walls, floors, equipment, supplies, files and much more.
Temporary Disability Income (TDI)
The Hawaii Temporary Disability Income (TDI) law was enacted in 1969 and requires employers to provide partial wage replacement insurance coverage to their eligible employees for non-work-related sickness or injury (including pregnancy).
The Importance Of Public Officials Liability Insurance
Public Officials Liability Insurance, also referred to as errors and omissions insurance, provides coverage for actual or alleged errors, omissions, misstatements, negligence or breach of duty in his or her capacity as an elected/appointed official, employee, and the public entity. It is similar to a Directors and Officers policy for a corporation.
Claims are inevitable as a public official. This is why public officials need to have a specifically-tailored insurance policy that is designed to protect them from the risks and responsibilities associated with their duties. From local government to schools and public transportation, public officials face a great deal of scrutiny within every project they pursue and every cause they support.
Atlas is intimately familiar with the specialized risks for public entities and is ready to help you navigate your insurance needs.
Let our team of advisors craft the right strategies to manage your complex risks cost-effectively
Atlas can leverage decades of experience and the full breadth of our local and global resources to advise government and other public clients on cost-effective risk management solutions.
These products and services include workers' compensation and property insurance, public/private partnerships, Federal Emergency Management Agency (FEMA) claims/reimbursement strategies and more.
We also provide detailed knowledge and specialty coverage for exposures such as crime, cyber risk, educators, environmental, historical property, special events and public officials.
With Atlas as your trusted risk advisor, you'll be able to navigate through emergent issues and take advantage of the opportunities they create — all while managing risk costs and overall budget.
Ready to take your business further?