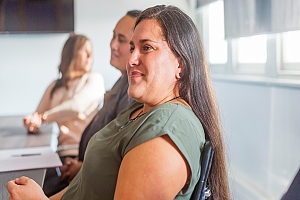 As an employer or business, you have a wider variety of options than those on the individual, private level when it comes to securing insurance. Of these are group plans such as health and life insurance. Group life insurance is an affordable option that can bolster your benefits package at little cost while providing security and peace of mind to your employees. However, it is important to secure a plan from a reputable insurance agency in order to rest assured that your policy is in good hands.
What Is Group Life Insurance vs. Individual Life Insurance?
Group life insurance is a single contract that covers the entire group of employees within your organization. Group life insurance is typically a term life policy that can be an affordable option for your employees. Some group life policies can be converted if an employee separates employment. Some health insurance carriers may provide group life insurance as an added benefit or for an additional cost.
Group life insurance tends to boast lower overall payout amounts, and those who are enrolled in it do so as part of a group and so cannot typically change or adjust any of the terms or features of the plan. However, it is an effective supplement among other employment benefits.
The Benefits Of Group Life Insurance With Atlas
One of the primary advantages of group life insurance is its low cost. In fact, depending on the coverage granted, the plan selected and the number of employees participating, group life insurance may even be free or mostly free for employees. While this comes with a lower death benefit should the policy actually be used, the rock bottom cost often makes up for this.
An additional benefit of group life insurance is that, because the risk is spread evenly among all members, there is no prerequisite for qualifying for the plan. Thus, those who normally would struggle to qualify for affordable life insurance can skip the problematic medical exam and qualify for a group life plan; coverage is guaranteed to all members.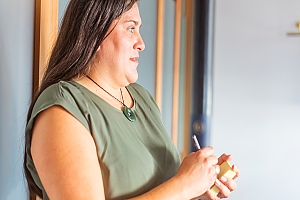 An employer may elect to work with the insurance agency to allow employees to add more coverage than the basic life insurance at cost to the employee by taking the additional premium out of their regular weekly or monthly compensation. Group life insurance offers flexibility, and while it is only available for as long as an employee stays at a specific place of work, they often have the ability to convert the group life insurance policy into an individual one when they leave if they would like.
Temporary Disability Insurance
A wide variety of disability insurance plans are available for employers to purchase in an effort to protect their employees from unexpected injury or illness. However, the type of plan that will be utilized in a specific situation depends on a variety of factors, such as how long the person has been ill, how soon they can return to work, and more.
In order to determine whether a temporary disability insurance policy is right for you, it is important to learn more about how this insurance works and what makes it different from similar products, such as long term disability insurance.
Common Examples Of Temporary Disability
Temporary disability refers to a situation in which a worker is unable to continue to perform their job due to an injury or illness for a short amount of time—typically less than one year. It is important to note that temporary disability only applies to illness or injuries that are not work-related; injuries sustained on the job would fall under the domain of worker's compensation insurance instead.
Some of the most common examples of temporary disability include women who cannot work during pregnancy, recovery after a surgical procedure, or taking time away from work to heal and rest a broken bone.
How Temporary Disability Insurance Pays Out
Temporary disability insurance varies depending on the policy, but in general, after a waiting period (that is shorter than it would be for long term disability insurance), an employee is eligible to begin collecting from the policy in an amount totaling a percentage of their typical income. Temporary disability insurance often pays a greater portion of an employee's compensation than long term plans, and employers should strive to purchase a policy with at least 60% income replacement.
Employer Determinations For Plan Details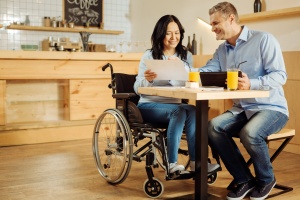 In the end, it is the employer who decides what the terms are for the temporary disability insurance policy. They may select elements such as how long the waiting period is, how many hours an employee must work to qualify, how long an employee can remain on the plan before it stops paying, and more.
A professional insurance agency can help you to navigate how all of these factors will impact your business and your budget in paying for the premiums for the policy. Remember that a robust benefits package is critical to attracting and retaining top talent.
Long-Term Disability Insurance
Employers are in charge of securing a variety of insurance policies to ensure that their business continues to function at the highest possible level for the long term. Among these protections is often disability insurance, meant to cover workers who, due to injury or illness, are not fit to work for a period of time.
While disability insurance can cover both the short and long term, offering long term disability protection benefits workers and encourages them to stay with your company by giving them peace of mind that they will have robust protections for their income in times of trouble.
What Defines "Long Term" For Disability Insurance?
Disability insurance covers a worker with a percentage of their original compensation if they are unable to work. While short term disability typically covers eligible scenarios for between three to six months, long term disability insurance will pay out for a term set by the employer; the most common durations are five years, ten years and until age 65. This gives workers greater flexibility to focus on their health rather than worrying about returning to work.
What Disabilities Are Commonly Covered?
The plan that the employer chooses will determine what coverages exist. Generally, two types of policies are available: those that pay if a worker can no longer perform their job duties, and those that pay if that worker cannot perform any job that is suitable based on the person's training and experience.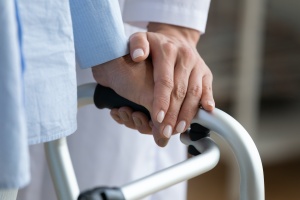 Regardless of which type is chosen, some of the most common scenarios that qualify for disability insurance payouts (of varying lengths) are pregnancy, broken bones and cancer treatment. Regardless of what medical condition a person faces, most plans have a waiting period of between 90 to 180 days, during which the person must remain unable to work, before disability insurance begins to pay.
Options For Long Term Disability Terms At Atlas
An employer can select a variety of terms for the disability insurance, and crafting a customized plan is vital to ensuring that the policy meets the needs of employees. A plan that includes income replacement of at least 60% is recommended so that workers can continue to pay necessary expenses.
The employer may also select the payout period; plans with a shorter payout period (such as two years) will come with generally lower premiums than those that extend for longer. The right long term disability insurance for your business will vary based upon a variety of factors, such as the number of workers, their relative age, the cost of living in your area and much more.
Get Your Group Life Insurance From A Reputable Insurer
When selecting the insurance agency to manage your group life benefit, be sure to choose a reputable company with years of experience. At Atlas Insurance Agency, we are Hawaii's leading employee benefit consulting team with 130+ years of combined experience assisting our community with their insurance needs.Reach out to learn more about group life insurance and create a plan that is perfectly suited to your business needs. Request a quote online or call us at (808) 400-6680 to learn more about group life insurance and create a plan that is perfectly suited to your business needs.