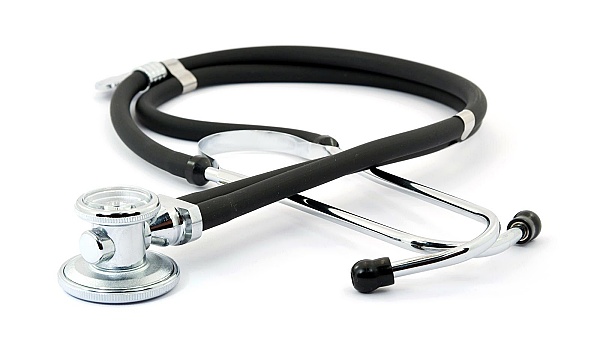 Public demand for low cost, quality healthcare facilities can lead to inadequate insurance protection
Are you one of the many healthcare facilities trying to balance operational costs with lower government reimbursements, a shrinking workforce and a growing aging population?
Typical insurance coverages for Healthcare include but are not limited to:
Business Interruption
Evaluating the business income loss exposure requires an understanding of how business income losses are measured, how a business interruption affects expenses and the property and perils that business income losses can involve.
Commercial Auto
Almost every organization has auto exposures, even those that do not own any automobiles. The most commonly used form for insuring commercial autos, the Business Auto Coverage Form, covers auto liability, physical damage and no-fault exposures.
Commercial General Liability (CGL)
Commercial General Liability (CGL) insurance covers many of the common liability loss exposures faced by an organization, including its premises, operations, and products.
Commercial Property
Whether it is the computers, office furniture, fixtures, equipment, records and office supplies of your small business; the complex machinery of an automated manufacturer; or the office and apartment buildings owned by a large real estate developer, all commercial enterprises use at least some tangible property that is exposed to loss.
Commercial Umbrella
Commercial Umbrella coverage provides liability coverage that supplements the limits of an insured's General Liability, Automobile Liability and Employers Liability policies.
Directors & Officers Liability
Directors & Officers Liability coverage insures corporate directors and officers against claims, usually brought by stockholders, alleging loss due to mismanagement.
Employment-Related Practices Liability
Employment-Related Practices coverage is available for the legal costs to defend claims against sexual harassment, wrongful termination and discrimination, and the actual legal liability for such acts.
Flood
Flooding is a relatively common and costly natural disaster here in Hawaii, particularly in areas near streams, rivers and beaches. Flood water can destroy walls, floors, equipment, supplies, files and much more.
Professional Liability
In today's insurance marketplace, Professional Liability can be more broadly defined as insurance that covers persons engaged in various occupations against liability resulting from their rendering or failing to render professional services.
Temporary Disability Income (TDI)
The Hawaii Temporary Disability Income (TDI) law was enacted in 1969 and requires employers to provide partial wage replacement insurance coverage to their eligible employees for non-work-related sickness or injury (including pregnancy).
Workers Compensation & Employers Liability
Workers Compensation statutes obligate Hawaii employers, regardless of fault, to pay specific medical, disability, rehabilitation, and death benefits for their employees' job-related injuries and diseases.
Errors & Omissions Insurance (E&O)
An insurance form that protects the insured against liability for committing an error or omission in performance of professional duties. Generally, such policies are designed to cover financial losses rather than liability for bodily injury (BI) and property damage (PD).
Cyber Insurance
A type of insurance designed to cover consumers of technology services or products. More specifically, the policies are intended to cover a variety of both liability and property losses that may result when a business engages in various electronic activities, such as selling on the Internet or collecting data within its internal electronic network.
Why Medical Liability Insurance Is Essential
A medical malpractice policy typically covers damages caused by accidents that occur throughout the course of care. The insuring agreement usually contains terms like "medical incident" or "professional incident" that are defined in the policy Definitions section. Our team is well versed in this sector and can help you ensure that your policy is ironclad and protects you when you need it most.
Without a professionally designed policy that is tailored to your needs, the financial burden could be devastating to any medical practice. Now more than ever healthcare practitioners have been forced to double down on their attention to detail, customer service, and adherence to regulations in order to avoid costly legal suits that may or may not be justified. Regardless of the case, it is absolutely essential to be covered in order to both stay protected and adhere to regulations.
Medical professionals who should consider this type of coverage include:
Dentists
Psychologists
Pharmacists
Optometrists
Nurses
Physical therapists
Depending on the nature of your medical practice, the costs of your policy can vary. The main factors that will affect the cost include the size of your practice, your location, what services you offer, the size of your staff, and your loss history.
Atlas offers advantages to a large healthcare client base, especially in the long-term care industry
We have decades of experience evaluating and developing comprehensive risk solutions that meet the specific needs of Hawaii's healthcare industry, including physician groups, clinics, hospitals, long-term care facilities, assisted-living facilities and managed care organizations.
We understand that while you want and need adequate coverage, a lack of funding may force you to cut back expenses, including insurance. But without adequate insurance, you may not be able to sustain a large financial hit caused by an uncovered claim.
Atlas will evaluate your insurance program and offer alternatives to broaden your coverage and reduce premiums by controlling losses. In addition to strong loss control expertise, we also have industry-savvy agents who will advocate claims on your behalf.
What our clients are saying: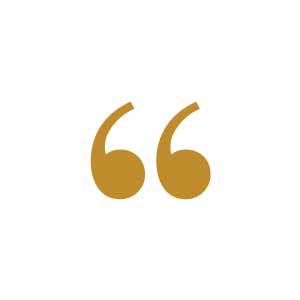 Faye Miyamoto
Rehabilitation Hospital of the Pacific, Vice President Human Resources
REHAB has worked with Atlas for many years. They have been instrumental in our efforts to reduce transfer injuries, developing accident prevention training specific to our company and providing suggestions in addressing high-risk areas. When we switched professional liability carriers, Atlas also took extra care by sitting in on meetings to observe how the carrier practiced. since they were new to Hawaii. These are just a few examples of why we value our partnership with Atlas. The risk services team is proactive, positive and very customer-service oriented.
Ready to take your business further?