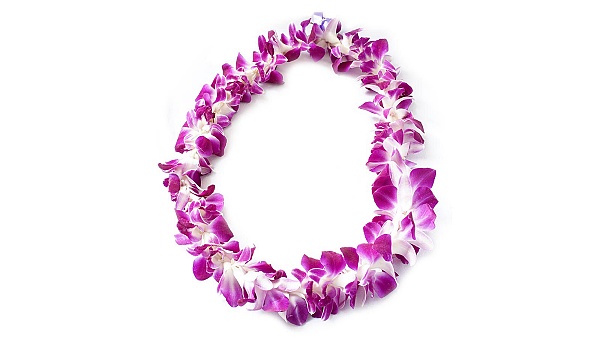 Growing challenges in the hospitality industry demand more than just business insurance
Evolving risks from guest activities, food poisoning, privacy laws and safety violations pose more significant threats than in the past. Hospitality insurance policies can protect your business from natural disasters to personal accidents that may cause business interruptions. Hospitality insurance coverage can include various insurance coverage necessary to operate in Hawaii as listed below.
Typical insurance coverages for Hospitality include but are not limited to:
Business Interruption
Evaluating the business income loss exposure requires an understanding of how business income losses are measured, how a business interruption affects expenses and the property and perils that business income losses can involve.
Commercial Auto
Almost every organization has auto exposures, even those that do not own any automobiles. The most commonly used form for insuring commercial autos, the Business Auto Coverage Form, covers auto liability, physical damage and no-fault exposures.
Commercial General Liability (CGL)
Commercial General Liability (CGL) insurance covers many of the common liability loss exposures faced by an organization, including its premises, operations, and products.
Commercial Property
Whether it is the computers, office furniture, fixtures, equipment, records and office supplies of your small business; the complex machinery of an automated manufacturer; or the office and apartment buildings owned by a large real estate developer, all commercial enterprises use at least some tangible property that is exposed to loss.
Commercial Umbrella
Commercial Umbrella coverage provides liability coverage that supplements the limits of an insured's General Liability, Automobile Liability and Employers Liability policies.
Directors & Officers Liability
Directors & Officers Liability coverage insures corporate directors and officers against claims, usually brought by stockholders, alleging loss due to mismanagement.
Employment-Related Practices Liability
Employment-Related Practices coverage is available for the legal costs to defend claims against sexual harassment, wrongful termination and discrimination, and the actual legal liability for such acts.
Flood
Flooding is a relatively common and costly natural disaster here in Hawaii, particularly in areas near streams, rivers and beaches. Flood water can destroy walls, floors, equipment, supplies, files and much more.
Professional Liability
In today's insurance marketplace, Professional Liability can be more broadly defined as insurance that covers persons engaged in various occupations against liability resulting from their rendering or failing to render professional services.
Temporary Disability Income (TDI)
The Hawaii Temporary Disability Income (TDI) law was enacted in 1969 and requires employers to provide partial wage replacement insurance coverage to their eligible employees for non-work-related sickness or injury (including pregnancy).
Cyber Insurance
A type of insurance designed to cover consumers of technology services or products. More specifically, the policies are intended to cover a variety of both liability and property losses that may result when a business engages in various electronic activities, such as selling on the Internet or collecting data within its internal electronic network.
Workers Compensation & Employers Liability
Workers Compensation statutes obligate Hawaii employers, regardless of fault, to pay specific medical, disability, rehabilitation, and death benefits for their employees' job-related injuries and diseases.
Commercial Crime
Commercial crime coverages come in many forms, including Client's Property coverage that covers the theft of clients' property by your employees, Employee Theft coverage that applies to employee theft losses involving money, securities and other property. Unfortunately, employee theft remains a relatively common occurrence. That's why you need Atlas! We will sift through the various exposures your business faces, the many commercial crime coverages out there, and find the solutions you need!
Directors & Officers Liability
Directors and Officers Liability coverage insures corporate directors and officers against claims, usually brought by stockholders, alleging loss due to mismanagement. More individuals owning stock and more stringent standards imposed by the courts indicate a growing risk. An outside directorship liability policy is available as supplementary protection to assure sufficient limits for the exposure created when a company's director, officer or employee serves in an outside director position at its request.
Liquor Liability
Liquor Liability coverage is designed for bars, restaurants, hotels, motels, package liquor stores or other places where liquor is sold, distributed or served. It handles claims involving injury or damage caused by patrons served or provided liquor by the covered establishment. Liquor liability coverage fills the gap created by the exclusion in general liability policies applying to businesses directly involved in the sale, distribution, manufacturing or serving of alcoholic beverages. As an Atlas client, we will evaluate your exposures to loss, recommend appropriate coverage, help mitigate risk by providing risk management services, and help establish firm policies that protect your you, your business, and your assets!
What Is Hospitality Insurance?
Being a part of the hospitality industry has never been more challenging. With an uncertain landscape as well as liability and customer service concerns, it has never been more important to ensure that you have an insurance plan that covers the unique requirements of your hospitality business. Whether you are a hotel owner or run a local AirBNB, having hospitality insurance is a necessity for your peace of mind.
A big part of your responsibility as a hospitality business comes in providing reasonable protection against loss hazards. There are significant risks to businesses in the hotel and hospitality industry that other businesses don't face.
What Is In The Cost of Hospitality Insurance?
Just as they affect the risks you face, factors ranging from your establishment's location, to the type of services you offer, to the size of your hotel, can alter the cost of your hotel insurance. If you run a bar and serve alcohol from your hotel, your insurance costs will likely be higher. This is also true if you have a pool or have any other attractive nuisance or activity on your premises.
Although the budget will always be a consideration, the best investment will be towards coverage that prevents you from suffering a devastating financial loss in the event of the inevitable accident or lawsuit against your hospitality business.
Atlas can help tailor solutions that go beyond your insurance policy
Today, Hawaii's hotels and resorts offer an expansive range of activities to guests, often more thrilling and hazardous than in the past. When a guest is hurt, does your vendor have enough protection to indemnify the guest?
Likewise, with food poisoning outbreaks appearing to be on the rise and social media driving increased public awareness, is there a way to manage risks that could tarnish your F&B reputation and your bottom line?
There is. Atlas is Hawaii's leader in managing Hospitality risks, whether it's transferring them to vendors or helping to prevent them in the first place.
Our knowledgeable agents also have proven expertise in loss control. We have a long history working with housekeeping, maintenance, and swimming pool staff to minimize loss while advocating claims on your behalf.
Let Atlas evaluate your current insurance program and offer cost-effective solutions to reduce your premiums.
What our clients are saying: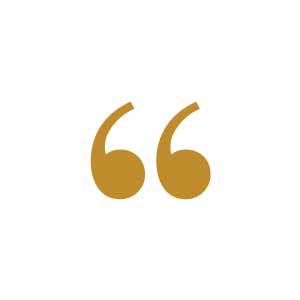 Patricia Tam
Halekulani Hotel, Chief Executive Advisor
Atlas is a performance-based company, and their key executives and staff always put forth their best effort for us and have consistently over-delivered. They are always thinking the best for us as a true client. We may not be the top grossing client, but they always treat us as if we were their number one client. It's not just a relationship with a client, but a true partnership.
Ready to take your business further?