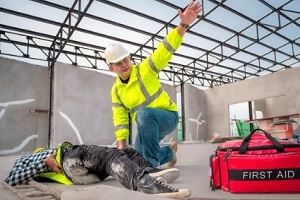 Insurance is a critical part of risk management for businesses, and many companies find that it is a worthwhile investment.
Although the types of insurance that businesses need to carry depend largely on the nature of their work, all organizations need a comprehensive commercial casualty insurance package.
Commercial Property Insurance vs Commercial Casualty Insurance
There are two main categories of business insurance coverage: commercial casualty insurance and commercial property insurance. Most businesses understand the utility of property insurance.
As the name suggests, it primarily covers property damage due to accidents, theft, misuse, neglect and criminal action from uninsured personnel. Offering coverage for the organization's building, equipment and machinery, is considered a major part of all standard insurance packages.
Commercial casualty insurance, meanwhile, refers to a broad range of insurance policies that protect a business against liability claims that involve property damage to others, loss of property, and injury.
The key factor in casualty insurance is legal liability or negligence. When something occurs in the course of doing business for which the organization or one of its employees is liable, this type of insurance provides coverage.
What is Covered by Commercial Casualty Insurance?
Many types of insurance fall into the category of casualty insurance. These include: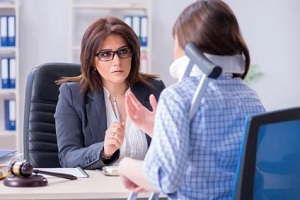 General Liability Insurance – This protects a business from claims filed by customers for bodily injury or property damage, as well as personal and advertising injury.
Cyber Liability Insurance – This provides a business with protection in the event of cyber security issues such as data breaches and can cover the expenses involved in data recovery, investigations, business interruption, notifying affected parties and providing them with credit monitoring.
Commercial Auto Liability Insurance – This insurance provides coverage if a business or employee is at fault after a serious accident involving a truck or car they own and is required in most states.
Product Liability Insurance – This can protect a business from the fallout if a product they sell causes damage or injury to third parties. Product liability insurance can cover legal fees as well as medical costs, business damage and compensatory damages.
Professional Liability Insurance – Sometimes referred to as errors and omissions insurance, this is essential coverage for businesses that perform services or dispense advice. Doctors, lawyers, accountants, and realtors are just some of the professionals who need this type of insurance to cover claims that their business made errors in the services they provide. It can cover inaccurate advice, misrepresentation and negligent acts as well.
Workers Compensation Insurance – This provides coverage for cases where employees are injured on the job and pays for their medical care and partially lost wages. Most states require businesses to carry this type of insurance for all of their employees.
Employment Practices Liability Insurance (EPLI) – This protects employers if they are at fault with employees over unfair labor practices such as racial or age discrimination, civil rights infringements, wrongful termination or sexual harassment.
Liquor Liability Insurance – Establishments that sell or serve alcoholic beverages need this type of insurance to cover lawsuits involving wrongful death or injuries stemming from alcohol consumption, especially in cases that involve overserving a patron or serving alcohol to a minor that directly or indirectly leads to injury. More specifically, the insured can still be considered at fault if they contributed to the intoxication of a minor or the injury of a patron.
Examples of Commercial Casualty Insurance Coverage
As a type of liability insurance, commercial casualty insurance is useful when a business faces a lawsuit for property damage or injury caused by the company itself, its operations, or its employees during the normal course of conducting business.
Here are a few examples: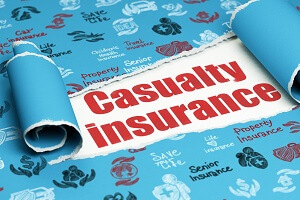 An auto repair facility is sued by a customer who was injured by heavy machinery while walking through the shop. Casualty insurance would cover the injured party's injuries and their medical bills.
An employee of a bakery is severely burned while removing pastries from an oven and must undergo extensive medical treatment and take significant time off of work to recover from their injuries. Workers' compensation coverage can pay for their medical expenses and partial lost wages.
A restaurant is sued when one of its delivery drivers causes a car accident that injures a family traveling in another car. Casualty business auto insurance can cover the victims' medical bills and the damage the accident caused to their vehicle.
A beauty salon is sued after a model claims that she lost a job because a hairdresser accidentally dyed her hair the wrong color. Professional salon liability insurance could pay for the legal bills in this type of case.
Get Started With Atlas Insurance Agency
Protect your organization from a range of liabilities with a commercial insurance package by contacting Atlas Insurance Agency. Serving Hawaiian businesses for nearly 100 years, Atlas's experienced professionals can tailor coverage to ensure that your business's biggest risks are addressed.