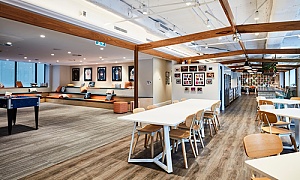 At the heart of every successful business is good planning. In addition to having a clear roadmap for growing and expanding the company, it is essential to have protection in place for unexpected events. Insurance plays a vital role in keeping your business afloat should something go wrong, and businesses of all sizes that own or rent an office or workspace need commercial property insurance to protect their assets.
What Businesses Need Commercial Property Insurance?
The businesses that purchase a commercial property insurance policy typically fall into one or more of the following categories:
Own products or inventory
Own or rent an office, store or building
Own or rent expensive tools or equipment
Rely on other valuable business assets
The Coverage Provided By Commercial Property Insurance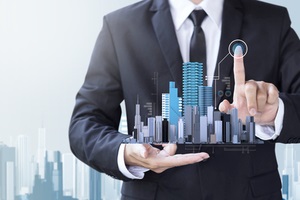 The specific coverage provided by an individual policy will vary as insurance brokers often tailor policies to ensure they offer protection against the most prevalent risks in a business's industry and geographic area.
However, most commercial property insurance policies offer comprehensive coverage for the building where the business is conducted and its contents. In a retail environment, it can offer protection for product inventory. For offices, it can cover computers, servers, furniture, documents and records. In a warehouse, it could cover equipment, vehicles, storage systems and essential tools used by the business on a daily basis.
Most policies will include coverage for a combination of the following assets:
Physical office space
Inventory sold by the business, including perishable items and food
Fixtures and furnishings such as desks, appliances, supplies and chairs
Equipment such as machinery, tools and computers
Commercial property insurance can also extend to certain assets that reside outside of the building and surrounding characteristics, such as landscaping, fences, the company sign and external structures that can impact the company's ability to conduct regular business.
Some critical business assets may also be covered when they are used off premises. For example, if an employee takes a company laptop on a work trip and it is lost or stolen, a commercial property insurance policy may provide coverage.
One of the most important components of a commercial property insurance policy is the protection it provides against the loss of revenue or income in the event of property loss. It will typically provide net income and continuing expenses during the restoration period after business income takes a direct physical loss due to a named peril.
This means that if, for example, your business is forced to close for a few weeks following a covered windstorm, the policy could help cover some of the earnings that are lost during the downtime.
What Types Of Perils Are Covered By Commercial Property Insurance?
Here are some of the perils that many commercial property insurance policies will cover:
Lightning
Fire
Explosions
Windstorms
Smoke
Hail
Vandalism
Sprinkler leakage
Rioting
Damage caused by vehicles or aircraft
Policies can also be customized to provide added protection for specific concerns. Here are some examples.
Natural Disasters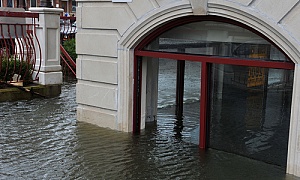 If your business needs protection from specific types of natural disasters that are typically excluded from standard commercial insurance policies, such as earthquakes, hurricanes or floods, you can work with your insurance agent to add a rider for these natural disasters.
Damaged Mobile Property
If your business relies on items that are transported from place to place, such as equipment and tools, inland marine insurance can provide extra protection.
Forced Closure
A business interruption policy can help your company pay its bills if it is forced to temporarily close as a result of property damage.
All Perils Versus Named Perils
When you purchase commercial property insurance for your business, you may be asked to choose between policies that cover all perils and those that only cover named perils. Choosing a "named perils only" policy can allow you to save money on premiums. This type of policy will only cover the perils that appear in a list provided by the insurance carrier. Although these lists tend to be reasonably comprehensive, they do not cover everything. A policy that covers all perils may cost significantly more, but it provides much broader protection.
Replacement Costs Versus Actual Cash Value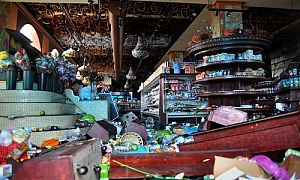 Another factor that can determine your insurance's coverage and cost is the method used to calculate compensation for losses of business property. With Actual Cash Value, or ACV, policies, the current market value of the damaged property will be considered, and you will receive the amount that you could expect to get if you sold the property. This means property that has depreciated because of age and use will receive less in compensation.
With a replacement cost, or RC, policy, you will be compensated for the full amount that you would need to replace your property. These policies tend to cost significantly more than ACV policies.
Get In Touch With The Business Insurance Professionals
To learn more about the best way to protect your business property from unexpected events, reach out to the business property insurance team at Atlas Insurance. Our professionals will work with you to determine your risks and tailor a policy to suit your needs and budget.