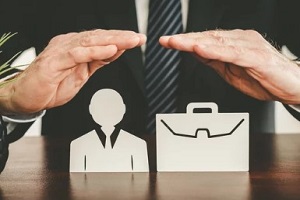 Insurance can serve as an effective way of managing a business's risks, but there are so many different types of coverage to consider that it can be challenging to sort through all the terminology and determine which policies are truly necessary.
For many businesses, the potential for an expensive lawsuit is a major concern, and that is where commercial casualty insurance can prove indispensable.
Commercial casualty insurance is a category that encompasses different types of liability coverage. While property insurance covers the financial losses that may arise from the destruction of a business's physical assets such as furniture or buildings, casualty insurance will cover the damages or settlements a company must pay in the event of an accident related to the business that causes harm to a third party in cases where negligence or legal liability is involved.
One example of a case where commercial casualty insurance would be useful is if a customer falls on an unmarked wet floor in a store and sues the business for their injuries, pain and suffering.
Types of Commercial Casualty Insurance
Outlined below are some of the most common types of commercial casualty insurance that businesses purchase:
General Liability Insurance
General liability insurance is considered an essential type of coverage as it offers protection from claims and lawsuits filed by clients, customers and other third parties for property damage and bodily injury. It also covers personal injury and advertising injury, which is damage to another party's reputation from slander, libel or false advertising.
Excess Liability Insurance
An excess liability insurance policy offers an excess layer of limits on top of the limits of the underlying primary policy. A similar type of coverage, umbrella insurance, also covers claims that exceed an underlying/primary policy limit and can cover certain types of claims that are not covered in the primary policy as well.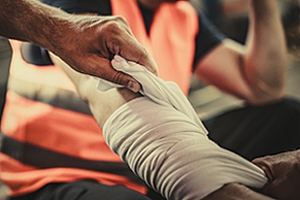 Workers' Compensation Insurance
This type of coverage is required for employers in most states and covers cases where employees are injured on the job. This may include coverage for doctors' visits, medication, hospital stays and operations as well as payments for partial lost wages.
Cyber Liability Insurance
Cyber liability insurance is needed by all businesses that use computers for their work or that store information online or in computer systems, including online sales. It covers claims that are filed by third parties related to cyber security breaches.
Errors and Omissions Insurance
Errors and omissions insurance is invaluable for businesses that provide professional services or dispense advice for a fee. Medical malpractice insurance is an example of errors and omissions insurance that many people are familiar with. It helps to defend protects in the event of lawsuits filed against them related to mistakes in their work that injure patients.
One important subcategory of errors and omissions insurance is management liability insurance, which covers the risks involved in managing a business. This includes coverages such as employment practices liability, fiduciary liability, and directors and officers liability.
Foreign Casualty Insurance
For businesses that have operations outside of the United States, foreign casualty insurance can be obtained to provide coverage for claims such as foreign workers' compensation, foreign liability and foreign auto.
Commercial Auto Insurance
Commercial auto insurance covers bodily injury and property damage caused by the operation of business vehicles.
Specialty Coverage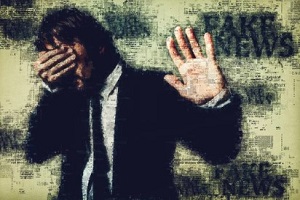 Some types of specialty insurance coverage also fall under the category of commercial casualty insurance, such as media liability insurance, entertainer liability insurance and special event insurance.
It is important to note that there are a few types of insurance that are labeled casualty coverage despite not covering third-party claims. For example, commercial auto physical damage is technically a type of property insurance because it protects businesses against physical damage to the vehicles that they own. However, because it often is packaged together with commercial auto liability, it is considered casualty coverage.
Workers' compensation insurance, meanwhile, is considered a type of casualty insurance liability coverage and pays benefits to employees who are injured on the job.
Negligence Is a Key Factor in Liability
One thing that all these types of coverage have in common is the idea of negligence. Casualty coverage applies when a business has been proven negligent in some way. All businesses have a duty of care toward clients, guests and employees.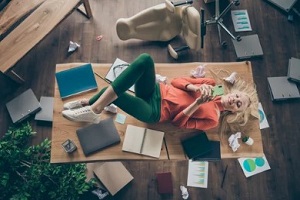 When that duty is violated due to reckless actions or failure to act and someone is injured or it causes damage as a result, the business is considered negligent.
Although most business owners have no intention of being negligent or careless in their operations, it is important to keep in mind that accidents can happen, and people do make mistakes. In the course of daily operations, there is no guarantee that everyone working for a business will be as careful as they should be, which is why commercial casualty insurance is so essential.
Protect Your Business With Commercial Casualty Insurance
If you want to protect your Hawaii business from a broad range of risks and liabilities, reach out to Atlas Insurance Agency for a commercial casualty insurance package that is tailored to your business's needs.