Commercial property insurance is an important type of coverage for businesses of all sizes because it offers protection in the event of property damage caused by named perils. Here is a closer look at what this type of insurance covers and who should consider securing a policy.
What Is Commercial Property Insurance?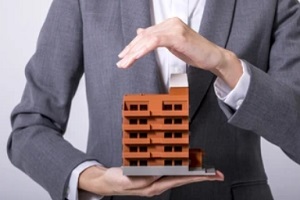 Commercial property insurance is a type of insurance policy that will pay to repair or replace any business property that is lost, damaged or stolen in the event of a named peril. These perils typically include storms, fires, vandalism and burglaries. It does not generally cover natural disasters and wear or tear, although it may be possible to obtain additional coverage for these issues.
This type of policy will cover the business's physical location as well as its assets, such as equipment. This means that you can replace the equipment that you need to keep your business running and better afford repairs after an unexpected event in order to reduce downtime and prevent your profits from taking a significant hit.
Which Organizations Need Commercial Property Insurance?
All businesses can benefit from commercial property insurance, but it is particularly useful for small businesses that may not have enough room in their budget to deal with unexpected events. Any business that owns or rents an office or workspace needs commercial property insurance, which is also known as business hazard insurance.
It is important to note that if you rent, your landlord will likely require proof of commercial property coverage. Although landlords often carry property insurance for their building, it will not cover expensive business property that their tenants keep within the space. Similarly, if your business takes out a mortgage to pay for a business property, the lender will usually require commercial property insurance as well.
However, even when it is not required by a landlord or lender, it is still important for small businesses that own property to have this type of coverage to insure expensive equipment and inventory.
What Type Of Commercial Property Insurance Does A Small Business Need?
Commercial property insurance typically only covers property damage that is caused by burglaries, fires, storms and vandalism. Depending on your business's risks and the type of property you own or rent, it may be a good idea to expand your coverage via additional policies or endorsements.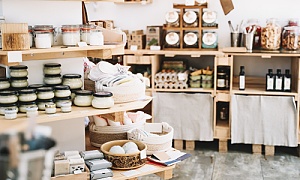 Keep in mind that a commercial property insurance policy will cover your building as well as your business's personal property that is kept at that location. If, however, you do not rent or own a building or another type of commercial space, this policy can cover assets that are stored at designated locations that you specify when setting up the policy, such as a storage unit or your home.
If you work in an area that is prone to flooding or you bring equipment to job sites, extra protection is a good idea. Here is a look at some of the ways that you can modify your commercial property insurance policy to gain greater protection.
Forced Closure
A business interruption policy can help your business stay on top of its bills by replacing business income that is lost if your business is forced to close down temporarily due to property damage.
Damage To Mobile Property
If you need coverage for items that are transported to job sites, equipment floater insurance or inland marine insurance can provide valuable protection. These policies cover tools, equipment and other items that move from place to place as you carry out your work. It also includes items that have been placed in a business for temporary care; for example, loaned artwork could be covered by such a policy.
Natural Disasters
If your business is in a location where it requires protection from natural disasters such as hurricanes, tornadoes, earthquakes or floods, you will need riders that address the specific natural disasters you face for maximum protection.
How Much Does A Commercial Property Insurance Policy Cost?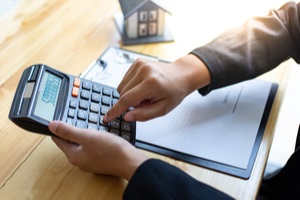 A commercial property insurance policy costs $63 per month on average, but it is important to keep in mind that this is based on the median cost of policies and many customers will pay less than that amount. The specific price that your small business will pay depends on factors such as the coverage limits you choose, your industry and the risks commonly faced within it, the location of your business and your property's value.
Reach Out To The Commercial Property Insurance Professionals
Get in touch with Atlas Insurance Agency to find out more about securing your small business with a commercial property insurance policy. With more than 80 years of experience providing Hawaiian companies with insurance, our knowledgeable agents will work with you to determine your risk and develop a tailored policy to provide you with the best protection at the right price.