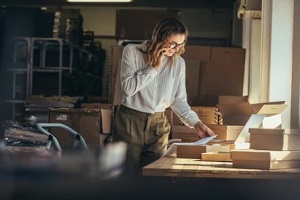 According to the Hawaii Chamber of Commerce, 98% of Hawaii residents believe that small business is important to the state. Small businesses play a pivotal role in the state's economy, accounting for 99.3% of Hawaii businesses. However, it is important for owners to protect their businesses with the right insurance so that unexpected events won't threaten their prosperity.
Hawaii Small Business Insurance
At a minimum, Hawaii businesses must obtain two types of insurance: commercial auto insurance and workers' compensation insurance.
Commercial Auto Insurance
All Hawaii businesses that own vehicles must purchase commercial auto insurance to cover accidents involving their work vehicles. Under state law, businesses must obtain minimum coverage of $20,000 of bodily injury per person, $40,000 of bodily injury per accident and $10,000 of personal injury protection, as well as $10,000 of property damage liability per occurrence.
However, some businesses may need higher amounts of coverage depending on the type of work they perform with their commercial vehicles.
Workers' Compensation Insurance
Hawaii's state workers' compensation law requires that employers that have one or more employees provide workers' compensation insurance that covers their medical bills for work-related illnesses or injuries. It also provides coverage for partial lost wages while employees are recovering and unable to work.
This insurance provides coverage regardless of who is at fault and prohibits workers from filing civil actions against their employer for work-related illnesses and injuries.
Recommended Types Of Hawaii Commercial Insurance Coverage
Small businesses in Hawaii should consider obtaining the following types of insurance for comprehensive coverage.
Business Owners Policy
A business owners policy (BOP) combines several types of key coverages into one combined policy that is typically offered at a lower rate to small businesses than purchasing each component separately. It includes the following components: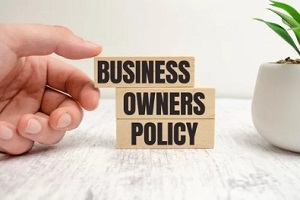 General liability insurance to cover medical expenses, property damages and bodily injury for which the business and its employees are legally responsible
Commercial property insurance to protect the business's building, inventory and equipment
Business income insurance to cover bills and employee pay should the business be forced to close temporarily due to a covered event
A business owners policy is useful for small businesses that rent or own offices or any type of commercial space; have equipment or inventory that could get stolen, lost or damaged; or interact with customers, clients or the public.
General Liability Insurance
Small businesses that do not obtain a business owners policy should strongly consider securing a standalone general liability insurance policy. This can ease the financial burden associated with customer injuries and covers third-party property damages as well as lawsuits related to slander and libel.
Cyber Liability Insurance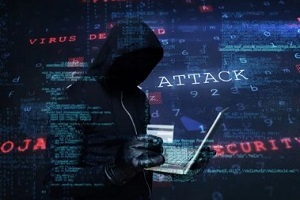 Small businesses are increasingly becoming targets for cybercrime because they lack the big budgets for high-end security that major corporations can afford. Therefore, cyber liability insurance is recommended for small businesses to address the fallout of cyber attacks.
These policies can pay for fraud monitoring and customer notification costs as well as the legal fees associated with cyber attacks. It can help small businesses in Hawaii to recover from data breaches, ransomware, phishing and other types of cyber attacks.
Professional Liability Insurance
For small businesses in Hawaii that offer expertise as a service, such as design, accounting or technical services, professional liability is an indispensable type of coverage. Also known as errors and omissions insurance (E&O), it protects these businesses from claims related to negligence, errors and work mistakes that can lead to costly lawsuits.
Business Income Insurance
Business income insurance, which is sometimes referred to as business interruption insurance, can replace lost income should your business be unable to operate due to a covered type of property damage, such as the damage from fires, theft or storms.
Employment Practices Liability Insurance (EPLI)
Lawsuits related to employment practices can cost Hawaii businesses a significant amount of money. With employment practices liability insurance, businesses can get protection from employment-related claims such as wrongful termination, discrimination and sexual harassment.
Commercial Umbrella Insurance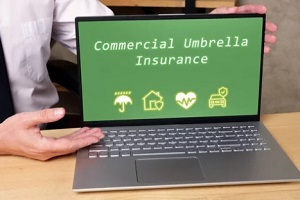 For Hawaii businesses that are concerned that the limits on their insurance policies would not be sufficient in the event of a major lawsuit, commercial umbrella insurance can provide considerable peace of mind.
It extends the limit of certain types of liability policies that a business has already purchased and can cover the difference in cases where the claims cost exceeds the limits on the original policies.
Discuss Your Business's Needs With the Experienced Hawaii Commercial Insurance Agents
You've worked hard to reduce risks and ensure your business operates safely, but it is impossible to avoid all of the potential problems a Hawaii business could face.
Reach out to the experienced commercial insurance agents at Atlas Insurance today to learn more about how we can help you secure the best coverage for your business with a tailored insurance package.