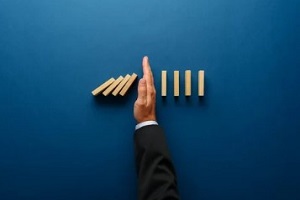 Small businesses play an important role in the Hawaiian economy. According to the U.S. Small Business Administration, 99.3 percent of all businesses in Hawaii are small businesses, and they employ 49.9 percent of the state's employees overall. Operating a business in Hawaii can be very lucrative, but owners must protect their investment and prepare for worst-case scenarios by obtaining adequate business insurance.
Although the specific policies needed will depend largely on the type of business in question, there are several types of insurance that nearly every business needs. Outlined below are some of the top insurance products for Hawaii businesses.
General Liability Insurance
General liability insurance protects Hawaii businesses against common risks such as customer property damage, customer injuries, and advertising injury.
Although it is not required by law, most businesses purchase this coverage for the high degree of protection it offers. Without it, businesses could have to pay all the expenses related to claims against them for incidents such as slips and falls that lead to serious injury or accidents on their premises that damage items belonging to customers.
General Liability Insurance is particularly useful for businesses that have locations open to the public and those who work closely with clients or handle their property.
The advertising injury component covers accusations of libel, slander, copyright infringement, and other acts that harm businesses or individuals in the context of advertising.
Commercial Property Insurance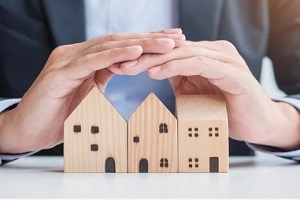 Commercial property insurance is considered an indispensable type of coverage to protect businesses against physical damage to their assets as well as the loss of physical assets. It offers protection in incidents such as vandalism, fires, theft or explosion and covers costs related to repairing damaged property or replacing lost property.
Business Owners Policy
Many small businesses in Hawaii are eligible for a Business Owners Policy, or BOP. This type of insurance bundles two vital types of coverage together at a discounted price: general liability and commercial property insurance. This means it can cover a broad range of incidents, from damaged business property to customer injury.
A BOP is designed for small businesses that have relatively low risk, and it gives them broad coverage for common claims at an affordable price.
Cyber Liability Insurance
Many small businesses lack strong cyber security measures, making them attractive targets for cyber criminals. Cyber liability insurance offers protection to small businesses from the expenses related to malicious software attacks and data breaches. Some of the expenses it may cover include notifying customers of breaches, extending credit monitoring to the affected parties as required by law, fines and legal fees. It can also cover public relations services to manage reputational damage stemming from publicized cyber security incidents.
Any type of business can fall victim to a data breach, but this coverage is particularly recommended for businesses that handle customers' medical information, bank account or credit card information, social security numbers, and other personal information.
Professional Liability Insurance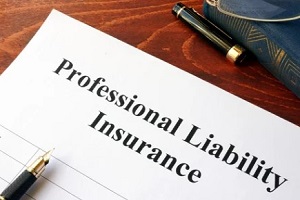 Also known as errors and omissions insurance, professional liability insurance is vital coverage for businesses in Hawaii that offer expert advice or other professional services as it covers lawsuits that arise due to work quality.
No matter how experienced or careful you are, every professional service provider is susceptible to making mistakes from time to time. Professional liability insurance offers protection from dissatisfied clients. If a client sues because of omissions in work, ineffective business advice, or missed project deadlines, this type of insurance can cover legal defense costs.
Workers' Compensation Insurance
In the state of Hawaii, the law requires businesses that have one or more employees to obtain workers' compensation insurance, whether the employees are full-time or part-time. This type of policy will cover the costs of medical treatments for any work-related injuries or illnesses that affect employees. It can also provide them with disability benefits while they are recovering and unable to work.
Commercial Automobile Insurance
Business-owned vehicles in Hawaii are required to carry commercial auto insurance coverage, which pays for the cost of accidents involving work vehicles.
Under Hawaiian law, the minimum requirements for commercial auto liability insurance are: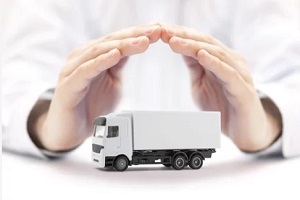 $10,000 in property damage liability, per occurrence
$10,000 in personal injury protection, per person
$20,000 in bodily injury liability, per person
$40,000 in bodily injury liability, per accident
Trucking businesses may need to obtain additional liability coverage.
Personal vehicles that are driven for work purposes should consider coverage under hired and non-owned auto insurance. This is not required by law, but it is strongly recommended because personal auto policies typically exclude business use.
Contact the Hawaii Business Insurance Professionals at Atlas Insurance Agency
Your business faces a broad range of risks each day. Ensure you are protected against costly claims with custom insurance products from Atlas Insurance Agency. As Hawaii's biggest insurance agency, we have the experience and insight needed to ensure you have the right coverage at the best price.