Commercial property insurance provides businesses with valuable protection for their physical assets during unexpected events such as fires, storms, vandalism and explosions. It is considered a core type of coverage in a business insurance policy.
It can provide business owners with considerable peace of mind, but it is important to be aware of the following common damages that may be excluded under the policy.
Floods
Damage caused to businesses by flooding is typically not covered by commercial property insurance. Therefore, a separate flood insurance policy is recommended.
While this is an essential type of coverage in areas prone to flooding, tropical storms, hurricanes and heavy rainy seasons, even businesses outside of flood zones can benefit from this coverage as flooding may also occur due to construction in the area or blocked storm drainage systems.
A separate flood insurance policy will cover the cost of repairing or replacing walls, stairs, foundations, plumbing, appliances and other business property as well as personal property. It will also cover mildew and mold damage that arises from flooding.
Earthquakes
Earthquake damage is typically excluded from commercial property insurance. Businesses that operate in areas with a high risk of earthquakes should obtain a specialized earthquake insurance policy or endorsement.
A commercial earthquake insurance policy can cover damage to the business's building, stock, equipment and machinery. However, one of its most valuable protections is coverage for the loss of business income should the business be unable to operate while it is rebuilding in the aftermath of an earthquake.
Hurricanes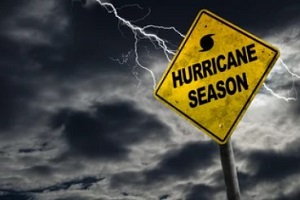 Hurricanes have the potential to cause significant destruction. Although many business owners may be mostly concerned with the physical damage that hurricanes can cause to the building itself, it is also important to consider the fact that hurricanes can cause a lot of damage in the community, with problems such as fallen trees and downed power lines potentially causing a business to close its doors for several days or weeks.
For this reason, it is important to ensure that your commercial property insurance policy provides hurricane coverage. Most policies do cover hurricanes, but given the potential for significant damage, it is best to confirm this with your agent.
Equipment Breakdown
Although commercial property insurance protects business equipment from damage caused by covered perils such as fires or explosions, it does not always cover damages that are caused by equipment malfunctions or breakdowns.
This means that the cost of repairing or replacing equipment typically comes out of the company's pocket unless they purchase a separate equipment breakdown insurance policy. However, many insurers will provide this coverage as part of their package policies.
Commercial Automobile Accidents
A company's vehicles may technically be considered business property, but they are not covered under a commercial property insurance policy. Instead, it is necessary to obtain commercial auto insurance to cover damage to vehicles as well as bodily injury or property damage that results from an accident in which the business's driver is at fault.
Off-Premises Power Failures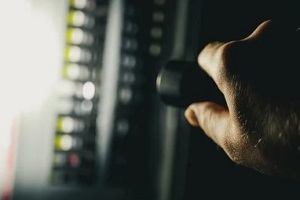 Utility failures that affect a business's premises, such as disruptions to water service or electrical outages, can sometimes force the business to close its doors. A commercial property insurance policy will not cover this type of loss, but businesses may be able to add an endorsement to their policy covering off-premises damages caused by covered perils that result in a loss of power.
War
Acts of war are not normally covered under a commercial property insurance policy. Even if a business has a policy that includes coverage for aircraft mishaps, damage by missiles will not be covered if they are part of a war.
Some Types of Glass Breakage
Although most commercial property insurance policies do provide coverage for vandalism, certain types of glass breakage may not be covered, such as glass that is considered particularly fragile. Check with your agent to ensure your glass will be covered in the event of breakage.
Certain Types of Smoke Damage
Although smoke damage is commonly covered by commercial property insurance, this only applies if the smoke arises suddenly under accidental circumstances. If the smoke damage results from agricultural and industrial operations, it will not be covered.
Common Property Exclusions
Commercial property insurance typically provides coverage for:
Machinery
Equipment
Inventory
Buildings occupied and listed on the policy
Personal property belonging to employees on the site, up to a limit of $2,500 per location, except in the case of theft
However, some types of property are commonly excluded in commercial property insurance policies. These include: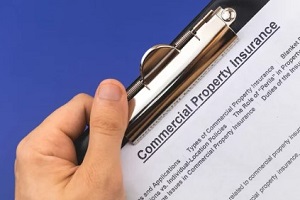 Electronic data
Money
Animals other than stock
Building foundations
Vehicles, aircraft and watercraft
Walkways and other paved surfaces
Crops or grain located outside
Discuss Your Business Insurance Needs with Experienced Agents
To find out more about how you can protect your business property from a broad range of perils, get in touch with the commercial property insurance team at Atlas Insurance. Our team of experienced Hawaii commercial insurance agents will work with you to determine your risks and customize a policy that provides you with comprehensive and affordable coverage.