Owning a business can be very rewarding, but it also comes with a significant amount of risk. Thankfully, insurance can help address many of the common risks that businesses face. If you rent or own a business property, the benefits of commercial property insurance provides your company with essential protection and ease of mind.
What Is Commercial Property Insurance?
Commercial property insurance is a type of policy that can protect your business from a variety of potential losses related to events such as major storms, vandalism, theft, fires, and earthquakes. Many businesses that suffer these types of catastrophes end up closing permanently because they cannot recover financially. Hawaii commercial property insurance can protect your business from the unexpected.
What Are The Benefits Of Commercial Property Insurance?
As a business owner, you have probably taken steps to avoid workplace accidents and secure your property, but there is nothing you can do to stop Mother Nature. However, commercial property insurance can help your business to recover from these events. Here is a look at some of the benefits of this type of policy.
It Can Help You Recover From Losses
One big factor that influences your business's ability to bounce back after a loss is how quickly you resume operations. Insurance can help reduce the amount of operation time that is lost in the aftermath of a disaster, which improves your chances of retaining customers and your share of the market.
It Can Help You To Replace Items That Are Lost Or Damaged
To get your business up and running again, it is essential to replace damaged or lost equipment, material goods and inventory as quickly as possible. Property insurance provides your business with a valuable lifeline.
It Offers Protection Against Multiple Perils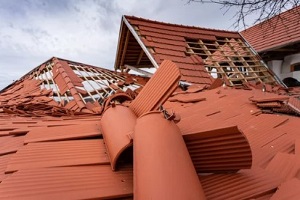 Hawaii is a wonderful place to live and operate a business, but our unique climate means many businesses are at risk of multiple perils. A commercial property insurance policy can cover several potential threats at once, including wind, fire, vandals and unhappy customers.
For example, if heavy winds cause your storefront window to break, opportunistic thieves might take advantage of the situation and enter your premises to steal goods. Commercial property insurance offers protection for all of these events.
It Can Provide Coverage For Break-Ins
Should someone enter your building forcibly and cause damage or steal property, commercial property insurance can provide coverage.
It Can Be Helpful In Addressing Damage From Natural Disasters
If your property is damaged due to a natural disaster, this type of insurance can help with the expenses involved in debris removal, demolishing the building and rebuilding it.
It Can Help You Get Discounts On Other Types Of Insurance
For many small businesses, commercial property insurance can be obtained as part of a Business Owners Policy (BOP) or another type of package policy. Although BOPs are becoming less common these days, some insurers can combine commercial property insurance with other types of coverage into one policy for a lower price than each component would have cost to purchase separately.
It Is Tax-Deductible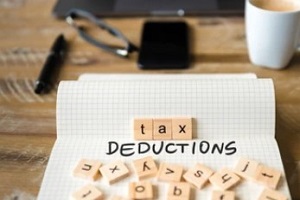 Commercial property insurance is tax-deductible, which means you can write this expense off and save money on your businesses taxes. Federal tax deductions are available to commercial property owners throughout the nation.
Business owners can typically deduct the premiums they pay for insurance related to commercial rental activity, including landlord liability insurance; fire, theft and flood insurance; and workers' compensation. An insurance agent can explain the tax implications of commercial property and other types of insurance.
What Factors Are Considered In Commercial Property Insurance Cost?
Here is a look at some of the factors that may influence the cost of your Hawaii commercial property insurance policy.
Location
Buildings that are situated in cities or towns that have excellent fire protection will generally cost less to insure than those in more remote areas with limited coverage.
Occupancy
The use of a building can also impact its fire rating, which, in turn, affects your commercial property insurance cost. An office building typically has less fire risk than businesses like car repair shops and restaurants, and this will be reflected in their premiums.
Construction
Buildings that are made using potentially combustible materials have higher premiums than those constructed with fire-resistant materials.
Fire And Theft Protection
Businesses that are situated near a fire station, fire hydrant, or police department and those that have fire alarms, sprinkler systems and security systems installed may enjoy discounts on their commercial property insurance.
Talk To The Hawaii Commercial Insurance Professionals
Get in touch with the professionals at Atlas Insurance Agency to discuss your commercial insurance needs. As the oldest and largest insurance agency in Hawaii, our team has the experience needed to tailor a protection plan to address the risks your business faces while suiting your budget.