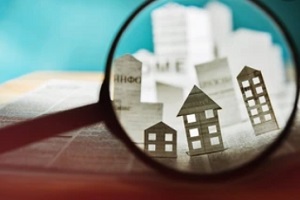 Owning a business comes with many responsibilities, and protecting your property is at the top of the list. Commercial property insurance is a valuable tool that can protect your business from liability related to a range of potential losses. Incidents such as fires, vandalism, theft and storms can be very difficult to recover from financially, and commercial property insurance can help mitigate these losses.
A Hawaii commercial property insurance policy can help your business reduce the financial fallout stemming from the loss or destruction of your business property, but getting the right coverage is essential. Here is a look at what type of commercial property insurance your Hawaii business may require.
General Commercial Property Insurance
Every Hawaii business should have, at a minimum, a basic commercial property insurance policy to cover its building, inventory, contents, equipment, furniture and fixtures from direct losses or damages from fires, explosions, vandalism, theft, lightning and windstorms.
Business Interruption Insurance
Although commercial building insurance offers valuable protection, it is important to understand its limitations. Replacing property is not the only concern following a fire or another covered natural disaster. Business interruption insurance can cover the revenue the business would have earned, according to its financial records, if the disaster had not occurred. It can also help with operating expenses that continue despite the business needing to temporarily suspend its operations, such as electricity costs.
Most Hawaii business interruption insurance policies will cover the profits that would have been earned, operating expenses, the expenses involved in moving to a temporary location and operating there, and the cost of training for operators of any machinery that is replaced by the insurer after an insured event.
This type of insurance is not sold on its own, but it can be added as an endorsement or rider to a commercial property insurance policy to extend its coverage to business interruption losses. Small businesses can also obtain business interruption coverage through a business owner's policy, a type of package policy that combines property and liability with business interruption coverage.
Hurricane Insurance
Most commercial property insurance policies exclude hurricane damage, while others cover it with a very high deductible. Dedicated hurricane insurance can be obtained as a supplemental insurance to property insurance. Its cost will depend on factors such as the business's location and proximity to the coast. Although those businesses that are most vulnerable to hurricanes can expect to pay a higher price for this coverage, the amount of damages that even a single storm can cause make this a good investment for most businesses.
Keep in mind, however, that a hurricane insurance policy alone will not cover the damage caused by flooding that results from a hurricane. A separate flood insurance policy will be needed to cover these incidents.
Commercial Flood Insurance
Hawaii might be known for sunny weather, but that does not mean that there is no risk of flooding. The state also experiences bouts of heavy rain that can give way to flash flooding, in addition to ocean surges. Floods occur naturally and typically come without warning, so having the right protection in place is essential.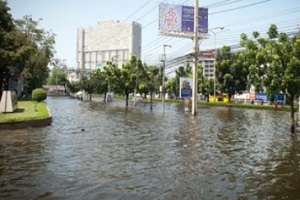 Unfortunately, a general commercial property insurance policy excludes flooding. Flood insurance is offered by the federal government through the National Flood Insurance Program, or NFIP. It covers a broad range of flood types, including storm surges, flash flooding, snowmelt and mudslide. This type of insurance is provided by insurance companies on behalf of the federal government.
However, many private insurers also offer their own coverage against losses stemming from floods, and both options can help meet your business's needs. Keep in mind that FEMA typically requires a 30-day waiting period for new Hawaii commercial flood insurance policies, so it is best to get this insurance as soon as possible; it is too late to obtain it once the threat of flooding is looming.
Commercial flood insurance typically covers damage to the business's building and its contents caused by flooding, including losses related to storm surges, blocked storm drainage systems, broken dams, rain, and overflowing streams and rivers. The water must cover two acres at a minimum or flood at least two properties to be officially considered a flood.
The cost of flood insurance is calculated according to the business's risk of being flooded as well as the potential flood damage. The business's flood zone, the amount of insurance, the age of the building, and the location of the contents within the building influence the overall price.
Reach Out To The Hawaii Commercial Insurance Team
Get in touch with the commercial insurance team at Atlas Insurance Agency to find out more about how we can ensure your Hawaii business has the right coverage for the risks you face. Our experienced insurance professionals will be happy to discuss your insurance needs and provide you with a no-obligation quote.