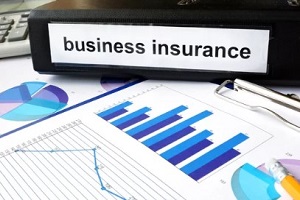 The business sector in the United States suffers billions of dollars in losses each year due to fires, natural disasters and other major events, and many businesses never fully recover from these incidents. Although it is impossible to avoid every peril, business owners can minimize their risk by choosing the right insurance policies.
How Property Insurance Can Help
A commercial property insurance policy can reduce the financial fallout of claims filed against a business or the loss of the business's property, including:
Physical office space
Fixtures and furnishings such as supplies, chairs, appliances and desks
Equipment, tools, computers and other machinery
Inventory sold by the business
In some cases, this coverage may extend to certain assets outside of the building – such as fences, external structures and signs – that can impact the ability to carry out regular business.
Commercial property insurance policies are generally tailored to the business to ensure they provide the right level of protection for the risks they are likely to face.
For example, in a warehouse, this type of insurance would cover equipment, tools, storage systems and vehicles such as forklifts that do not leave the premises. In offices, it would cover computers, furniture and records, while it would protect product inventory in retail environments.
Perils Covered by Commercial Property Insurance
Some of the perils that commercial property insurance policies may cover include: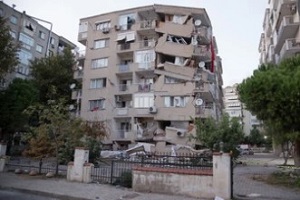 Windstorms
Vandalism
Rioting
Fire
Lightning
Explosions
Damage by vehicles or aircraft
Smoke
Some natural disasters are excluded from standard commercial insurance policies. These often include earthquakes and floods, however, businesses that are at risk of these types of disasters can work with their insurance agent to obtain a rider that specifically addresses them.
How Commercial Property Insurance Helps Businesses
Here are some of the ways this type of policy can help businesses protect their finances.
Replacing Lost Items
Following a loss, the amount of time it takes for a business to rebound can mean the difference between staying afloat and closing for good. When a business loses equipment, material goods and inventory or its equipment sustains damage, it needs to be replaced quickly to minimize downtime. Insurance can cover these costs so the business can get back up and running as quickly as possible.
Protection Against Loss of Revenue or Income
In the event of property loss, one of the most important components of Hawaii commercial property insurance is the protection it offers against the loss of revenue or income.
These policies generally provide coverage for net income and ongoing expenses during the period of restoration following a direct physical loss resulting from a covered peril. For example, if a business must close for a few weeks after a covered windstorm, the policy may cover some of the earnings the business loses during this downtime.
Protection For Multiple Perils
Some businesses are at risk of several perils at once, so choosing a commercial property policy that covers multiple threats can provide comprehensive coverage. For example, after a storm damages a building, thieves may take advantage of easy access through broken windows, so coverage that addresses both perils is vital.
What Is Considered in Commercial Property Insurance Policies?
Here are some of the factors that determine the cost of a commercial property insurance policy.
Location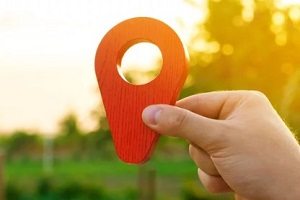 One of the main considerations in calculating a commercial property insurance premium is the location of the building in terms of the risks it poses. For example, if your business is located near a refinery or fireworks factory, commercial property rates are more likely to inflate.
Occupancy
The use of a building affects its fire rating, and this can also have an impact on the price of the policy. For example, restaurants and auto repair shops naturally have a higher risk of fires than office buildings due to the nature of their work.
In addition, in buildings that have multiple tenants, having one high-risk occupant nearby can negatively impact the fire rating of the whole building and raise premiums for the businesses surrounding it.
Construction
The way a building was constructed impacts how well it will hold up in the face of fires and natural disasters and therefore has a bearing on insurance premiums. Buildings that are constructed using more combustible materials tend to have higher premiums, while those made of fire-resistant materials may be able to.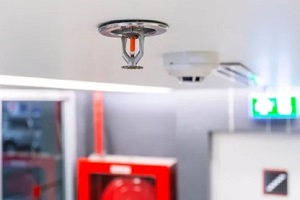 Internal structural elements also influence fire ratings. Features such as wood partitions, stairways and floors in otherwise fire-resistant buildings may take away from any rate reduction the building could have received, while having fire-resistant interior doors, floors and walls can help the building keep a good fire rating.
Fire and Theft Protection
Insurance companies will also consider the distance between the business and the nearest fire hydrant and fire station. Features such as security systems, sprinkler systems and fire alarms will also factor into the overall risk and, by extension, price.
Get in Touch with the Hawaii Business Insurance Professionals
To find out more about how to protect your Hawaiian business from unexpected events, get in touch with the Hawaii commercial property insurance team at Atlas Insurance today.