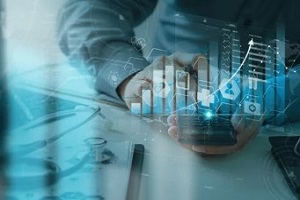 Commercial insurance is the best way for businesses to mitigate and manage the risks involved in daily operations, but obtaining comprehensive coverage can be expensive. How can businesses save money on insurance without compromising on protection?
Obtain Package Policies
For some types of insurance, businesses can obtain package policies that bundle together several individual policies at a discounted rate. One common example of this is a Business Owners Policy, or BOP.
This provides commercial general liability and commercial property insurance coverage in one package at a lower price than obtaining each component on its own.
However, there are several other types of commercial coverages that can be written together into a package policy, such as crime, inland marine, and business auto coverage.
Shop Around
Comparison shopping is a great way to ensure that a business is getting the best rate possible on its insurance. Businesses can research the various options available online if they have a good understanding of how insurance works.
However, those who are not sure which coverage they need or would like a more personalized approach can ask an independent agent to solicit quotes on their behalf and explain the pros and cons of each option so they can determine which policy provides the greatest value.
Improve Safety Measures in the Workplace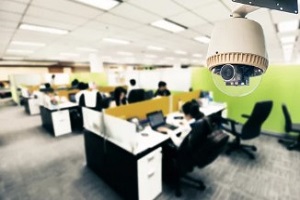 Some insurers may offer to reduce the commercial insurance policy premium to business customers who take steps to secure their property. For example, installing a monitored alarm system, deadbolt locks, cameras and other devices can sometimes bring down insurance rates, or at least make a business's risk more acceptable from an underwriting standpoint.
In addition, creating a workplace safety plan can reduce accidents, hazards, injuries and lawsuits, which means that there are likely to be fewer losses. Therefore, many insurers offer discounts to companies with effective workplace safety strategies.
Using workplace safety technology such as Internet-connected sensors, smartphones with safety applications, and wearables that are designed to prevent accidents and improve workers' health can also lead to insurance savings.
Train Workers on Safe Practices
Workers who are well trained are less likely to injure others or sustain injuries on the job, and good training is particularly important for those who will be operating a vehicle. One major area of concern is distracted driving, which is a significant contributor to the rise in vehicle accidents in the United States.
Employers can implement a written distracted driving policy and use telematics to monitor their drivers' behavior in exchange for a substantial premium discount in many cases.
Avoid Unnecessary and Overlapping Coverage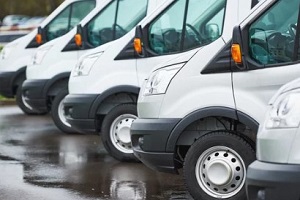 Most commercial policies do not duplicate other types of coverage, but there may be a few overlaps. One example of this is non-owned and rented automobiles sometimes being insured under both commercial auto and general liability policies.
There may also be cases where computer equipment is insured under both an electronic data processing policy and a commercial policy. Examining a business's policies for duplicate coverages and eliminating any overlaps that are identified can reduce the overall cost of insurance.
There may also be instances where a business has changed in a way that renders previous coverage unnecessary. For example, a property policy might still be covering a building that was sold several months ago; removing this building from the policy can reduce the cost of insurance.
Another example can be seen with auto insurance. Because cars and trucks depreciate in value as they age and auto physical damage losses are generally valued based on the damaged vehicle's actual cash value, businesses can save money on car insurance by eliminating coverage for physical damage on older vehicles in their fleet.
However, businesses that take this route should be aware that if they are involved in a not-at-fault accident, it will be up to them to recover damages from the party that is at fault and their insurer.
Change the Deductible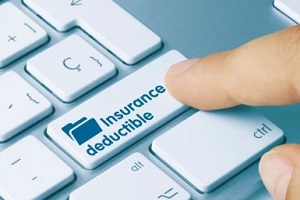 One way to see a reduced commercial insurance policy premium is by increasing or adding a deductible. Deductibles can be thought of as a type of self-insurance and are typically included in auto and property policies.
The deductible represents the amount of money that the business must pay for damage before insurance coverage can be activated. Therefore, when increasing or adding a deductible, business must choose an amount that would be manageable as an out-of-pocket expense in the event of an incident.
Seek Advice from an Insurance Agent
Although business owners may be able to understand the basics of commercial insurance through online research, it is wise to seek professional assistance in comparing rates and coverage. Agents can help business owners ensure they are getting the right amount of coverage for their needs with the best deductibles and identify opportunities for bundling coverage and eliminating overlaps.
Speak To The Commercial Insurance Professionals at Atlas Insurance Agency
To find out more about saving money on commercial insurance for your Hawaii business or to speak to an agent, contact Atlas Insurance Agency today.