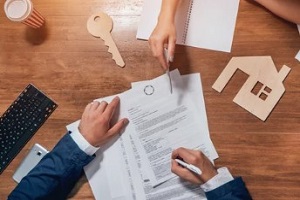 The average business has a lot of physical assets. From the building itself and its contents to outdoor fencing and signs, each acquisition represents an investment designed to help grow the company. Unfortunately, unexpected events or accidents can occur anytime, putting these assets at risk. Property damage from fires, storms, burst pipes, and other incidents could result in significant financial setbacks.
Commercial property insurance protects a business's physical assets against covered perils. Today, commercial property policies have become quite affordable. According to Insureon, the median cost of commercial property insurance in the U.S. is about $63 per month or $755 a year, with a median deductible of $1,000 and a total limit of $60,000.
Business owners can save even more on commercial property insurance costs by following a few essential tips and strategies. These can ensure that the business isn't losing money on insurance costs while still having the right coverage for every situation. Check out these secrets on how to lower commercial property insurance costs.
How to Lower Commercial Property Insurance Costs
1. Review the Insurance Policy
One of the first things a business owner should do when looking for ways to lower their insurance costs is to review their policy closely. Some people will find that they carry more insurance than they need, meaning they pay for more coverage than necessary.
In some cases, changes within the business have resulted in the need for less coverage. For example, a company may carry insurance for equipment or a vehicle they no longer have. Some businesses may overlook employee insurance changes and still ensure employees who no longer work for the company.
2. Pay Premiums in Advance
If a business can pay its premium in advance, it could save money in the long term. Many insurance companies offer businesses a reduced rate if they pay their annual premium upfront.
3. Look for Package Deals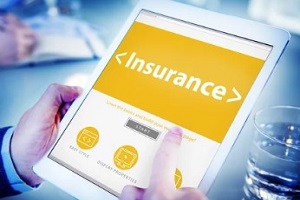 Similar to how many people package their home and auto insurance, companies can package their insurance policies to save money. Many insurance companies offer small and medium-sized businesses an insurance bundle called a business owners policy (BOP).
Business owners' policies generally include general liability insurance, commercial property insurance, and business interruption insurance, all bundled together at a more affordable price. Any business planning to purchase these three policies separately should consider reducing its insurance costs by bundling them.
4. Raise Policy Deductible
A deductible refers to the amount that a policyholder pays out of pocket before the insurance company steps in and pays the remainder of the claim. Deductibles are chosen when building an insurance policy and only need to be paid when the policyholder files a claim.
Raising the amount of a deductible can help lower any out-of-pocket costs. It is crucial for policyholders to carefully review their policy to determine if they can pay a higher deductible in the event of an incident. Avoid choosing a deductible that is not financially feasible.
5. Minimize Common Risks
When providing an insurance quote for a commercial property policy, there are several things that insurance companies consider, such as a business's level of risk. If a policyholder's buildings and vehicles are not already protected with a security system, it may be time to consider investing in these precautions.
Businesses can also do things to lower their risks and achieve lower insurance premiums, such as installing a sprinkler system in their building, production area, or warehouse. Businesses should also install modern fire alarms and smoke detectors in their facilities.
6. Ask for Available Discounts
While not all insurance companies offer discounts to customers, it cannot hurt to ask. Policyholders should always take the time to speak to their insurance provider to see if discounts are available or if there are other ways that they can reduce their costs. Some insurance companies offer a loyalty discount for staying with the same carrier, while others offer discounts for implementing a safety program.
7. Review Insurance Coverage Annually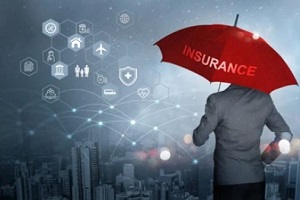 Each year, businesses change, such as adding or reducing employees, investing in new equipment, or purchasing new work vehicles. Policyholders should take time each year to review their current insurance coverage and determine if changes can be made to save money.
Request an Insurance Quote
Each business is unique in what risks they face, the value of its property, and how much coverage they need. The price of commercial property insurance can vary significantly from one company to the next, but businesses can still lower their insurance costs.
Speaking with an experienced insurance agent is the first step toward lowering your commercial property insurance costs. To learn more about ways to reduce the cost of commercial property insurance or to request an insurance quote from a reputable insurance agency, contact Atlas Insurance Agency today by calling (808) 400-6680 or request a quote online today.