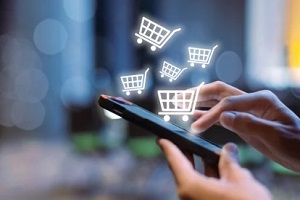 Running an online business in Hawaii can expose business owners to certain risks. Fortunately, online business owners have access to a wide range of business insurance policies designed to protect them against common threats. Without the proper insurance policy, online business owners may be responsible for paying claims out of pocket.
Learn more about insurance for online businesses in Hawaii, what policies are best for online businesses, and how to get a quote from a reputable insurance agency.
Does an Online Business Need Insurance?
When starting an online business, a business owner may wonder if they actually need insurance and what types are best for an e-commerce company. Although there are no-one-size-fits all solutions, it is important to have coverage that will provide broad protection against risks that an online business could possibly face.
While the number of online businesses continues to grow at an unprecedented rate, the number of online scams and thefts also continues to skyrocket. The insurance needs of an online business can differ slightly from those of a brick-and-mortar location due to these concerns.
What Liability Does an Online Business Have?
Online businesses are at risk of significant losses when faced with certain liability issues. Extended loss of internet connection due to bad weather, vandalism, fire, or other problems could impact an online business's ability to continue normal operations. Online businesses may also encounter some of the following liability issues:
Copyright violations
Hackers
Lost ad revenue
Computer viruses
Security issues
When these types of problems occur, online businesses could face a loss of income or even the business itself. Online businesses are also at risk of lawsuits from customers or other entities due to professional errors, harmful products or failure to deliver goods or services as promised.
When determining what types of business insurance are needed by an online business, it is important to analyze the company to determine its unique liabilities. Consider what the business does and how it does it. Look at who the customers are and whether or not the products or services sold could result in injury or non-physical damage.
What Insurance Policies Do Online Businesses in Hawaii Need?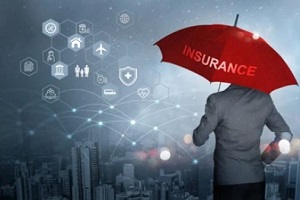 Nearly every type of online business can benefit from having business insurance. Regardless of business size or industry, there is always a risk that the business could face liabilities that result in financial or reputational harm. The right insurance policies can help online businesses overcome these challenges and continue their operations.
Here is a look at some of the insurance policies that businesses in Hawaii can benefit from acquiring:
1. Commercial Auto Insurance
Commercial auto insurance is a common type of insurance that covers vehicles used for business purposes, such as cars, vans, and trucks. There may be instances when an online business requires the use of a vehicle to pick up, deliver, or transport goods.
Commercial auto insurance covers two main types of physical damage, including collision loss and comprehensive loss, as well as two types of liability coverage, including bodily injury coverage and property damage coverage.
The cost of this type of insurance policy can range depending on the business size, amount of coverage required, business risks, types of vehicles insured, and similar factors.
2. Business Owners Policy (BOP) Insurance
A business owner's policy combines business liability and business property insurance into a single policy. BOP insurance can help businesses cover claims resulting from things like theft, fire, and other covered disasters. Businesses can also tailor their BOP to meet the unique needs of their business through optional coverages, such as data breach coverage.
3. Commercial Property Insurance
Business property insurance is essential for all businesses, whether they own a building, lease an office or work from home. Commercial property insurance is designed to protect the building and its contents, as well as certain exterior fixtures, like outdoor signs and fences.
Commercial property insurance is important for online businesses as it also covers items commonly used by these companies, such as computers. If the computers used for an online business are stolen, damaged by theft or are affected by another covered peril, commercial property insurance could protect the business owner.
4. Commercial Umbrella Insurance
Commercial umbrella insurance provides online businesses with an additional layer of liability protection by covering expenses that may extend beyond other liability coverage limits. A commercial umbrella insurance policy is meant to complement other liability coverages by stepping in to cover costs when other liability coverage limits have been reached.
Get Started with an Insurance Quote from Atlas Insurance
Even without a brick-and-mortar location, businesses that operate solely online may face certain liabilities that put them at risk. Having the right insurance can help online businesses better manage these risks and avoid the financial fallout of a lawsuit. Contact Atlas Insurance Agency today to learn more about our commercial insurance policy offerings or to request a quote.