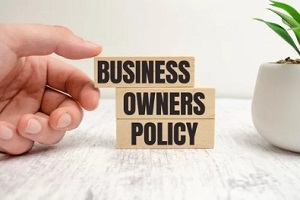 Most business owners understand the importance of having insurance but with so many different policies available, it can be hard to choose the right ones. A business owner's policy (BOP) helps streamline this process by providing business owners with three types of coverage to protect their small businesses: general liability insurance, business interruption insurance and commercial property insurance.
BOPs are designed for small to mid-sized businesses with fewer than 100 employees or businesses that make less than $5 million in revenue annually. Any business that has a storefront or office, or sells physical products, may be a suitable candidate for a business owner's policy. Before making a decision, it is important to understand exactly what a BOP covers and what types of businesses should consider purchasing a policy.
What Is a Business Owner's Policy?
A business owner's policy combines major protection for liability and property risks into one convenient insurance package. This type of insurance bundle is often sold to business owners at a premium less than the total cost of each individual coverage. The three types of coverage included under most standard BOPs include:
General Liability Insurance – A general liability insurance policy, also referred to as business liability insurance, protects business owners from claims that may result from normal business operations. This type of coverage can provide protection from medical payments, bodily injuries, advertising injuries and more. Many different businesses can benefit from this type of coverage, such as small business owners, IT contractors, consulting professionals and marketing experts.
Business Interruption Insurance – Business interruption insurance helps business owners replace lost income, as well as pay for additional expenses they may incur when the business is affected by a covered peril. Covered perils include events like fire, theft, lightning, or injury or property damage caused by fallen objects. Coverage for additional expenses may come into play if a business is forced to relocate due to a covered peril.
Business Property Insurance – Protecting a business's physical location and equipment is essential to continue with normal operations. Business property insurance can help cover the costs to replace or repair personal property located at the business, inventory, tools, equipment, computers, furniture, outdoor landscaping, accounts receivable and other valuable documents. Most standard business property insurance policies cover theft, fire damage to the property and loss of income if the business cannot operate due to covered property damage.
What Does a BOP Protect Against?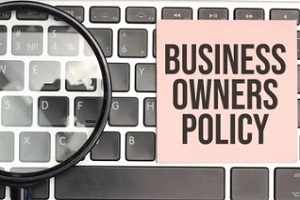 Having a business owner's policy can provide businesses with a wide range of benefits. In addition to protecting the business against a range of threats, a BOP provides business owners with greater leverage with big customers and property managers who may want reassurance that a lawsuit will not ultimately put the company out of business.
Here are just a few of the ways that a business owner's policy can protect a business's property and finances:
1. Third-Party Bodily Injury
Businesses open to the public are at a higher risk of facing third-party bodily injury claims. A business may be deemed liable for medical payments and other damages if a client or customer gets injured on the property. With a business owner's policy, businesses are protected against legal costs and other expenses relating to the lawsuit filed against the business.
2. Third-Party Property Damage
With third-party property damage coverage, business owners are protected if they or one of their employees causes damage to someone else's property. When this type of event occurs, the business is usually deemed responsible for repairing or replacing the damaged item. With third-party property damage coverage, the business owner's policy would cover this cost.
3. Product Liability Lawsuit
Businesses that manufacture products could be held liable for any injuries that occur to third parties or property damage that impacts someone else's property. Having a BOP can help provide these businesses with a financial safety net.
4. Advertising Injury
There is always a risk that a business owner or an employee could commit slander, libel or infringe on another business's copyright. When this occurs, the affected party could go forward with legal action, putting the business at risk for major financial and reputational loss. A business owner's policy helps pay for legal counsel, as well as possible judgments or settlements that result from the case.
5. Business Property Damage
Nearly every small business risks exposure to theft, fire and weather-related damages. Without a BOP, these businesses would be forced to suffer the losses of these events. A business owner's policy can provide business owners with the funds needed to make essential repairs or replace damaged items so that the business can fully recover.
Get an Hawaii Business Owner Insurance Quote
Interested in learning more about Hawaii business owner's policies, what they cover and whether you need one? Contact the business insurance experts at Atlas Insurance by calling (808) 400-6680 or request an insurance quote online.