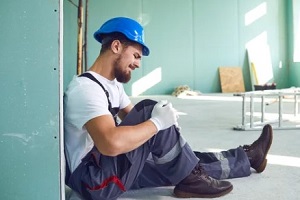 In today's litigious society, lawsuits are a major concern for business owners. A judgment or out-of-court settlement could be financially devastating to a business. Even in cases where the business is found to be not at fault, the legal expenses can be staggering.
Business casualty insurance can offer valuable protection against many types of lawsuits related to liability.
How Does Casualty Insurance for Business Work?
There are two main types of business insurance. The first is property insurance, which offers protection from financial loss related to unexpected events such as windstorms, fires and vandalism damaging physical assets. The other category is business casualty insurance, which offers protection from financial loss should a business be found legally liable for damage to another party's property or injury to another party.
In order to be considered legally liable, it must be proven that the business or an employee acted negligently, which means they failed to use proper care in their actions. If their negligence harmed another person, they will be liable for the damages.
Why Businesses Need Specific Types of Casualty Insurance
There are several different types of business casualty insurance most need to consider. Here is a look at some of the most popular types of coverage and why they are important.
General Liability
Also known as business liability insurance, this is considered one of the most essential types of coverage for all types of businesses. It offers protection from lawsuits or claims by clients, customers and other third parties for property damage and bodily injury.
If, for example, a customer trips over a cord at a shop and sues the owner or a waitress spills coffee on a diner's computer, it could cover the damages.
It also covers damage to a third party's reputation as a result of libel, slander or false advertising.
Errors and Omissions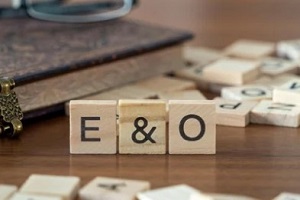 Sometimes referred to as professional liability insurance, this type of coverage is essential for businesses that provide advice or perform services in exchange for a fee.
Errors and omissions could provide coverage if, for example, a client files a lawsuit against a financial advisor claiming that an investment they recommended provided poor returns. Medical malpractice is a specific type of errors and omissions insurance many people are familiar with that can protect doctors in cases where their advice damages a patient's health.
Workers' Compensation Insurance
This is a type of insurance coverage that is mandatory for businesses of all sizes in nearly every state. It covers injuries or illnesses sustained by employees related to their job, including medical benefits and payments to cover a portion of their lost wages.
If, for example, a chef in a restaurant severely burns their arm and hand while cooking at work, it could cover their medical expenses as well as part of the earnings that they lose while they are recovering at home and unable to work.
Cyber Liability Insurance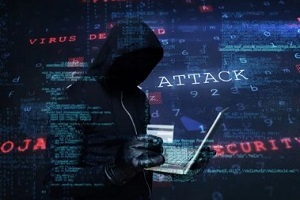 Cyber liability insurance shields businesses against the fallout of data breaches and hackings that reveal customers' sensitive information. Any business that stores information on computer systems can benefit from this type of coverage.
This policy would help cover the expenses of notifying the affected parties that the breach occurred, fixing security flaws, and restoring a business's reputation following a breach.
Directors and Officers Liability
This insurance protects those serving as directors or officers for a company in cases where other parties files legal action against them.
This is essential for protecting the personal assets of directors and officers and can significantly raise a business's chances of attracting high-quality candidates for such roles. It could cover claims of reporting errors, failure to perform their role, regulations violations, and inaccurate disclosures.
What Businesses Need Casualty Insurance?
Although not every type of casualty insurance is required for all businesses in all states, it is still important for companies that:
Work directly with customers
Operate in a high-risk industry
Work off-premises frequently
Have employees
However, even companies in low-risk industries need to be aware of the liabilities they could face. For example, a client could trip and break a limb even in a relatively low-risk business environment like a law office.
Business Insurance Can Build Credibility
Another compelling reason to have casualty insurance is that it shows customers and contractors that a company takes managing risk seriously. It conveys to others that a business is prepared for unexpected events and willing to provide proper protection.
Casualty Insurance Offers Peace of Mind
Running a business comes with many stresses, and having insurance provides owners with considerable peace of mind. It means they can worry less about what could go wrong and can instead focus their energy on growing the business and increasing profits.
Speak to the Experienced Hawaii Casualty Insurance Agents
Accidents can happen at any time, even if your business follows safety regulations and best practices to the letter. The right casualty insurance can cover the potentially high damages associated with these incidents.
Reach out to the business insurance specialists at Atlas Insurance Agency today to find out how our team can help your Hawaii business obtain the right protection at the best price.