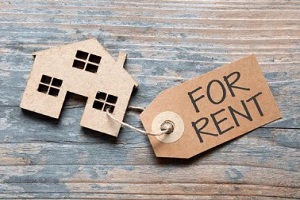 Renting has grown steadily over the last decade, accounting for approximately 36 percent of the nation's 122.8 million households, according to US Census Bureau data. While renting out a home can have financial advantages, property owners still face certain threats that put them at risk for significant losses.
Insurance is one of the best ways for landlords to protect their investments; however, homeowners' insurance may not provide adequate coverage for rental properties. A homeowners insurance policy may be suitable for property owners renting out a room in their own homes.
However, for those who do not live in the home that they are renting, additional coverage may be needed.
Does Homeowners Insurance Cover Renting?
There are certain scenarios in which a standard homeowners insurance policy may be suitable for covering a rental property. To determine which type of insurance is best, first consider how many tenants are living in the home. A dwelling that has just one or two families may qualify for a homeowners insurance policy. However, more than two families in the building may require a commercial policy.
Next, consider how much liability coverage is needed. If a tenant is injured on the property, the landlord may be liable for any medical bills. The landlord's personal liability coverage may not extend to the rental property, meaning it will likely not pay for any medical expenses or legal fees that accumulate after the incident. Consider additional liability coverage for protection against these risks.
Finally, landlords should protect any personal property that they keep on site. This could include equipment that is left at the rental property for tenants' use, such as snow blowers or lawnmowers. A personal property insurance policy can help cover various items that are stored at the rental property in the event that these items are stolen or damaged.
What Is Rental Property Insurance?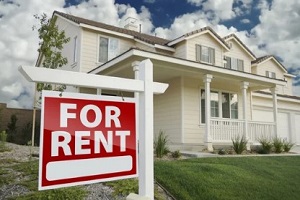 Rental property insurance, aka landlord insurance, is often recommended to property owners that have multiple tenants or want to obtain more extensive coverage for their rental properties. This special type of homeowners insurance is specifically designed to cover the unique risks that come with renting out a property.
A rental property insurance policy typically covers the dwelling, or physical structure of the rental property, as well as the landlord's personal property, such as washers, dryers, and dishwashing machines.
Rental property insurance also covers liability, such as legal or medical expenses if a tenant or visitor is injured on the property and files a lawsuit. Some policies also offer loss-of-rent coverage. Also known as fair value rental coverage, this type of protection provides reimbursement for missed rent payments if the landlord is unable to rent out the property due to a covered loss.
However, there are some things that rental property insurance does not cover, such as maintenance issues due to normal wear and tear, loss or damage while the property is vacant, and earthquake and flood damage. Rental property insurance also does not cover the furnishings and personal belongings of tenants. Renters should obtain renters insurance to cover their own property.
Why Should Landlords Require Renters Insurance?
Similar to homeowners insurance, renters insurance can help cover the cost of replacing personal belongings in the event that they are stolen, damaged, or destroyed. Landlords have the option of requiring renters insurance as a term of a new lease or lease renewal. While renters insurance may not be needed by all tenants, it can be advantageous in some situations.
In the event of a fire, natural disaster, or similar event, a tenant may be required to temporarily leave the premises. In this case, the landlord may be responsible for covering the cost of a tenant relocation. Many renters policies cover temporary living costs that a tenant would require to relocate, removing this burden from the landlord.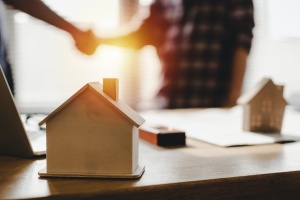 Renters insurance can also reduce a landlord's risk of a lawsuit. In most cases, a landlord's liability policy would not cover an incident caused by a tenant's carelessness, such as property damage or personal injury. With renters insurance, both tenants and landlords can stay protected against losses or damages resulting from a liability issue.
Requiring renters to obtain renters insurance before moving in can also lower the risk of an increase in insurance premiums. There is a risk that a landlord's insurance premiums could increase following a claim. If there are too many claims, a policy could even be canceled instead of renewed. When a tenant has renters insurance, their policy may cover all or a portion of the loss, thus potentially reducing the risk of the landlord's premiums increasing.
Request a Quote from Atlas Insurance
Atlas Insurance Agency serves the needs of home and business owners throughout Hawaii. To learn more about the importance of homeowners insurance for rental properties or to request an insurance quote, contact Atlas Insurance Agency at (808) 400-6634.