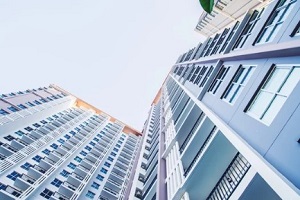 In the U.S., it is common for business owners to rent the structure in which they operate rather than own it. Businesses often prefer leasing space from another individual or company to avoid making a significant real estate investment or enjoy the tax benefits of being a tenant.
Whether a business leases a single structure solely occupied by its company or a designated space within a large building with multiple tenants, having the right insurance is essential to protect against common risks.
Landlords often require tenants to buy commercial liability insurance policies before moving into a commercial space, and businesses need to be aware of these prerequisites before applying for a lease.
Liability Insurance Policies a Landlord May Require
Business owners searching for leasing opportunities should first speak with building owners to determine what insurance policies are required. The most common types of commercial liability insurance policies required by landlords include the following:
1. General Liability Insurance
General liability insurance, also known as business liability insurance, protects businesses from broad claims of property damage or bodily injuries. A GL policy may also cover a company if it is held liable for damages to its landlord's property.
However, general liability policies do not cover employee injuries, punitive damages, auto accidents, professional mistakes, intentional acts, or workmanship. Almost every company needs general liability insurance.
2. Business Interruption Insurance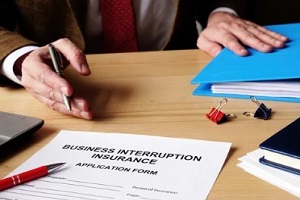 Business interruption insurance can help replace income lost if a business is temporarily unable to open after a covered loss, such as property damage. When a company is forced to shut down, business interruption insurance can help cover operating expenses like revenue, loan payments, taxes, payroll, training, and relocation costs.
Businesses can rest assured that their business will be in good hands with Business Interruption Insurance. Whether a business owns or leases a building or office space, this insurance policy is essential. Business interruption insurance can help cover the cost of a mortgage, rent, or lease payments for the space in which the business operates.
3. Workers' Compensation Insurance
Workers' compensation is insurance that provides employees with cash benefits and medical care if they become ill or injured due to their job. Employers must carry Worker's Compensation Insurance if there is an accident or workplace accident.
Employers are responsible for paying workers' compensation insurance which is paid to eligible employees by the employer's insurance carrier as weekly cash benefits or medical care. In workers' compensation cases, no single party is deemed to be at fault.
4. Commercial Auto Insurance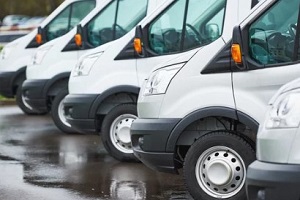 Commercial auto insurance covers cars, vans, trucks, and other vehicles used for business purposes. This policy covers collision, liability damages, and comprehensive physical damage loss to business vehicles.
Commercial auto insurance will usually cover two types of physical damage: collision loss and comprehensive loss. It may also cover two types of liability coverage, including bodily injury coverage and property damage coverage.
5. Business Owner's Policy Insurance
Anyone that owns a small business can benefit from having a business owner's policy (BOP). A BOP protects businesses from liability claims and lawsuits and safeguards assets like buildings, equipment, and inventory.
Business owners' policies also cover business owners financially if the business should be forced to shut down due to a covered loss unexpectedly. A BOP combines two main types of coverage, including commercial general liability insurance and commercial property insurance.
Who Does Commercial Rental Insurance Protect?
It is the responsibility of landlords of commercial properties to maintain their real estate so that it is safe for both tenants and visitors. This means performing essential repairs, spreading ice on salty sidewalks, and maintaining common areas.
Commercial property owners often purchase landlord insurance to help pay for damages to the structure. However, most landlord policies do not protect property owners from potential liabilities related to injuries, accidents, and other incidents resulting from a tenant's business. For this reason, many landlords require tenants to purchase commercial liability insurance policies.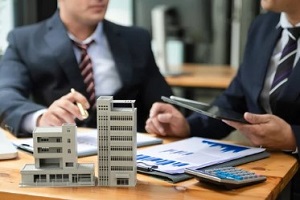 Landlord insurance only covers repairs or replacement of the landlord's property. It does not typically cover physical damage to the property itself or customers' property. Business liability insurance can help business owners protect against common risks, such as property damage and injuries on the premises.
Requiring tenants to purchase specific liability insurance policies is also done to prevent cash flow issues that could force certain tenants to break their leases. For example, some landlord lease contracts may require workers' compensation.
Contact Atlas Insurance for an Insurance Quote
Before moving into an office space or building, it is essential to understand what insurance policies are required by the landlord. Atlas Insurance Agency offers a wide range of coverage solutions designed to protect businesses from everyday risks.
For more information about who is covered by insurance for commercial rental property, request an insurance quote online or call (808) 400-6680.