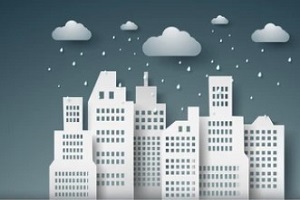 Every business needs commercial property insurance to protect their premises, whether they own their own building, rent a workspace or operate out of someone's home. This vital type of coverage protects the building and its contents, along with exterior fixtures, from incidents such as theft, vandalism, explosions, fires and burst pipes.
However, it is important to keep in mind that there are exceptions when it comes to the natural disasters that are covered by this type of policy.
Which Natural Disasters Are Not Covered By Commercial Property Insurance?
Although Hawaii commercial property insurance is an essential and comprehensive policy, there are three major types of natural disasters that it may not cover: floods, hurricanes and earthquakes. Therefore, vulnerable businesses should consider taking out separate policies to ensure maximum coverage.
Floods
Most property insurance policies exclude coverage for damage caused by flooding. This means that obtaining separate flood insurance is crucial if your business is located in a flood zone. Even if your business is not situated in an area prone to flooding, this insurance can still be valuable because of the significant damage that flooding incidents can cause.
Businesses outside of flood and hurricane zones are still vulnerable to flooding related to rainfall, broken dams, and new building development that changes the way water flows in the area. In fact, flooding is one of the most expensive natural disasters in the country, with the costs of damage potentially totaling millions of dollars.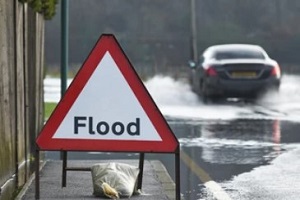 Commercial flood insurance can cover the costs that are incurred if a business is damaged by floodwater. In addition to protecting the building, it also offers protection to assets located inside of it, including furniture, fixtures, equipment and other business properties.
Building coverage on a typical commercial flood insurance policy includes furnaces, water heaters, appliances, electrical and plumbing systems, windows, staircases, foundation walls, and permanently installed carpets, cabinets, bookcases and paneling. It also covers solar equipment, detached garages, well tanks, pumps and fuel tanks.
The contents coverage typically includes all of the personal property in the building, such as furniture and clothing, along with curtains, carpets, currency, precious metals and portable and window air conditioners.
Mortgage lenders often require businesses that are situated in high-risk flood zones to take out flood coverage before they can secure a commercial loan.
Businesses can also take steps to mitigate the damage caused by flooding with some preparation. In addition to acquiring commercial flood insurance, it is a good idea to have an evacuation plan and a survival kit bag stocked with medication, water, batteries, flashlights, radios and nonperishable food. Businesses should also keep backup copies of all of their important documents or ensure they are kept in a secure location in the cloud.
Earthquakes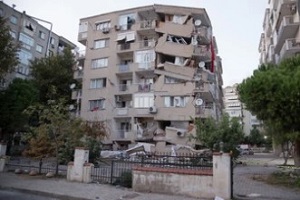 Most property insurance policies exclude coverage for earthquake damage, so businesses that operate in earthquake-prone areas need to obtain a dedicated earthquake insurance policy or a commercial property earthquake endorsement.
Although businesses located near geological fault lines are at particular risk, it is worth noting that earthquake damage has been reported in every state in the nation. These policies cover damage to the building and business property such as inventory, and they tend to use a percentage of coverage as a deductible instead of a straight dollar amount.
Hurricanes
Some commercial property insurance policies might exclude property damage that is caused by extreme weather events such as hurricanes, so it is important to discuss whether or not it is included if your business is situated in a hurricane zone.
Businesses should keep in mind, however, that those commercial property policies that do provide coverage for hurricanes may come with a very high deductible. Therefore, any businesses that are situated on a coastline in a hurricane-prone area need to be aware of the limitations of commercial property insurance and make sure they have proper coverage in place.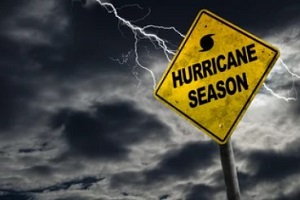 Hurricanes are capable of causing extreme property damage, from fallen trees and downed power lines to flooded roads, all of which can lead your business to close down for days, weeks or even months. Therefore, another useful type of coverage when it comes to hurricanes is business interruption insurance. This rider can help businesses to cover the ongoing expenses they incur when a hurricane prevents them from operating.
Get In Touch With The Hawaii Business Insurance Team
It is impossible to prevent natural disasters from happening, but business owners can prepare for the worst and minimize the risks posed by natural disasters such as hurricanes and floods with insurance.
Get in touch with Atlas Insurance to learn more about getting the right coverage to ensure your property is covered for all types of weather. We have more than 90 years of experience helping Hawaii businesses protect their properties against all manner of risk.