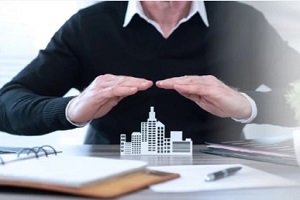 Today, many business owners choose to rent a space to run their company rather than own it. Renting provides greater flexibility when changing locations or expanding. The initial investment is also considerably lower, and most maintenance issues ultimately fall to the landlord.
However, some risks are involved in renting a commercial property that can lead to damage and other losses. Business renters insurance protects business owners that rent commercial properties from specific hazards.
What Is Business Renters Insurance?
Disaster can strike at any time. One of the best ways for new renters to be prepared is to have adequate insurance coverage. Business renters insurance is made for small business owners that rent a commercial space. This type of renters insurance can be customized to fit a wide range of business needs, whether a company operates a storefront, small office space, warehouse, or ample commercial space.
Business renters insurance policies combined general liability insurance with commercial property protection. The former helps cover basic accidents and disasters, while the latter provides coverage of supplies, equipment, and possessions that a business owner may keep inside a commercial space. Most business renter policies offer financial protection against unforeseen events like fire and theft.
What Does Business Renters Insurance Cover?
Coverage provided under a business renters insurance policy can differ depending on the type of business and space being rented. Most business renters insurance policies protect businesses from damages and claims related to commercial property, such as the following: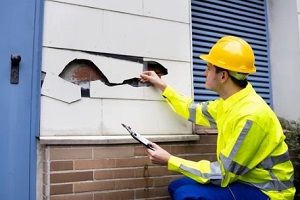 Theft or damages by a third party
Damages to commercial property as a result of a natural disaster, fire, or another unexpected event
Damages a business owner or employees make in a rented space
Theft or damages to inventory, equipment, or properly stored within a commercial space
Injuries or accidents that occur within the rented room that result in a business lawsuit
Not all business renters insurance policies have the same types of coverage. Therefore, speaking with an experienced insurance agent is important to build a customized policy that meets the business's unique needs.
What Is Replacement Cost and Actual Cash Value?
Insurance companies use several methods to calculate the amount a policyholder will receive for a loss. The most common methods used to calculate these numbers are replacement cost and actual cash value.
Replacement costs include replacing, repairing, or rebuilding a property at today's prices. It does not take wear and tear or depreciation into consideration. However, replacement cost plans do tend to come with higher premiums.
With actual cash value, the policyholder is reimbursed for the value of the lost property. Unlike replacement cost, actual cash value does account for depreciation. Depending on the type of property being rented and the value of that property, reimbursement via actual cash value could fall significantly short of the price to repair or replace the damaged property.
Who Should Have Business Renters Insurance?
Any business renting property, whether a storefront, office, warehouse or other space, should consider having business renters insurance. While business renters insurance is not mandatory in most states, there may be occasions when a business must have business renters insurance. For example, some landlords require that companies show proof of insurance to rent a space.
Carefully read any contracts provided by landlords to see what specific claims or damages to the property the business may be liable for under the contract terms. Business renters insurance is an excellent way for business owners to protect their livelihood and maintain peace of mind.
Where Can I Buy Business Renters Insurance?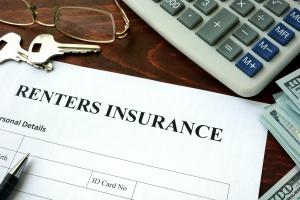 Finding the best business renters insurance policy in an expansive marketplace can take time and effort. To ensure they get a great policy at an affordable price, business owners should take the time to request insurance quotes and compare policies and plan specifics.
When requesting a quote, an insurance company may ask for certain details about the business, such as the business name, business type, and contact information. An insurance company may also ask about the number of years in operation, the approximate value of assets that require coverage, the business's annual revenue, and any history of prior insurance claims.
Working directly with an experienced insurance agent is the first step in finding the right business renter's policy. Businesses should choose an insurance agency that serves their industry to create a tailored policy that meets the business's specific needs.
Request a Quote from Atlas Insurance Agency
Having the right commercial property insurance as a new renter is essential for the long-term success of any business. Just like ownership, renting comes with certain risks that could potentially cause financial ruin if businesses do not take the necessary steps to protect themselves.
To learn more about business renters insurance or to request an insurance quote, contact the insurance experts at Atlas Insurance Agency.