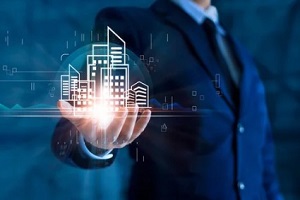 Commercial property insurance is an essential type of coverage that protects company's physical assets against unforeseen natural disasters, such as storms, explosions, vandalism and theft. Policies also offer additional coverage options, such as protection against earthquakes, floods, equipment breakdown and similar losses to a business.
There are three basic methods that insurance companies use to value and assign coverage limits to commercial property: fair market value, actual cash value and replacement cost. Depending on the method chosen, businesses may find this range varies a great deal.
Learn more about the three methods for valuing property when purchasing a commercial property insurance policy.
Fair Market Value
The term fair market value (FMV) is the amount that a buyer would pay for an asset if sold on the open market. In a situation in which fair market value would come into play, property or another asset would sell in a competitive market where the seller and buyer both have adequate information and a reasonable amount of time to complete the deal.
When determining FMV, the following approaches may be used:
Cost or Selling Price – If the property has recently been purchased or sold, this price can be a good indicator of an appropriate fair market value.
Replacement Cost – The term replacement cost refers to the total amount it could cost to rebuild or replace a property that is of similar size and quality using materials that are presently available. This may come into play when preparing a tax return or settling an insurance claim.
Sales of Comparable Assets – The sales of comparable assets approach involves reviewing the sales data of similar properties recently sold in the area to calculate FMV.
Expert Recommendation – Hiring a professional appraiser to assign a value to a piece of property can help establish its fair market value based on the expert's opinion and experience in the field.
Actual Cash Value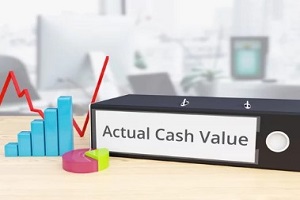 The actual cash value (ACV) of a property can be calculated by finding the difference between its replacement cost value and its depreciation. In other words, it is the price that the property is worth today.
Insurers sometimes use the actual cash value to calculate the appropriate amount to pay a policyholder in the event of damage or loss of an insured piece of property.
Depreciation plays a key role in determining the actual cash value of a commercial property. Instead of determining actual cash value by estimating what one would think the property is worth, insurers use depreciation to calculate a more accurate value. Depreciation is a type of accounting formula that spreads a property's value over its estimated lifespan.
How much value is lost over time is dependent on a range of factors, such as any recent sale prices for similar property in the same area, the pre-loss condition of the property and any upgrades made recently. Each insurer uses its own unique system to determine actual cash value and total loss payouts.
Replacement Cost
Replacement cost is a method used to calculate what an insurance company would be willing to pay out in the event that a policyholder's property was destroyed or stolen. When replacement cost is used to value a property, the insurance company considers the cost to replace or repair the damaged property without subtracting its depreciation.
Many business insurance policies include replacement cost insurance. This type of protection pays out to replace or repair commercial property if a covered peril causes damage. If the replacement cost remains within the policy's limit, the business owner is not responsible for any out-of-pocket costs.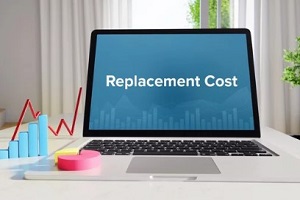 Determining replacement costs for commercial property can sometimes be tricky. Valuing smaller pieces of property typically requires checking standard sources to determine the cost to replace them, such as checking online office supplies stores for the cost to replace office equipment.
For larger and costlier items, it is best to request advice from a reputable insurance agent or building contractor. An industry expert can provide a replacement cost estimate based on current material and labor costs. Many software tools on the market can also help determine the replacement cost of commercial property.
Request a Quote
Regardless of the method used to value the property, acquiring the right commercial property insurance policy is key to protecting a business against significant losses due to storms, fires, vandalism and other perils. Running a business opens up businesses to a wide range of costly risks. Fortunately, Atlas Insurance can help these companies by providing protection through commercial business insurance.
Commercial property insurance can be a valuable asset to any business that owns a building or other costly assets. The cost to replace or repair these assets is often high and without insurance, could put a tremendous strain on a business's finances. To learn more about commercial property insurance or to request an insurance quote, contact Atlas Insurance.