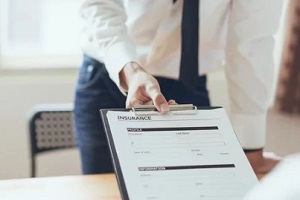 Business insurance is an essential expense for nearly all businesses. The right combination of policies can protect businesses from personal injury lawsuits, property damage, and other common business losses. Business insurance can also save companies money in other ways, such as through tax deductions.
The Internal Revenue Service (IRS) considers business insurance as a cost of doing business, meaning policy premiums are often tax deductible.
Types of Business Insurance that are Tax Deductible
Many types of business insurance policies are tax deductible on federal tax returns, allowing organizations to lower their tax bill and recoup significant savings. According to the IRS, a business expense must be both "ordinary and necessary" to be deductible.
Ordinary expenses are defined as expenses that are common and accepted within the industry. Necessary expenses are helpful and appropriate for the business or trade. Here are some insurance coverages that are generally considered tax-deductible:
1. General Liability Insurance
General liability insurance (GLI) is a common type of business insurance that covers claims related to bodily injury or property damage. It is commonly included in a business owner's policy but can be purchased as standalone insurance.
In addition to covering third-party bodily injury and third-party property damage, GLI typically covers claims of advertising injury and reputational harm, such as libel or slander lawsuits.
2. Commercial Property Insurance
Commercial property insurance protects a business's physical assets from theft, vandalism, burst pipes, explosions, fire, storms, and similar perils. However, it does not protect against all acts of nature, such as floods and earthquakes.
Commercial property insurance covers the building and everything inside and outside, such as furniture, computers, equipment, fencing, landscaping, exterior signs, inventory, important documents, and the property of others. This type of coverage reimburses the policyholder for repairing or replacing lost or damaged property.
3. Commercial Auto Insurance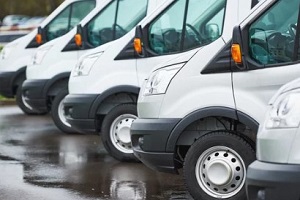 Commercial auto insurance is required by businesses that operate tracks, cars, or vans for business purposes. During business operations, vehicles can suffer physical damage or encounter liability issues that put the business at risk for financial losses.
A commercial auto insurance policy can help cover incidents not covered by a personal auto policy. A commercial auto policy, similar to a personal vehicle policy, offers collision, liability, comprehensive, uninsured motorist coverage, and medical payments.
4. Commercial Casualty Insurance
Commercial casualty insurance is a type of broad protection that covers losses from injuries to individuals or damage to other people's property. Suppose a business is found responsible for injuring or damaging a person's property.
In that case, commercial casualty insurance should cover any costs, including damages and court fees. Examples of casualty coverage include errors and omissions, employer's liability insurance (EPLI), general liability, cyber liability,and workers' compensation insurance.
5. Commercial Umbrella Insurance
Commercial umbrella insurance offers business owners an extra layer of protection by covering costs that exceed other insurance coverage limits. It supplements other policies to ensure that no incident goes uncovered due to unexpected costs.
A commercial umbrella insurance policy covers many of the same expenses as business liability insurance, such as attorney fees, medical costs, and damages if the business should face a lawsuit. Any business can benefit from commercial umbrella insurance, and with tax-deductible policies, they can be quite affordable.
6. Surety Bonds
A surety bond is a promise made to be liable for any default, debt, or failure of another. This three-party contract involves a surety that guarantees the obligations or performance of a second party, called the principal. The third party involved is the obligee.
There are two main types of surety bonds: commercial surety bonds and contract surety bonds. While government contracts make up most of the surety market, these bonds can be advantageous in various situations.
Business Insurance Premiums that are Not Tax Deductible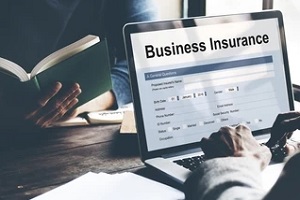 Before filing business taxes, it is important to speak with a tax professional to determine which business insurance premiums can be deducted.
The IRS does have rules in place that prohibit businesses from deducting certain types of premiums on their taxes, such as business disability insurance, corporate-owned life insurance, self-insured reserve funds, and loan protection insurance.
Speak with the Experienced Insurance Agents at Atlas
Laws and regulations regarding tax deductions for business insurance policies change frequently. Therefore, it is important to speak with a professional to determine the best way to write off certain deductions and avoid potential audits.
The team of experienced insurance agents at Atlas Insurance Agency offers many business insurance options and benefits consulting services for today's business owners. To speak with a knowledgeable insurance agent about our professional business insurance options or to request an insurance quote, contact Atlas Insurance Agency today at (808) 400-6634.