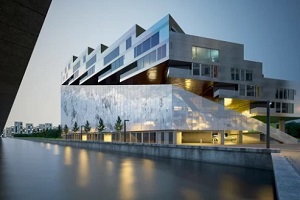 Never underestimate the importance of a good roof. A commercial property's roof acts as a barrier against rain, snow, hail, ice, tree branches, and debris. It can also enhance a property's curb appeal and add resale value.
Unfortunately, commercial roofs can suffer damage from a wide range of perils, such as fires, floods and storm damage. Depending on the circumstances surrounding the event, commercial property insurance may cover a business's roof damage claim.
Commercial properties are a major investment, and it can be a frustrating experience to discover that the roof has suffered damage. Learn how to handle a commercial property roof damage claim, as well as what types of damage may not be covered by insurance.
How to File a Commercial Property Roof Damage Claim
1. Document the Damage
When damage is discovered on a commercial property roof, it is important to act fast. Start by documenting the damage by taking photos and videos. Include any important details of the damage, such as the approximate size of the damage and whether there are active leaks. This can help business owners prove to the insurance company that the damage was due to a covered peril rather than general wear and tear.
2. Complete a Roof Inspection
Before filing an insurance claim, consider hiring a professional to perform an inspection of the roof. Once the inspection has been completed, ask the roofing expert to write a report that details the damage and recommended repairs.
After the roof has been inspected, make temporary repairs to protect the building, such as securing a tarp over the roof. Do not make any permanent repairs before a claim has been processed as this could result in a denial from the insurance company.
3. File an Insurance Claim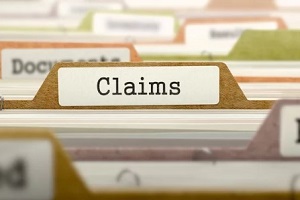 File a claim with the insurance company soon after the roof inspection is complete. The property owner will receive a claim number upon completion of the claim and will be assigned a representative who will be responsible for investigating the claim on behalf of the insurance company.
This representative will review the claim to determine if it is covered by the insurance policy. If this first stage is approved, a claims adjuster is assigned to the case to begin the adjustment process.
4. Have an Adjuster Inspect the Roof
Claims adjusters are hired by the insurance company to perform on-site inspections in response to customer claims. Once the adjuster performs a thorough inspection of the roof, he or she will discuss their conclusions with the property owner.
If an adjuster discovers that the property damage was due to normal wear and tear, rather than a covered event, the adjuster may recommend to the insurance company that the claim be denied. If the damage is found to be due to a covered event, the adjuster will recommend that the claim be approved.
5. Reach a Claims Settlement
Once the claims adjuster has completed their investigation and reported their findings to the insurance company, the insurance company may offer the property owner a settlement amount to make essential repairs.
It is not uncommon for property owners to disagree about the outcome of a claim. When this occurs, a property owner has the right to dispute the insurance company's findings and pursue arbitration. If a property owner is content with the claim value, they can choose to accept the offer.
Types of Damage Not Covered by Commercial Property Insurance
There may be instances in which a commercial property owner's roof damage claim is denied by an insurance company. In many cases, this is due to roof damage not covered by the property owner's commercial property insurance policy. Some of the most common perils and events not covered by commercial property insurance include:
A roof that is too old. If the roof is 20 years or older, the insurance company may consider the roof to be past its expected lifespan and therefore may deny a damage-related claim.
Damage caused by the property owner. Property owners may intentionally or unintentionally cause damage to their own roof, resulting in a denied claim.
Use of risky materials. Some types of roofing materials are not covered by commercial property insurance, such as very expensive materials or materials that are easily damaged.
Excluded perils. Many standard commercial property insurance policies have a list of exclusions, such as flooding, sewer backup, earth movements, pest infestations, mold and mildew, and war or government action.
Get a Quote for Commercial Property Insurance Today
Roof damage can be detrimental to a business's operations, sometimes forcing businesses to temporarily close their doors until repairs can be made. Having comprehensive property insurance is essential to avoid significant out-of-pocket costs for roof repairs.
To learn more about commercial property insurance or to request a quote, contact us today to speak with an experienced insurance agent.