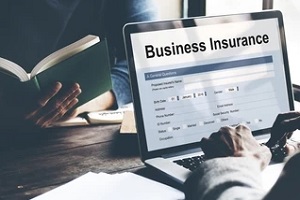 Although many business owners think of commercial insurance claims as being limited to major disasters, small business insurance claims are now a fairly common aspect of doing business. A comprehensive insurance package is essential for protecting a company's finances. However, there are so many types of coverage available that businesses may be seeking guidance on where to focus their insurance budget.
Here is an overview of the most common commercial property insurance claims:
Slips and Falls
Customer slip and falls are one of the most common commercial property insurance claims as they are very difficult to prevent. According to a survey carried out by The Hartford, slip and fall accidents affected customers of around 10% of small businesses during the five-year period studied. Although these incidents may not sound very serious, they resulted in claims of around $20,000 on average. These types of accidents tend to fall under general liability coverage.
Businesses can prevent falls by ensuring that they clean up all spills quickly to avoid slippery floors. It is also important to look out for tripping hazards such as floor mats, loose rugs and uneven flooring. Businesses should ensure that they keep their premises clear of the clutter that could trip customers, whether it is a loose electrical cord or items being stored on the floor. They can also install cameras to prevent fraudulent claims.
Wind and Hail Storms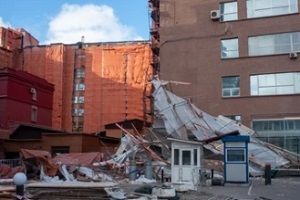 Insurance claims for wind and hail damage are typically higher in years of more frequent storms, and the amounts of these claims can vary dramatically. Businesses that work in areas near a storm's path are particularly vulnerable to wind and hail damage claims.
During the five years studied, around 15% of small business owners filed claims for wind and hail damage, with an average cost of $26,000 per claim. Commercial property insurance covers most losses due to wind and hail, while business income insurance can provide reimbursement for lost business while the building is being repaired.
To prevent wind and hail damage, business owners should ensure the trees surrounding their property are well maintained, trimming away overhanging branches and having dying or dead trees removed from the property. Outdoor equipment that could be blown into the building by strong winds should be anchored, and windows should be reinforced if a heavy storm is expected.
Burglary and Theft
According to the survey, 20% of small business owners filed burglary and theft claims during the period studied. Despite being incredibly common, these claims tend to be relatively low, amounting to an average of $8,000. Nevertheless, it is important for businesses to take steps to prevent burglary and theft, such as investing in a high-quality security system, installing fencing around the building, and ensuring it is well-lit to deter thieves.
Commercial property insurance can cover some burglary and theft claims, while crime endorsement can provide additional protection.
Fire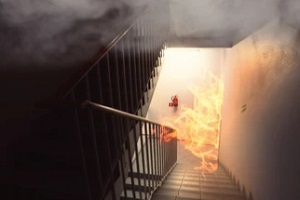 Around 10% of small business owners filed fire-related claims during the five years studied. Fires are surprisingly common, with the Insurance Information Institute reporting that a structure fire occurs every 64 seconds. Fires are a significant risk to any business and structure, and the losses can vary significantly.
On average, these claims cost around $35,000. Commercial property insurance typically covers the repairs for fire-related damage, while business income insurance can help make up for any lost revenue in the fire's aftermath.
Businesses should inspect and maintain fire extinguishers regularly and ensure all their employees are trained in using them properly. Fire sprinklers can minimize damage, and practicing an emergency exit plan with employees can help ensure everyone can get out of the building safely in the event of an emergency. Businesses should also set up a fire safety checklist.
Water and Bursting Pipes
Another frequent claim cited in the study was water and bursting pipe damage, affecting 15% of small business owners. Although commercial property insurance generally covers water damage from burst pipes, it is important to be aware that it does not provide coverage for floods.
One other thing to consider is how water damage can affect a business's ability to operate, as water damage could see a business closing its doors for days or weeks for repairs. Business income insurance offers reimbursement for loss of revenue in cases where a business must close its doors while water damage is being corrected.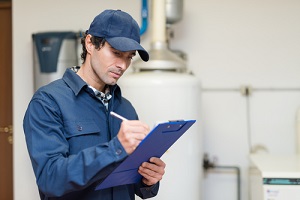 Regular plumbing inspections are a great way to spot signs of trouble before they become costly accidents. Water detection devices can also be useful for detecting slow leaks that might have otherwise gone unnoticed. Major spikes in water usage on utility bills can be a sign that the building could be facing a potential water problem. Businesses should also ensure that staff is trained in turning off the water in the event of a plumbing emergency to minimize the damage of flooding.
Speak To The Commercial Insurance Professionals at Atlas Insurance Agency
To learn more about obtaining comprehensive coverage for your Hawaii business or to speak to a commercial insurance professional, contact Atlas Insurance Agency today.