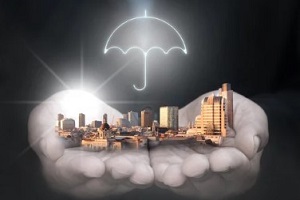 The insurance policies a Hawaii business needs for full protection vary depending on the type of business in question as well as its location and assets, but there are two types of insurance that all companies must obtain under state law: workers' compensation and commercial auto insurance. Here is a look at the Hawaii business insurance requirements.
Workers Compensation Insurance
State law requires that Hawaii businesses that have one or more employees carry workers' compensation insurance, with very few exceptions. This applies whether the employees are full time, part time, temporary or permanent.
Hawaii's workers' compensation law was enacted in 1915 with the goal of providing medical care and wage loss compensation to employees who suffer work-related injuries. It requires employers to provide a set of benefits regardless of fault while prohibiting employees from filing civil action against their employers for such injuries and illnesses.
Employers are prohibited from requiring their employees to contribute to the insurance premiums for workers' compensation. In addition, employers must post printed statements concerning their employees' rights to these benefits, claims and other administrative matters related to the workers' compensation law in places that are readily accessible.
This type of policy will cover the costs of any medical treatment that is needed by employees who sustain work-related injuries or experience work-related illnesses, including surgical and hospital services as well as supplies related to their illness or injury.
It can also provide them with disability benefits while they are recovering from a work-related illness or injury and unable to work, as long as this is certified by their treating physician. It may also provide death benefits to surviving spouses or dependent children in a work-related death or vocational rehabilitation for workers who are unable to return to their usual occupation due to an injury.
Commercial Auto Insurance
In Hawaii, all business-owned vehicles must have commercial auto insurance coverage that pays for the cost of accidents involving work vehicles. The state has set the following auto liability insurance minimum requirements:
Bodily injury liability: $20,000 per person and $40,000 per accident
Property damage liability: $10,000 per occurrence
Personal injury protection: $10,000 per person
However, it is important to note that an insurance agency may recommend that a business choose higher limits based on the type of vehicles they own and how they will be used.
For trucking companies, additional liability insurance may be needed to be in compliance. Tractor trailers, semi-trucks and other vehicles bearing a serial number from the state of Hawaii Department of Transportation can determine whether they have additional liability coverage requirements by checking their USDOT numbers with the Federal Motor Carrier Safety Administration.
Commercial auto insurance will cover the legal fees and other expenses that are incurred when a business-owned vehicle is involved in an accident. Without it, the business could face serious financial and legal problems as well as expensive lawsuits or potential settlements. The business would be responsible for paying damage to the other vehicles involved in the accident as well as medical costs, pain and suffering, lost wages and other expenses.
In addition, failure to obtain legally required commercial auto insurance could lead to severe penalties as well as the revocation of your license and registration; repeat offenses could result in imprisonment.
Many businesses will find that commercial auto insurance is surprisingly affordable. The price of the premium will depend on factors such as the number of vehicles the business uses, their type and value; their claims history; the driving records of their employees; and the level of risk involved. It will also be influenced by their chosen policy deductibles and limits, giving businesses some control over the amount of money they pay.
While workers' compensation and commercial auto liability insurance are the only two types of insurance that are mandatory for all Hawaii businesses, there are several policies that are highly recommended for safeguarding your business.
General Liability Insurance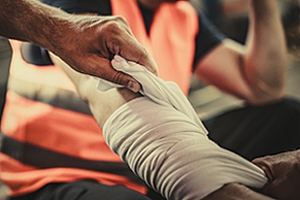 Commercial general liability is considered one of the most essential types of insurance for a business as it protects from the financial consequences related to liability from third-party, non-employee property damage and bodily injury arising from business operations, as well as personal and advertising injury.
Should an unfortunate accident that involves a customer or another third party take place at your business, you could be financially liable without this type of insurance in place.
Commercial Property Insurance
Commercial property insurance protects a business's buildings and their contents from risks of damage or physical loss due to incidents such as fires, theft, and certain natural disasters such as storms, earthquakes or floods.
Professional Liability Insurance
Businesses that provide professional services need to obtain professional liability insurance for cases where a customer or client claims that a mistake in the business's work resulted in loss. It can cover the defense of these claims, along with settlements or judgments.
Make an Appointment with the Hawaii Business Insurance Professionals
Your business faces a range of risks every day, and the minimum required insurance in Hawaii is not enough to provide full protection. Contact the experienced Hawaii commercial insurance agents at Atlas Insurance today to find out more about the best coverage solutions for your business.