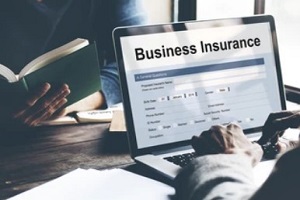 Owning and operating a business involves a considerable amount of work. Having business insurance coverage helps ensure that this hard work does not go to waste. Hawaii business insurance is designed to protect business owners from losses due to events that occur during the normal course of business.
From unexpected lawsuits to natural disasters, a catastrophic event has the potential to cause financial ruin and ultimately force a business to close its doors. Businesses in every industry can benefit from having the right coverage, including retailers, food services, health practitioners, manufacturers, suppliers, distributors, investors, business services and more.
State laws can affect which business insurance policies are required in certain regions. It is important for business owners in Hawaii to understand what coverage is available to them, which policies are legally required to operate and how to get the best price on insurance without sacrificing quality.
Understanding Business Insurance
Business owners face risks every day just by operating their businesses. With business insurance, businesses can protect against a wide range of threats, such as theft, vandalism, lawsuits, loss of income, and work-related employee illnesses and injuries.
Business insurance consists of one or more types of coverage designed to protect businesses, business owners and their employees. Most business insurance policies have basic coverage options, such as liability, property, commercial auto insurance, crime and other insurance options like equipment breakdown insurance and business interruption insurance.
Types of Hawaii Business Insurance
There are many types of business insurance available to Hawaii business owners. Some types of business insurance are required by law in Hawaii, such as workers' compensation and commercial auto coverage for businesses that have employees and use company-owned vehicles. Other types of business insurance are optional but highly recommended to provide comprehensive protection against common risks.
Some of the most important types of Hawaii business insurance policies include:
1. Commercial Auto Insurance
Commercial auto insurance is designed to protect businesses when company-owned vehicles become involved in a collision or are vandalized, stolen or otherwise damaged. Standard commercial auto insurance policies cover most types of damage to a company vehicle, as well as bodily injuries when business owners or their employees suffer a bodily injury during an accident.
A commercial auto insurance policy offers five main types of insurance protection: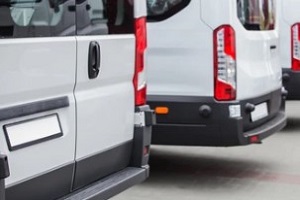 Commercial auto insurance does not cover personal vehicles that are used for business purposes unless that is the vehicle's primary use.
2. Business Owner's Policy Insurance
A business owner's policy (BOP) is a type of insurance policy that combines several types of coverages, such as general liability, commercial property insurance, and business income, into a single policy. This convenient type of insurance can provide business owners with comprehensive coverage at an affordable rate.
Standard business owner's policies include several types of coverage, including:
Business owners can also opt for additional BOP coverage, such as cyber liability, accounts receivable, rented vehicles, equipment breakdown, employment practices liability, and personal and advertising injury.
When comparing BOP insurance, it is best to find coverage that is specific to the industry. Business owner's policies can be tailored to the needs of any business, large or small, and in all industries.
3. Commercial Casualty Insurance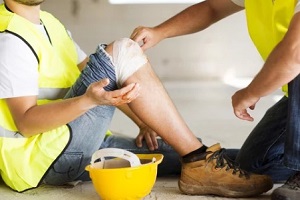 Commercial casualty insurance provides business owners with broad protection against damage or injury to third parties and the legal liabilities that can arise from these types of accidents. Accident-related losses can have major consequences for a business as they can directly affect financial stability and performance.
How this type of insurance works is dependent on the type of insurance. However, coverage usually comes into play when a third party suffers an injury or experiences damage related to the business. There are several types of commercial casualty insurance, including:
The key factor that influences how commercial casualty insurance is used is the idea of negligence. For casualty coverage to kick in and protect a business, the business has to be proven negligent.
Although businesses have a duty of care towards their employees, customers and guests, some may violate this duty of care and act recklessly. If this violation directly or indirectly causes injury or damage, a business may be deemed negligent.
4. Commercial Property Insurance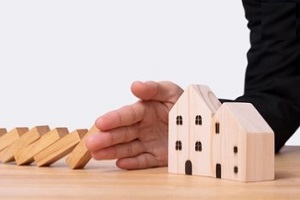 Commercial property insurance is coverage that every business can benefit from having, whether the business owner works from home, leases or owns a building.
With commercial property insurance, business owners can protect their physical assets from storms, fires, explosions, theft, vandalism and burst pipes. Floods and earthquakes are not usually covered by commercial property insurance but can be added to a policy.
Commercial property insurance typically covers a wide range of items in addition to the building itself, such as computers, exterior signs, furniture, equipment, inventory, important documents, fencing, landscape and the property of others.
Although commercial property insurance is optional for most businesses, some landlords may require proof of commercial property coverage for their tenants.
Business owners should consider acquiring a commercial property insurance policy if they run their business out of a physical location, such as an owned or leased office, garage, store or home.
This coverage is also recommended to business owners who own or lease equipment or inventory that is at risk of being damaged or stolen. It is also a good idea for business owners who would otherwise need to close their business if their property got broken or destroyed.
5. Commercial Umbrella Insurance
Commercial umbrella insurance provides business owners with an additional layer of liability protection by covering expenses that extend beyond other liability coverage limits. This type of policy covers many of the same types of costs as business liability insurance, such as attorney fees, medical expenses and other costs that a business may encounter when faced with a lawsuit.
A commercial umbrella insurance policy can typically cover the following:
Insurance companies typically write commercial umbrella insurance policies with aggregate limits which generally range from $1 million to $15 million. This number refers to the maximum amount that an insurance company will cover for a claim made during a policy period.
6. Workers' Compensation Insurance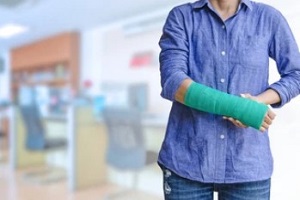 Workers' compensation insurance provides wage and medical benefits to employees who become ill or injured at work. Coverage is often mandated by each state, including Hawaii, although benefits can vary based on location.
Workers' compensation is considered a type of social insurance as it is dependent on a social contract between labor and management, wherein in exchange for buying a workers' compensation policy, business owners are protected from civil lawsuits from employees who become ill or injured on the job.
For a workers' compensation insurance claim to be approved, the ill or injured party must visit a healthcare professional immediately to allow the provider to file a medical report to support the claim. Employers can then start the claims filing process with their insurance company, which may include some state-mandated paperwork.
After a claim has been approved, the employee will receive their compensation payments and have the option to return to work when recovered. Claims are only approved if the illness or accident is valid. For example, workers' compensation would not cover an injury that was caused by an accident during an employee's commute.
How Much Does Business Insurance Cost?
Cost is often a concerning factor when comparing business insurance policies. The cost of Hawaii business insurance can vary considerably depending on a wide range of factors such as location; number of years in business; number of employees; if the business owns, leases, or rents the buildings they operate from; whether the business owns or rents vehicles for business purposes; and gross annual revenue.
Industry can also play a key role in the cost of a business insurance policy. Some industries are known to be riskier than others, such as businesses that perform physical labor or work with dangerous tools or equipment.
The amount of coverage that a business needs will also impact its cost. Small business policies are generally less expensive than policies for larger businesses as the amount of coverage is usually much lower. Coverage levels can usually be adjusted to meet the unique needs of a business.
Request a Business Insurance Quote Today
Insurance is an important form of risk management commonly used by businesses to protect against the risk of financial loss. Atlas Insurance has been serving the needs of business owners in Hawaii for more than 90 years. To learn more about business insurance or for an insurance quote, reach out to the team at Atlas Insurance at (800) 400-6680 or request a quote online.