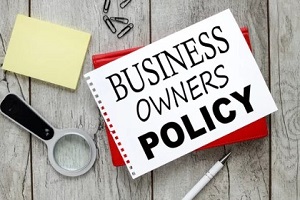 Business owner's insurance is a type of commercial insurance that combines liability and property coverage into one convenient package. Many businesses can benefit from a business owner's policy (BOP), especially small and medium-sized businesses like wholesalers, restaurants, contractors, and retail stores.
Before purchasing a business owner's insurance policy, it is important to understand what these policies cover and if additional coverage will be required in commercial umbrella insurance.
What a Business Owner's Policy Includes
Today's business owners want to know that they are protected from whatever comes their way, from third-party injuries to advertising mishaps. A business owner's policy provides broad protection against major property and liability risks. These coverages are combined into a single package to prevent business owners from having to purchase multiple separate policies.
Small business owner's policies generally include the following:
General Liability
General liability insurance is a liability policy that protects a business from claims resulting from bodily injury, personal injury, or property damage caused by a business's operations or products. There are two main types of commercial general liability (CGL) coverage: claims-made policies that cover claims regardless of when an event occurred and occurrence policies where the event must have occurred within a specified period.
Property Damage
Commercial property damage coverage protects a business's physical assets from theft, vandalism, burst pipes, fire, explosions, and storms. Commercial property insurance generally does not cover floods and earthquakes unless purchased as an optional add-on. Property damage insurance covers many items, such as computers, equipment, furniture, inventory, fencing, landscaping, and important documents.
What a Business Owner's Policy Covers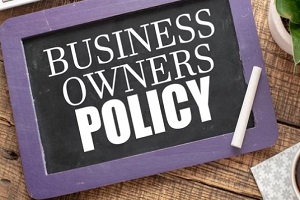 Business owner's insurance can help protect a business's property, assets, and income. It is one of the most sought-after insurance policies for small businesses and can be customized based on the unique needs and operations of a company. Before investing in a new policy, it is important to understand what types of events a BOP can safeguard against.
A BOP can protect small- and medium-sized businesses against:
1. Third-Party Bodily Injury
Suppose a client or customer became injured while on business property. In that case, they may file a lawsuit against the business. A BOP's general liability component could help pay for legal costs and medical expenses resulting from the incident. Third-party bodily injury coverage is essential for any business with customers or other guests on the premises.
2. Third-Party Property Damage
In addition to covering third-party bodily injury, the general liability portion of a business owner's policy can help cover third-party property damage. If a customer's property becomes damaged due to business operations, a BOP can help repair or replace the damaged property. In addition, the policy can help cover any legal fees if a customer decides to sue the business.
3. Product Liability
Any business that manufactures, distributes, or sells products to customers is at risk of product liability claims. Customer injuries and property damage do not need to occur on the business premises to be covered by product liability coverage.
If a business uses the product at home or another location and suffers injury or property damage, a business could still be sued. Product liability coverage, available in a BOP, can help protect businesses from these risks.
4. Advertising Injuries
Advertising injury may include libel or slander, infringement of another person's slogan or advertising design, or violation of privacy rights. If a person sues a business owner over an advertising injury, such as copyright infringement, a business owner's policy liability component can help pay for lawsuit costs.
5. Business Property Damage
Businesses that possess any property can suffer from property damage. This could be equipment, inventory, furniture, computers, or other items used for business purposes. With a BOP, business owners can utilize the commercial property insurance portion to help pay for any repairs or replacements of damaged business property, such as property damaged by vandalism, fire, or harsh weather conditions.
What a Business Owner's Policy Does Not Cover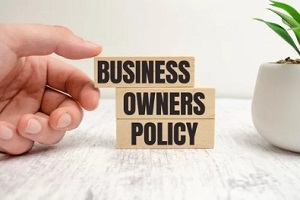 While a business owner's policy can provide business owners with broad protection against liabilities and property damage, there are certain things these policies do not cover.
A BOP does not cover commercial auto insurance, workers' compensation insurance, or disability and health insurance. In addition, it does not cover professional liability insurance, otherwise known as errors and omissions insurance.
Speak to Atlas About a Business Owner's Policy
Every business owner experiences some risk, regardless of size or industry. A business owner's policy is a simple and convenient way to protect a business's financial and physical assets. Trust the professionals at Atlas to provide you with a BOP that meets your unique needs and budget. To learn more about BOPs or to request an insurance quote, contact Atlas Insurance Agency today at (808) 400-6634.