Commercial casualty insurance is a category of insurance that is chiefly concerned with liability coverage for damages caused by a business or its employees. Here are six essential types of commercial casualty insurance.
Directors and Officers Liability Insurance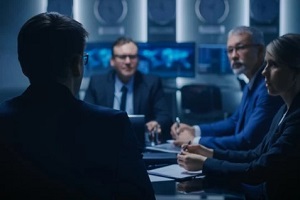 This type of insurance applies to those serving as a director or officer for an organization, whether it is a nonprofit or a for-profit business. Claims made under D&O insurance are paid to the officers and directors for losses or to reimburse defense costs in cases where legal action has been brought against them. It may also cover trial defense costs and criminal or regulatory investigations.
It is useful in cases involving allegations that a manager has failed to perform their role. Some of the common risk scenarios where this type of claim could arise include reporting errors, insolvencies, violations of regulations, employment malpractice and inaccurate disclosures. If claimants sue a manager in such cases, the insurer may cover their defense costs as well as any financial losses should the case be lost. However, the specific coverage will depend on the terms and conditions of the policy.
A study by Chubb showed that more than a quarter of private companies reported D&O losses during a three-year span and 96% said they experienced a negative financial impact from it, making this a valuable type of policy for businesses of all sizes.
Errors and Omissions Insurance
Also known as E&O, errors and omissions insurance is a type of professional liability coverage offering protection to businesses and their employees against claims of negligent actions and inadequate performance. It is suited to professionals who provide services or advice, such as lawyers, financial advisors, insurance agents or consultants.
An E&O policy may cover court costs and settlements up to an amount that is specified in the policy. Without this type of protection, a business could be liable for millions of dollars in damages as well as steep legal fees.
An example of a case where E&O insurance may provide coverage is when a client sues a broker after an investment yields disappointing returns, even if the risks were explained beforehand. Although a court or arbitration panel might ultimately decide such a case in favor of the broker, they could still face very high legal fees, and E&O insurance could help to cover them.
General Liability Insurance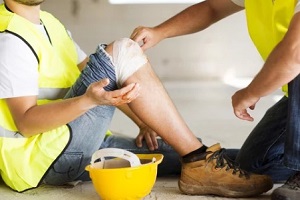 General liability insurance provides coverage for common risks to businesses such as injuries to customers or damage to their property. It can also cover advertising injury. Most small businesses need this type of coverage, particularly if they own or rent an office or another type of commercial space and work closely with clients or customers.
With this type of insurance, businesses must choose between claims-made or occurrence policies. With a claims-made policy, the business will receive coverage any time a claim is made regardless of when the event in question took place as long as their policy is active. With an occurrence policy, claims are covered if the event took place during the time the policy was active, even if it has since expired.
It can be useful in cases where customers slip and fall and become injured on the business's premises or an employee causes a fire at a customer's home while carrying out construction work. It will also provide coverage for libel or slander claims related to ads placed by the business.
Employment Practices Liability Insurance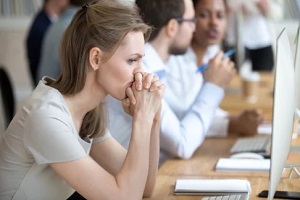 Employment practices liability insurance covers businesses in cases where employees file claims that their civil rights have been violated in some manner. Discrimination related to one's race, religion, age, gender, national origin or disability falls under this category, along with claims of wrongful termination, retaliation, sexual harassment, invasion of privacy or failure to promote.
It typically covers the actions of anyone within the organization regardless of their position, and it can cover the costs of settling cases outside of court as well as defense costs for cases that do go to court.
Cyber Liability Insurance
Cyber liability insurance covers a business's liability for data breaches that involve sensitive customer information, whether it is health records and social security numbers or credit card and other types of account numbers.
In addition to legal fees, it can help with matters such as notifying customers of the breach, restoring their personal identities, repairing damaged systems and recovering data that was compromised.
In cases where a hacker locks a business's computers, deletes files and demands ransom, this type of coverage could help the business respond to the attack and recover lost income and files.
Workers' Compensation Insurance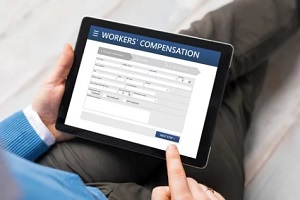 Workers' compensation is a type of insurance covering the medical expenses and partial lost wages of employees who are injured or become ill on the job. The injury or illness must relate to the employee's job duties, such as falling objects, slipping on wet surfaces or lifting heavy equipment.
This coverage is required by law in most states for businesses of all sizes, and it can save a company from significant financial risk and fines.
Request a Consultation With Atlas Insurance Agency
To learn more about commercial casualty insurance and discuss the best coverage solutions for your business, get in touch with Atlas Insurance Agency today. As Hawaii's largest insurance agency and a Top 100 Property/Casualty Agency, our experienced agents can develop tailored insurance plans to meet your business's needs.