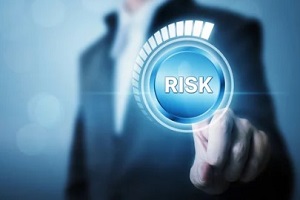 Small businesses face a wide range of risks, from weather-related events to destructive vandalism. While business insurance is designed to protect against these types of claims, not all companies have the policies they need to stay financially safe.
According to Marshall & Swift/Boeckh, 75 percent of businesses in the United States are underinsured by 40 percent or more.
What Types of Risks Do Businesses Face?
Business risks threaten a company's financial goals and future. These risks may be internal or external and may include threats to the business's reputation, political changes, health crises, mergers and acquisitions, cybersecurity threats or even location threats. Businesses also face risks due to non-compliance, dispute-related risks, strategic risks, and operational risks due to employee errors, external fraud or damage to assets.
Essential Insurance Policies for Business Risks
While it is not always possible to avoid all risks, there are ways that businesses can safeguard their livelihood. Investing in the right business insurance policies can protect companies from a wide range of common risks.
Some of the most important business insurance policies needed by most companies include:
1. Workers' Compensation
With workers' compensation, employees who become ill or injured as a result of their job are provided with cash benefits and/or medical care. Employers are required to pay for this insurance if they have one or more employees, regardless of employee status, including if the employee is a spouse or child, and the number of hours worked.
2. Commercial General Liability Insurance
Businesses rely on commercial general liability (CGL) policies to protect them against financial losses in the event they are deemed liable for personal injury, property damage or advertising injury due to the business's operations, service or workers. A CGL policy generally covers the cost of the business's legal defense and all damages if found liable.
3. Business Owners Policy (BOP)
When businesses need comprehensive protection against common perils, they turn to business owner's policy. Buying a BOP can also be less expensive than buying separate policies. BOPs protect businesses from a range of risks, such as advertising injuries, product liability incidents, third-party bodily injuries and third-party property damage.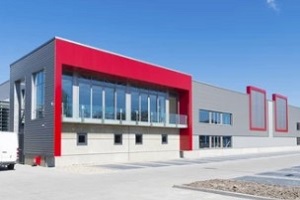 4. Commercial Property Insurance
Commercial property insurance is a type of insurance that protects against damage to a business's buildings and contents due to covered losses, such as natural disasters or fires. Some policies will also cover loss of income or increases in expenses resulting from property damage.
5. Errors & Omissions (E&O) Insurance
Errors & omissions insurance is designed to protect businesses against the cost of allegations made by clients for negligent actions, inadequate work or failure to provide a certain level of service. Without E&O insurance, a business may be held liable for the costs of legal defense in the event that they are sued.
6. Directors & Officers Insurance
A directors and officers (D&O) liability policy provides coverage designed to protect specified business professionals from personal losses if they are sued due to serving as a director or officer of a company. D&O insurance typically covers legal fees and other expenses that a business may incur.
7. Employment Practices Liability Insurance (EPLI)
Employment practices liability insurance provides businesses with coverage for defense costs and damages that stem from employment-related claims, such as allegations of discrimination, wrongful termination, retaliation or workplace harassment. Many types of businesses can benefit from EPLI, such as private companies, public companies, nonprofits and financial institutions.
8. Key Person Insurance
Key person insurance is a type of life insurance that a business may purchase on the life of an owner, leading executive or another person that is deemed critical to the business. With this type of insurance, the company is named the beneficiary and is responsible for paying the premiums.
9. Cyber Insurance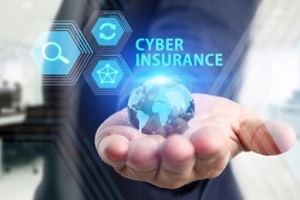 When a data breach occurs that puts customers' sensitive information at risk, such as credit card numbers, account numbers, driver's license numbers, or Social Security numbers, cyber insurance safeguards businesses.
With cyber liability insurance, businesses can expect their policy to help with notifying customers about data breaches, recovering compromised information, restoring the personal identities of affected customers and repairing damaged computer systems.
10. Commercial Crime Insurance
Commercial crime insurance provides businesses with protection from financial losses that result from business-related crimes, such as forgery, electronic crime, robbery or theft by employees. Commercial crime insurance may not cover employees with criminal records that are known to the employer or crimes committed by senior management or business owners.
Request an Insurance Quote from Atlas Insurance
Businesses face a variety of risks every day. Having the right insurance policies can help protect companies from significant financial losses that could force them to close their doors. Need a quote for a business insurance policy? Contact Atlas Insurance Agency to get started.