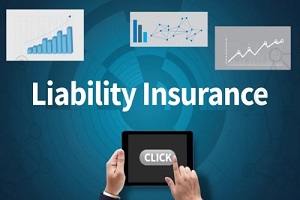 Businesses strive to preserve their assets and protect their investments. General liability insurance in Hawaii provides comprehensive coverage that can protect companies against claims involving property damage, bodily injury, or reputational harm that results from their operations, products, or services.
In Hawaii, general liability insurance is not required by law. However, there are circumstances in which a business may need to carry general liability insurance to comply with licensing or contract terms.
What Does General Liability Insurance Cover?
Businesses face operational risks daily that jeopardize their organization and livelihood. A general liability policy can help protect businesses from common threats that they may encounter during normal business operations.
Without adequate insurance, a business must pay liability claims out of pocket. Unfortunately, 75% of U.S. businesses are underinsured by 40% or more, leaving them susceptible to substantial financial losses.
General liability insurance helps cover claims that may arise during normal business operations, such as:
Property Damage: General liability insurance may cover property damage from employee accidents. For example, if an employee accidentally broke a window while working in a client's home, general liability insurance would help cover repairing or replacing the window.
Bodily Injuries: General liability policies generally cover physical injuries that occur due to the actions of a business. For example, if a customer suffered injury due to a slip and fall accident, general liability insurance would help pay for medical expenses.
Personal Injury: Examples of personal injury include libel and slander. With a general liability insurance policy, businesses are covered for hiring a defense team if the business is sued.
When Is General Liability Insurance Required?
In Hawaii, businesses are not typically required to carry general liability insurance by law. However, some situations may require a company to obtain a general liability policy to meet certain terms and conditions.
For example, general liability is required to acquire and maintain a contractor license in Hawaii. Here is a closer look at circumstances in which a business owner may need to obtain general liability insurance.
1. Signing Contracts with a Client or Company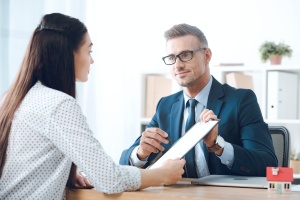 Businesses often combine resources to form a joint venture and fulfill a mutual goal. However, this active collaboration can have certain risks for both parties involved.
To minimize these risks, a client or company may require a business to carry general liability insurance as a condition in their contract terms. This is especially common in specific business sectors, such as when a company hires a general contractor, landscaper, or engineer to participate in a larger, multi-party project.
2. Applying for a Professional License
Certain occupations require individuals to apply for and obtain a professional license before they can legally work in a certain state. For example, accountants, dentists, and real estate agents must obtain a license to practice in the U.S. In some instances, one of the requirements to get a professional license may be to acquire and maintain general liability insurance.
3. Leasing a Commercial Office Space or Building
Whether starting a new business or moving from a different location, they may encounter strict leasing terms when seeking a new commercial space.
Some landlords may require a business owner to obtain and carry general liability insurance when leasing a commercial office space or building. This is especially common among occupations such as electricians, architects, and other professionals.
Why Is Carrying General Liability Insurance Important?
Business liability protection is essential to every insurance plan for companies in all industries. When operating a business, accidents can happen, leaving companies vulnerable to financial and reputational repercussions.
A general liability policy can provide businesses with accident and injury claim protection. When an unforeseen incident occurs, having general liability insurance can help ensure that the financial consequences of the accident are not paid for out of the business owner's pocket.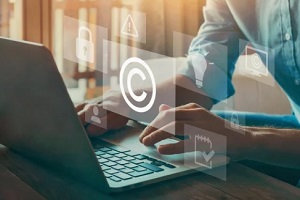 Businesses can also be involved in third-party property damage incidents. If a business owner or employee accidentally causes damage to someone else's property, they would normally be responsible for any repairs or replacements. General liability policies can help cover these expenses and give businesses peace of mind.
General liability insurance can also provide businesses with advertising protection. If advertising errors are made or another company accuses the business of copyright infringement, general liability insurance can help cover legal defense costs.
Contact Atlas for Help Protecting Your Business
Businesses in Hawaii face a wide array of risks every day. Having adequate insurance coverage can help protect businesses from the costly ramifications of accidents and allow for the smooth progression of legal contracts and professional license applications.
To learn more about general liability insurance in Hawaii or to request an insurance quote, contact the insurance experts at Atlas Insurance Agency at (808) 400-6634.